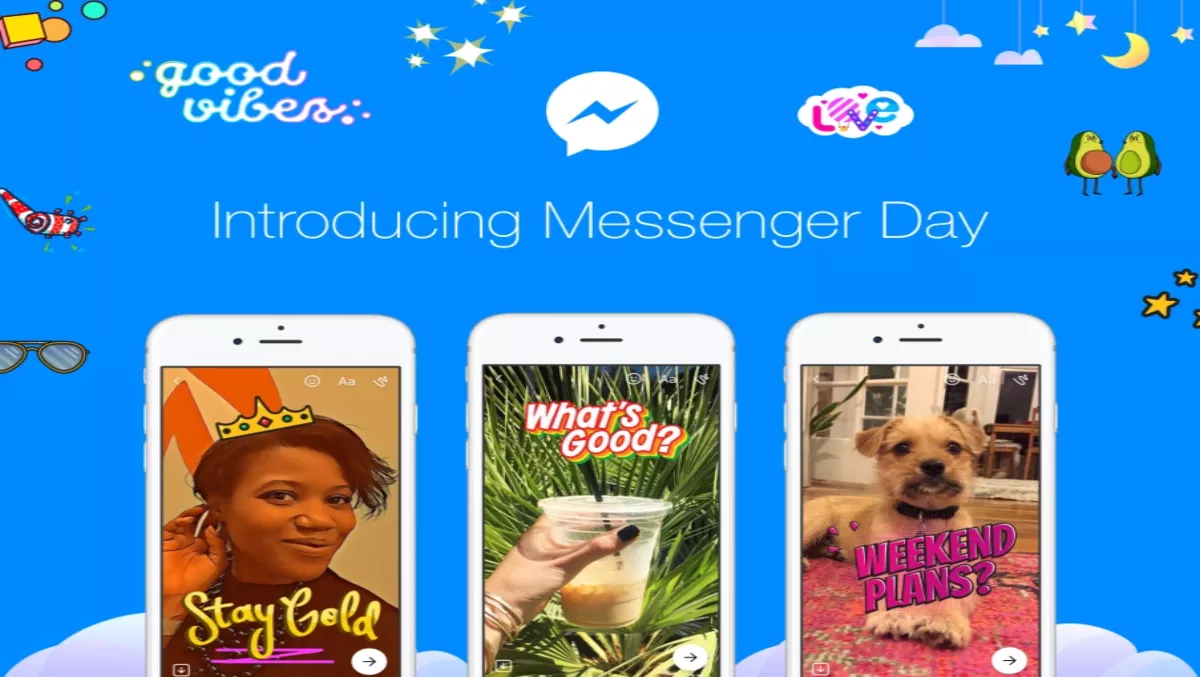 Facebook continues the Snapchat cloning process with "Messenger Day" update
FYI, this story is more than a year old
If it wasn't for the distinct lightning bolt icon on your phone, you'd almost mistake the new version of Facebook Messenger for a Snapchat clone - now more than ever.
The global social networking giant is rolling out another feature on its Android and iOS apps - this time it's 'Messenger Day'.
The new feature allows users to share their photos and videos with friends, but only for 24 hours. The content then disappears, and Facebook says this means users can add 'as often as they want'.
The company says 'millions of people' have already used Messenger Day. But Facebook isn't the only Snapchat clone: Instagram and WhatsApp have similar features.
Facebook says Messenger Day users also have control over who sees their 'Day' posts: Everyone or just specific people. If users wants to delete something, they can just tap on the image at the top of their inbox, tap three dots at the bottom right hand corner, then click delete.
Facebook claims its camera functionality has been a huge success with 'billions of photos' sent since its launch at the end of last year. It apparently saw that users were engaging with visual tools such as art and floating effects. At the same time, it was trialing Messenger Day, which is now being rolled out to all users.
For those wanting to use Messenger Day, here's how it works:
First make sure you've updated your Messenger app so you have the latest version.
Open Messenger, and tap on the camera highlighted with a sun to celebrate this launch. Doing so drops you right into the full-screen camera. Or, tap the "Add to your day" button at the top of your inbox to get started.
Snap a quick selfie or take a photo or video of what's around you.
To add art and effects, tap the smiley face icon in the top right and then tap to add to your photo or video. You can also add text over your images by tapping the "Aa" icon, and you can overlay a drawing by tapping the squiggly line in the top right corner.
Once you have your photo or video the way you want it, tap the arrow in the bottom right corner. You can then add directly to your day, save it to your phone's camera roll, and/or you can choose to send it to a specific person or group of people. The photo or video that you add to your day will be viewable for 24 hours.
Related stories
Top stories