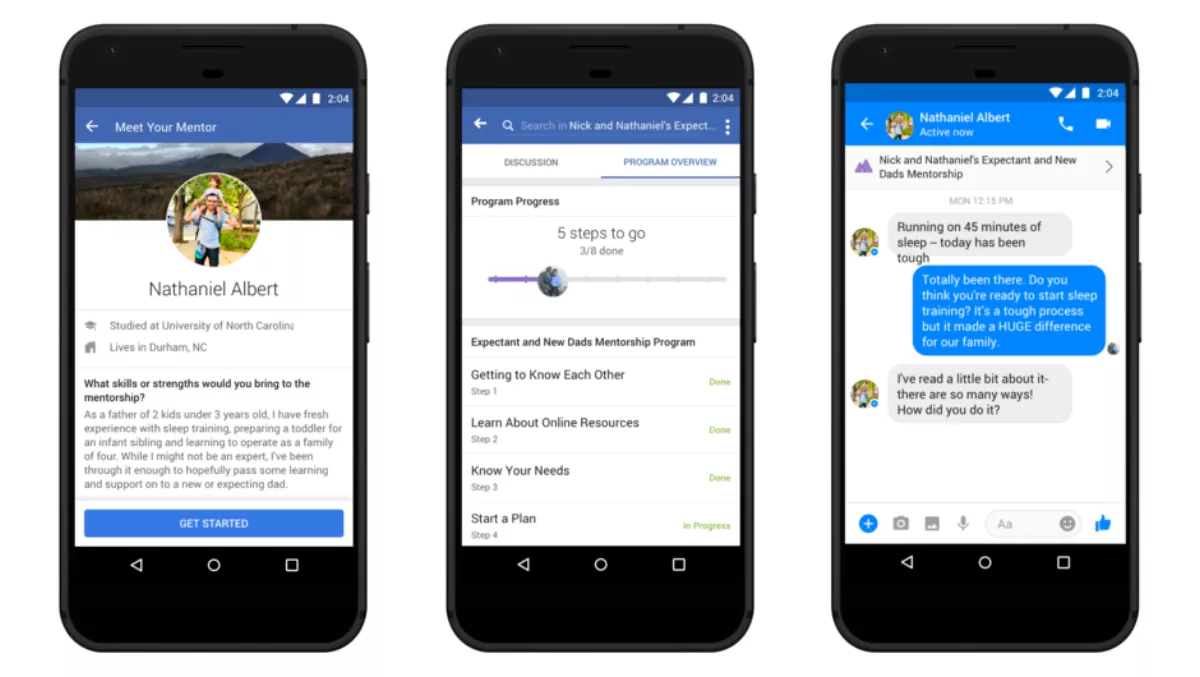 Facebook launches mentorship feature
FYI, this story is more than a year old
Whether you're a new parent looking for advice, a crafter who wants to learn new skills or on a quest for personal development, Facebook wants to find your new best friend - a mentor.
The social network platform has rolled out a feature in Facebook Groups that allows people to connect with mentors and mentees based on specific topics of interest.
The feature makes it easier for people over 18 years of age to connect with others in a Facebook group who have the experience or expertise to help them achieve their goals.
Facebook's product manager for Mentorship, Gabriel Cohen, says the rollout comes after the feature's successful pilot run in the US. The general release came to New Zealand this week.
Cohen says people in existing communities can now get one-on-one support through a guided programme.
"For example, two mothers in Mama Dragons, a group meant to empower and support mothers with LGBTQIA children, are helping each other navigate the journey of raising a transgender child. Also, a woman was paired with a mentor from Soap-making and Business Coaching who has helped her take her love for making soap from a hobby to a business.
Cohen adds that Mentorship is available to people 'within select groups focused on parenting, professional and personal development', so it won't be available to every group in which you're a member.
The Mentorship feature takes privacy and safety into consideration – all communications between mentors and mentees are only visible to each other. Facebook's reporting and blocking features also apply, as does reporting issues to Facebook.
"Our goal is to build tools that help people get the support they need. We hope that Mentorship makes it easier for people to build relationships that help them reach their goals," Cohen says.
Here's how Facebook's Mentorship feature works:
1. Group admins create a mentorship program. Admins can choose from a variety of template programs, such as career advancement, skill development, or encouragement and support, and select the one that best fits their community's needs.
2. People sign up and are matched with their mentor/ mentee: Group members can sign up to be a mentor or a mentee, then the group admin will pair people together.
3. Pairs are introduced. Pairs can get to know each other and work through program steps in their one-on-one mentorship program on Facebook. They can share and comment on posts there or communicate through Messenger.
4. Mentors and mentees get step-by-step guidance. The pairs progress through a guided program that encourages them to check in with each other weekly.