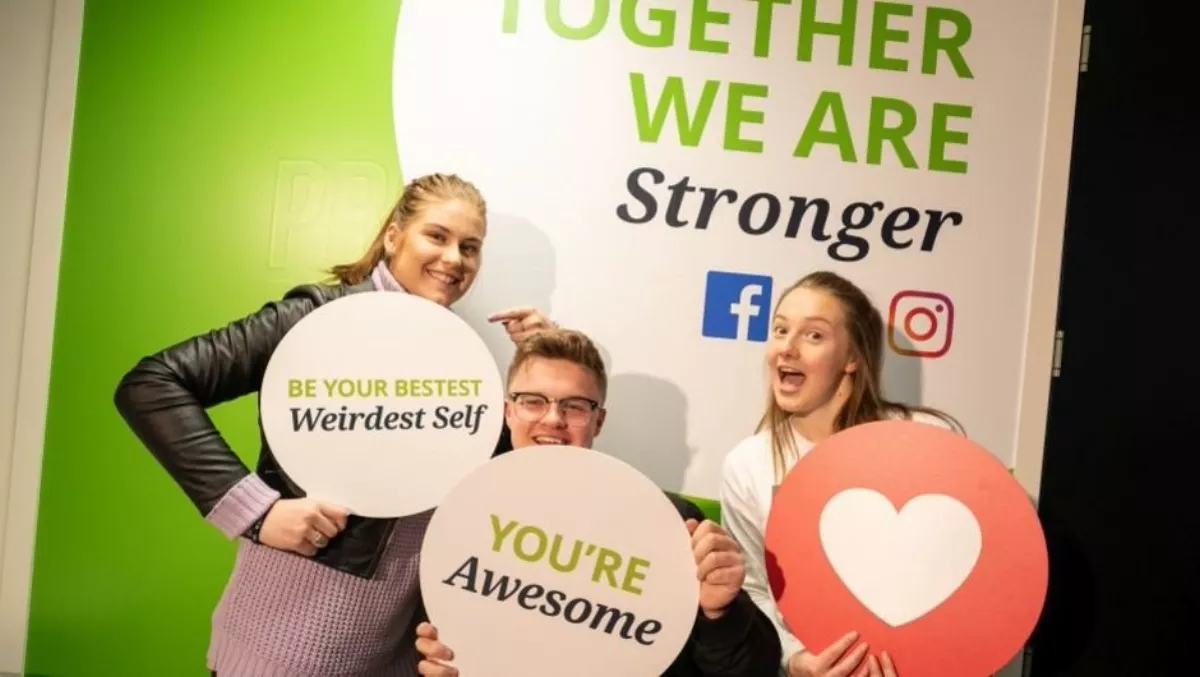 Facebook, Sticks 'n' Stones take online safety to NZ schools
FYI, this story is more than a year old
Facebook is helping to take action against cyberbullying in New Zealand, in partnership with Central Otago-based anti-bullying organisation Sticks 'n' Stones.
Sticks 'n' Stones' youth-driven programme will help to train 400 online advocates in 40 high schools. The advocates will support more than 15,000 young New Zealanders in communities across the country.
Education is a key part of driving change in positive online behaviour and according to Sticks 'n' Stones founder Karla Sanders, everyone should have the right to be their "real selves".
"This diversity makes our world a better place to live and thrive," she says.
According to a recent study from Netsafe, young teens are twice as likely as adults to be negatively affected by harmful communications online.
Teens aged between 14 and 15 are also more likely to find it hard to do their usual daily activities like going to school, studying, eating, and sleeping.
""There can be a perception that because teenagers have grown up with technology they know better than adults how to manage things that happen online. What this research shows is that many young people are facing big challenges online and they need our support with managing them," comments Netsafe CEO Martin Cocker.
Facebook's commitment to online safety will help to expand Sticks 'n' Stones existing work in schools to improve safety and wellbeing by using peer support and learning. It will also build on an augmented training approach.
It will combine in-person workshops with online modules through the organisation's It Starts with You platform to empower teens to create positive change for time online and offline.
"We are thrilled to take this commitment offline and into schools by offering trained online advocates to every high school in New Zealand," says Facebook's director and head of Global Safety Policy, Antigone Davis.
"The Online Advocates program aims to bring young Kiwis together to explore online safety issues in the real world in a safe, supportive environment. We look forward to getting feedback and input from students that can add even more peer-led ideas and initiatives in the future."
"Over the last decade, we have developed a wealth of innovative resources on Facebook that enable young people to look after themselves and their peers, from our updated Safety Centre, to our online reporting tools," Davis continues.
"This partnership is the next step in our ongoing effort to help young people build safe and supportive communities."
Related stories
Top stories