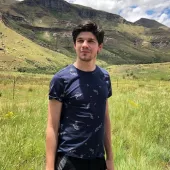 By Jacques-Pierre (JP) Dumas, Reviewer
RaboDirect has launched its free "Feel Good AR" augmented reality app for consumers, bringing to life the link between food waste, sustainability and savings.
Activated through an Australian, European or New Zealand currency note, the AR app has been developed by RaboDirect to engage its customers and the general public, educating on how to waste less and save more.
The "Feel Good AR" app aims to grab the attention of mobile-savvy Aussies by putting them in control of a visual journey to demonstrate the growth of their savings and how all savings with RaboDirect are supporting Aussie farmers.
Developed in collaboration with Page2, the AR app, which will be followed by a game in the near future, is one of the ongoing initiatives that RaboDirect and Rabobank are undertaking to close the knowledge gap around farming, food waste and food sustainability.
Besides the AR app, Rabobank also released a Virtual Reality movie to take consumers into the future with a journey from farm to fork.
As a global specialist in food and agribusiness banking and entirely focused on the agricultural sector in Australia, Rabobank takes a leading role in working towards a sustainable global food supply.
Edwin van Raalte, RaboDirect group executive says, "VR and AR have the capability to bring a product to life and we have recognised that to engage Australians on the topic of food waste, farming and savings we need to take different approaches and educate through the use of tech-savvy tools.
"Our 2017 Food and Farming report found that people who believe food and farming are important to Australia are more likely to waste less of their food."
"Food is obviously relevant for every one of us, though only half of all Aussies say they know a little about the process, we feel education will be key to helping reduce waste.
The AR app can be downloaded, free of charge from the Apple Store and Google Play Store for both iPhone and Android users.
RaboDirect is the online savings arm launched by Rabobank Australia in 2007.
As savings specialists, RaboDirect is passionate about helping customers achieve their savings goals, through a range of high-interest savings accounts and competitive term deposits.