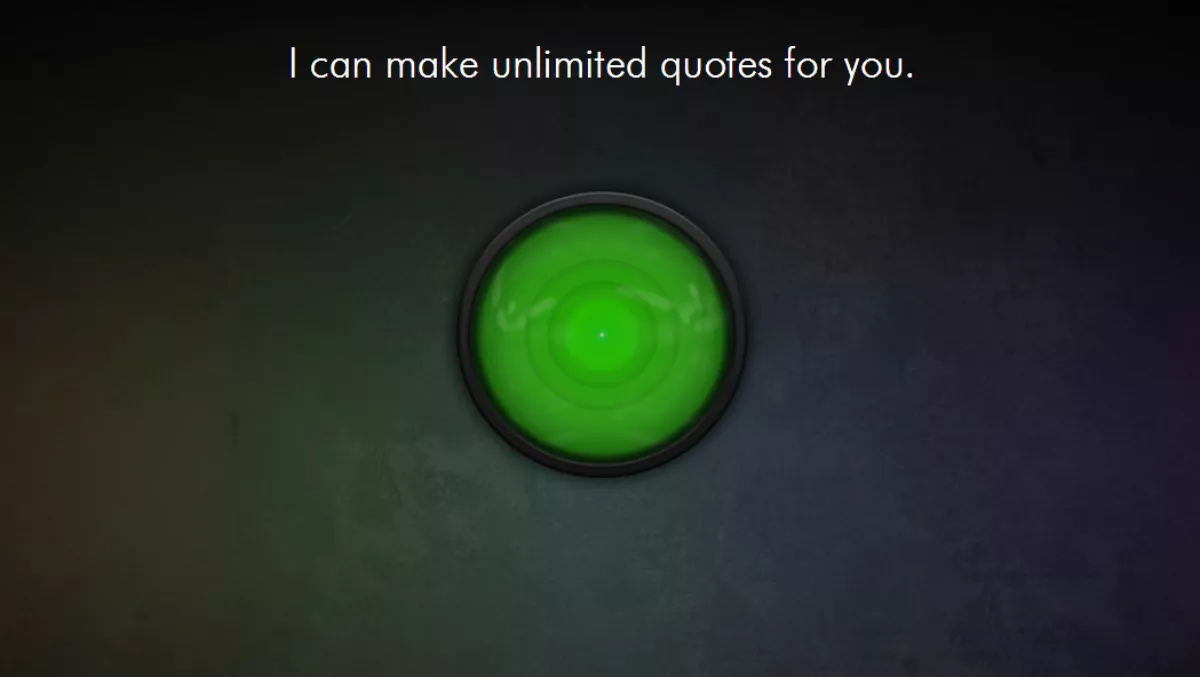 Feeling blue? Let this AI brighten your day with a hilarious inspirational quote
By Jacques-Pierre (JP) Dumas,
30 Jun 2017
FYI, this story is more than a year old
Whether you're down and in need of some inspiration, or just want some quotes to spice up your Tumblr, InspiroBot has got you covered.
This AI was created with the sole purpose of dropping soul-enriching wisdom bombs.
The InspiroBot randomly generates unique and hilarious 'Inspirational' quotes that will brighten up your day.
Here are three of the eye-opening quotes InspiroBot gave us:
Confidence is key
Be that special someone
Stop thinking
InspiroBot can generate an unlimited amount of quotes and the AI constantly learns based on what users share.
This AI is either really friendly, or snarky and sarcastic, it is hard to tell.
Though, it does not bode well that visually InspiroBot is reminiscent of two evil AI in popculture, Hal 9000 and Glados.
InspiroBot isn't a particularly advanced AI, but it is undeniably entertaining to mess around with it.
You can check out InspiroBot here.
If you want to read about some more complex AI, you can check out this story.