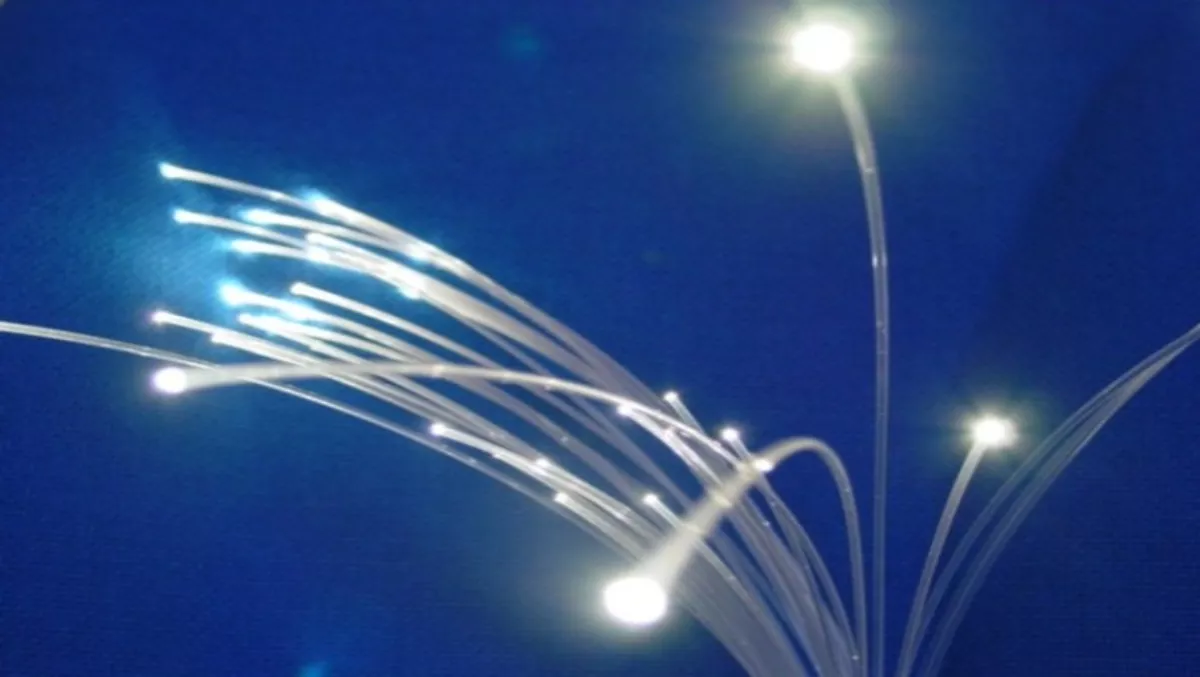 Fibre Watch: Don't quote me on that
FYI, this story is more than a year old
The telco sector's best and brightest flocked to Auckland's SkyCity convention centre yesterday for day one of the annual Telecommunications & ICT Summit (Tel.Con 11).
Fibre Watch was there to capture some of the best one-liners from the witty chaps who lead the industry.
The award for the most bizarre admission by a public servant goes to Crown Fibre Holdings CEO
Graham Mitchell. We assume he was joking when he told the audience that he'd been able to boost his home broadband speed to 13Mbps by reminding his service provider that he was running a billion-dollar-plus tender process for a technology roll-out.
"It was a little bit lower before I actually reminded the guys at Telecom that they better improve my broadband if they want to be favourably considered."
The most embarrassing admission by a CEO came from Telecom's Paul Reynolds, who complained that telcos were seen as a bad risk by investors.
Reynolds said on his recent overseas travels he'd had to endure sniggers from fund managers, including those who specialised in the telco sector.
"Actually they have a bit of a giggle when any telco comes into the room these days. We were the darlings of the technology industry investments up to three or four years ago and now telcos worldwide – our industry – is probably the dog."
The smugness award goes to TVNZ CEO Rick Ellis who said he was pleased he wasn't running a
telco.
"After listening to the telecommunications CEOs address us this afternoon, I'm feeling a lot better about the challenges I face with regulators, lack of regulation, more regulation."
TelstraClear CEO Allan Freeth came up with the best explanation as to why the Government was determined to deliver on its ultra fast broadband network promise.
"It is as though, in the absence of a cycleway, this government is dammed sure it is going to have a superhighway," he said in his speech.
The best sales pitch of the day was delivered by Kordia CEO Geoff Hunt who, despite losing out to Telecom and Vodafone over the Rural Broadband Initiative tender, is clearly keen to move on.
"Intriguingly, we've got a very good block of 2.3GHz spectrum which is excellent for LTE and thanks to the success Paul and Russell [Stanners, head of Vodafone NZ] had in the recent RBI tender we've got spectrum to spare there," he said.
"If anybody wants to talk to me later about thoughts on what we could do with that spectrum I'd be very happy to engage."
Ellis wasn't taking himself too seriously as he recapped TVNZ's history of technology investments: "The most intelligent thing we did was to exit our very risky shareholding in Sky TV."
The day's biggest tease was Crown's Mitchell who declined to share details of the confidential UFB bids his organisation is currently assessing.
"I know it would be quite interesting if I got out the Telecom bid and the Vector bid and circulated them around the table for everybody's comments, but that would probably breach probity."
One of the more amusing tweets to appear with the conference's hashtag came from @hamo_d, aka Wellingtonian Hamish Denston: "Oh, is #telcon an event? I thought it was just a hashtag covering ways that telcos are conning us."
TVNZ's Ellis had the best passing shot to an industry he was pleased not to be a part of: "I look forward to leaving the Wi-Fis, the 3Gs, the UFBs, the LTEs and the ADSLs to you."
Related stories
Top stories