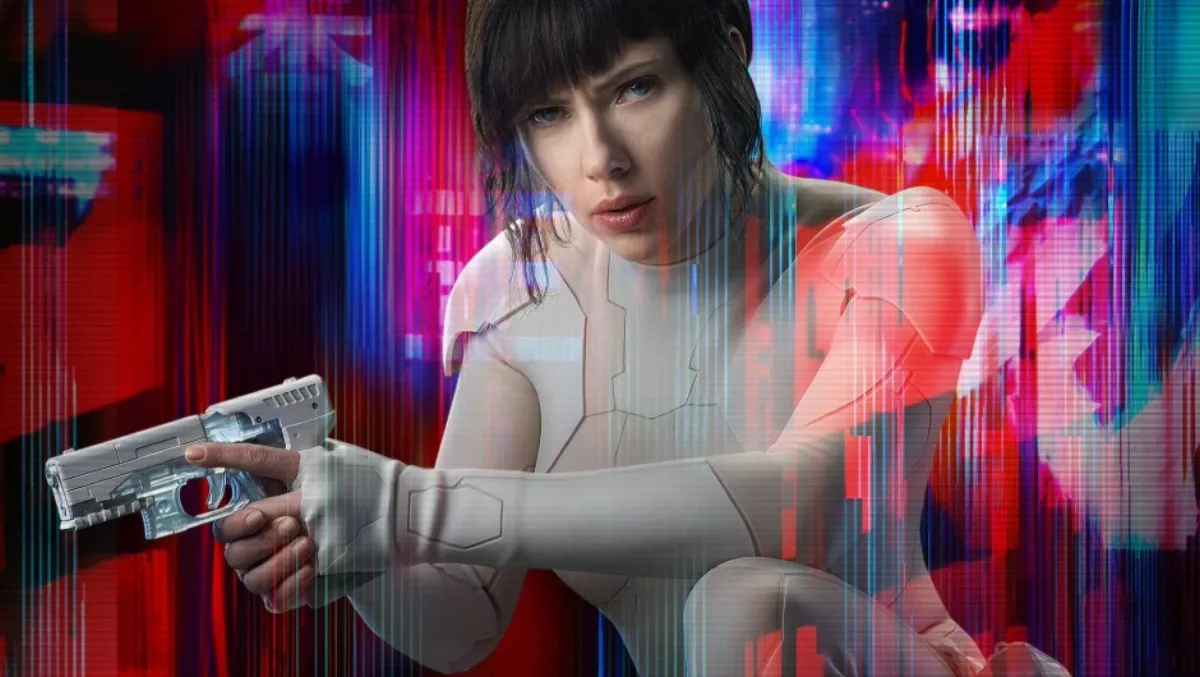 Film review: Ghost in the Shell - a cyberpunk look into AI and mind hacking
FYI, this story is more than a year old
After a much anticipated wait, Ghost in the Shell has finally been released in New Zealand cinemas. Like something out of a tech-crazed cyberpunk dystopian world, this year's adaptation of the manga, film and games gets a Western reboot.
At the helm is director Rupert Sanders, who approaches the following question in a way that immerses you in not only imagining this fictional world, but what could be a very real possibility in the years to come.
That question: When you go messing around with advanced technology, what happens if your mind gets hacked? What if that hacker (Kuze, played by Michael Pitt), is a wanted cyberterrorist?
The story centres around Major Motoko Kusanagi (Scarlett Johansson), whose mind survived a tragedy and was planted in a completely synthetic body.
Hanka Robotics has been working extensively in AI. One of its head scientists, Ouélet (Juliette Binoche), was at the centre of the transformation. She and her team brought Major back to life and has been involved in countless cyborg transformations.
Major, Batou (played by Pilou Asbæk) and their gang, known as 'Section 9' battle it out against a mysterious hacker who has one warning: "Collaborate with Hanka Robotics and be destroyed.
Major has a mission to stop the hacker and find out what the story really is. But she gets a little more than she bargained for. Chief Daisuke Aramaki (Takesi Kitano) is watching the entire story unfold.
What's important to remember is that this film is taking manga and anime to a Western audience in a big way.
That approach has been deemed controversial by many, but it's an adaptation of the story that is definitely worth seeing on its own merits - especially if you're interested in the concepts of AI and hacking.
It's dark, it's cyberpunk, it's action and, it's identity and human loss. It has elements of Bladerunner, The Matrix and even Aeon Flux. Tech lovers may start to look at AI in a very different way.
For those new to the story, there are many lines of exposition and explanation. That could be a double-edged sword. For those new to it, there's an idea of how things work and may entice people to seek out the original source material.
It's always hard to please diehard fans of the original but there are references and nods to material that they will enjoy.
Of course, a two hour film has its limits and there are plenty of other side stories about other characters that could be explored. By the looks of it, this film is left open for a sequel so you never know.
Of particular interest for Kiwi audiences, especially those in Wellington, will be trying to identify Wellington locations heavily disguised in the teched-up, AI neon landscape of downtown.
The film brought in $85 million to the local economy. Much of what you see has been designed by Weta Workshop.
It's incredible to think that through CGI and effects you can transform a landscape so much into something resembling what the world could turn into as we continue our love of AI and security.
I was so excited for this release that I saw Ghost in the Shell on the full glory of an IMAX 3D screen. I got the distinct impression that some of those SFX will only look fantastic in 3D.
I'm even eyeing up a 2D screening to see how the viewing experiences compare (and because I want to see it again), so watch this space.
Ghost in the Shell is in cinemas from today.