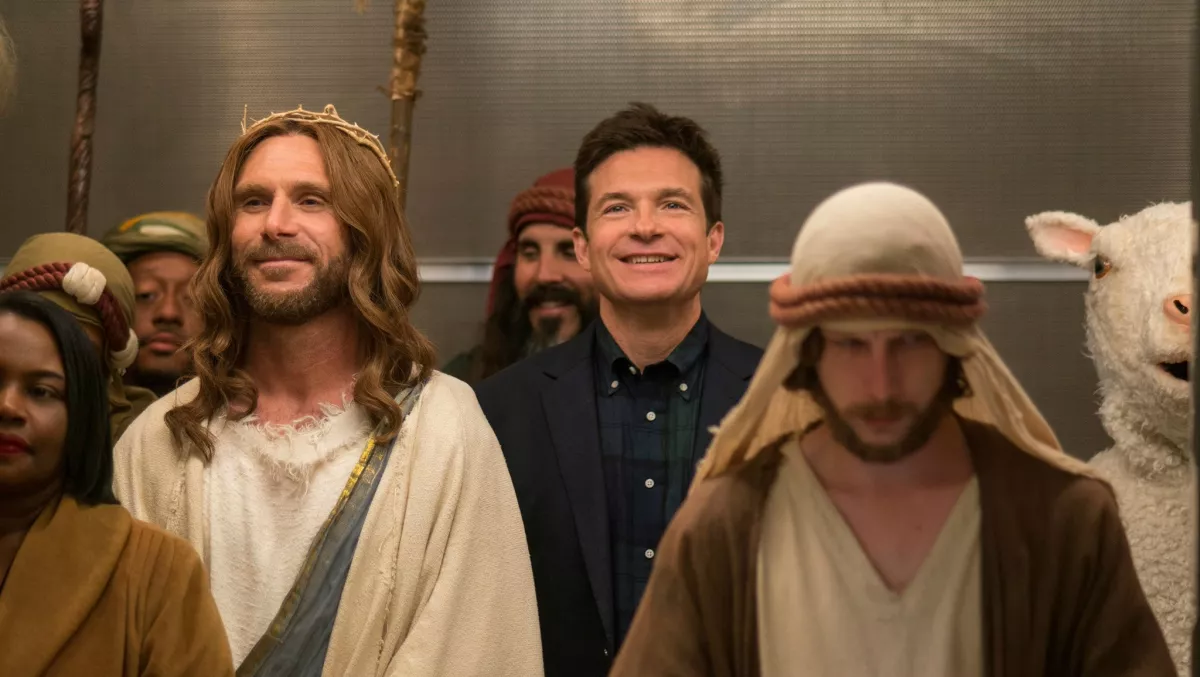 Film review: Office Christmas Party
Fri, 9th Dec 2016
FYI, this story is more than a year old
By Sam Worthington, News Editor
With Christmas parties, it's not uncommon to find yourself asking the same questions and suffering the same hangovers the next day.
For instance, did Bob from IT really make Janice from accounts sit on his knee and call him Santa, again?
With the characters in 'Office Christmas Party' I imagine they all have similar questions, except on a larger scale.
If 'Project X', 'Horrible Bosses' and 'The Hangover' had a baby, this would be it.
Well-known directing duo Josh Gordon and Will Speck have banded together again, but this time to create the craziest Christmas party of all time.
They've compiled some pretty big names to make up the films core cast, assembling quite a decent crew:
Jennifer Aniston plays Carol Vanstone, the uptight, child hating CEO of her family's tech company, Zentotek.
Jason Bateman plays Josh Parker, head of tech at Zenotek and the perfect straight and narrow character that everyone likes (for the 456,000th time).
Olivia Munn is Tracey, the genius behind Zenotek's saving grace – an internet technology that gets the whole of Chicago back on the grid (and also prevents Aniston's character from shutting down their branch).
T.J Miller plays Clay Vanstone, the head of Zenotek's Chicago branch, a toddler in his own right – but likeable enough.
And, the star of the show, Kate McKinnon as the crazy bird lady - Mary from HR.
There was also one honourable mention; Fortune Feimster as a newbie Uber driver with a serious potty mouth and no idea.
This film really does have A LOT going on.
A crazy Christmas party, a ton of budding romances, family drama, alcohol, drugs, technology, business failure and a pimp and her escorts.
It is hard to keep up.
But, basically, Miller's character Clay runs the show at Zenotek Chicago – and he's doing a pretty crappy job of it.
He has 'the mind of a drunk baby' and his sister Carol (Aniston) wants to shut them down.
Tracey, Josh, Mary, Clay and the team throw a big Christmas party (that Carol doesn't know about) to win over an investor, which is where it all goes horribly wrong.
Once the party is over, and the hangovers start to kick in, they realise the investor doesn't have any money and everything was for nothing.
Oh and Clay also crashes a car into the City's internet supply causing a blackout all over Chicago.
Alas, right at the perfect time, Tracey finally figures out what has been missing from her internet technology creation, saving the day, the company and getting Chicago back on the grid.
Despite the unhinged story line and the amount of predictability, I did find myself doing something quite often; I laughed.
And, even though there is a crap load of stuff going on, at a strong 4/10 it is one of those particularly easy watches.