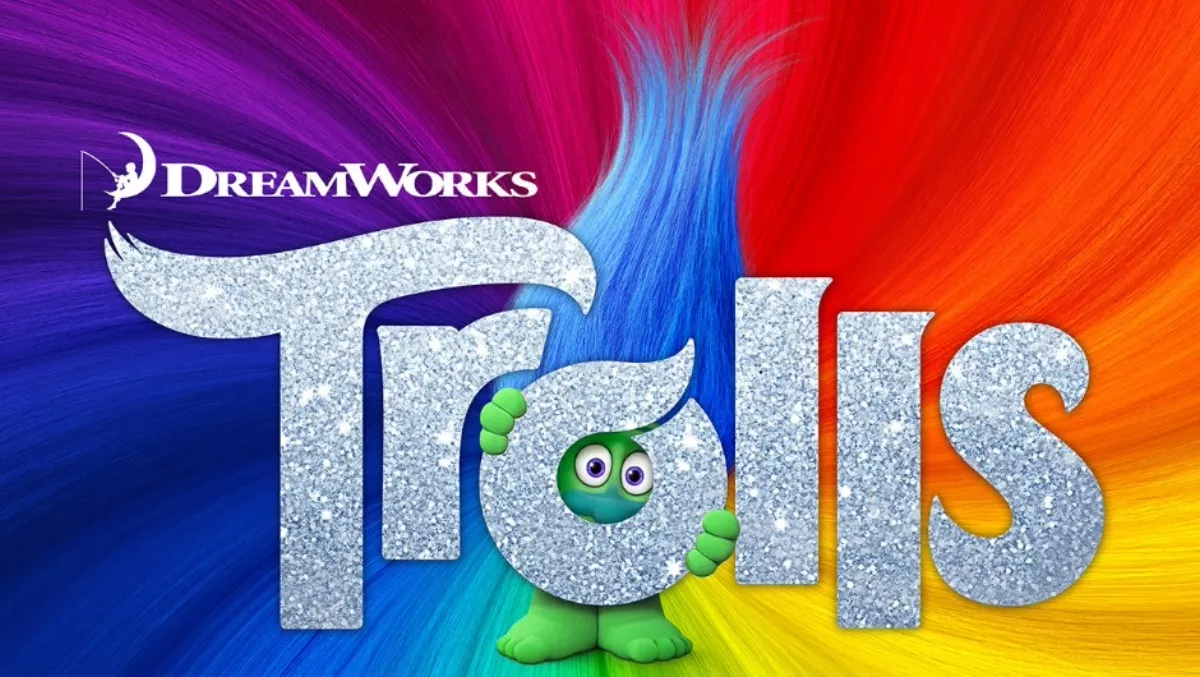 Film review: Trolls - a fun combination of candyfloss hair, colours and chatter
By Sara Barker,
Tue 8 Nov 2016
FYI, this story is more than a year old
I was surrounded by a sea of little, screaming, excited little trolls. In fact, I was knee deep in troll country. There was absolutely no doubt that I was in the right place for the New Zealand premiere of the Trolls film at Event Cinemas in Newmarket last weekend. Candyfloss, colours and chatter were everywhere you looked – bright wigs and lollipops – and that was just in the foyer.
It should be no surprise that those three Cs set the scene for the next hour and a half. If you're a kid of the 80s, you'll know that troll dolls were all about colour. Dreamworks and Fox's $125 million budget has helped reboot the trend and is taking Trollmania to soaringly catchy new heights, and a quirky character design style to boot.
A peaceful and happy bunch, the trolls live their lives singing, dancing and hugging. Put that alongside the curmudgeonly misguided Bergens, who have been led to believe that they can only be truly happy if they eat the poor little trolls.
The Bergens have turned eating a troll into a rite of passage (Trollstice), a young Gristle (voiced by Christopher Mintz-Plasse) is robbed of his chance to eat the happiest troll who ever lived, Princess Poppy (voiced by Anna Kendrick).
20 years later when a celebration gets a little too raucous, the Bergen are on the hunt for trolls again. After a group of Poppy's friends are robbed, it's up to her and grumpy troll Branch (voiced by Justin Timberlake) to save her friends.
Along the way, she meets Bridget (voiced by Zooey Deschanel), a Burgen who realises that you don't have to eat trolls to feel true love.
There's happy, there's colour, there's some great animation and design, there's sad, there's singing and there's serenity as the fate of the trolls rests in some very pink hands.
From the cast members I've named above, it's easy to see that Trolls is a film with a star-studded lineup fuelling the pipes. Gwen Stefani, John Cleese, Russell Brand and our own Rhys Darby provide just some of the voices. And then there are the songs. Unsurprisingly, Justin Timberlake and Gwen Stefani lend their voices to many of the songs, along with Ariana Grande, Zooey Deschanel and Anna Kendrick.
It's like Glee, covering some original songs and some classics that even adults can get into. The soundtrack features covers of songs from the likes of Simon and Garfunkel, Diana Ross, the Gorillaz, Cyndi Lauper, Lionel Ritchie, and that Walking on Sunshine Song.
But while the adults can croon along with Simon and Garfunkel, it's the kids who are ultimately the be-all-and-end-all of film critics. Besides one little lad deciding 10 minutes in that he really didn't want to see the film, an entire theatre of parents and their kids definitely seemed to love it.
So I reckon grab as much fluoro as you can. Dye your hair, prepare for hugs, sit down and watch what is almost certainly one of the most colourful films of the year and the decade so far.
Did I find my happy place, as the movie's tagline so boldly dared me to? Just quietly, I most certainly did. And the cupcakes, they were delicious too.
Trolls is out in New Zealand cinemas from December 1.