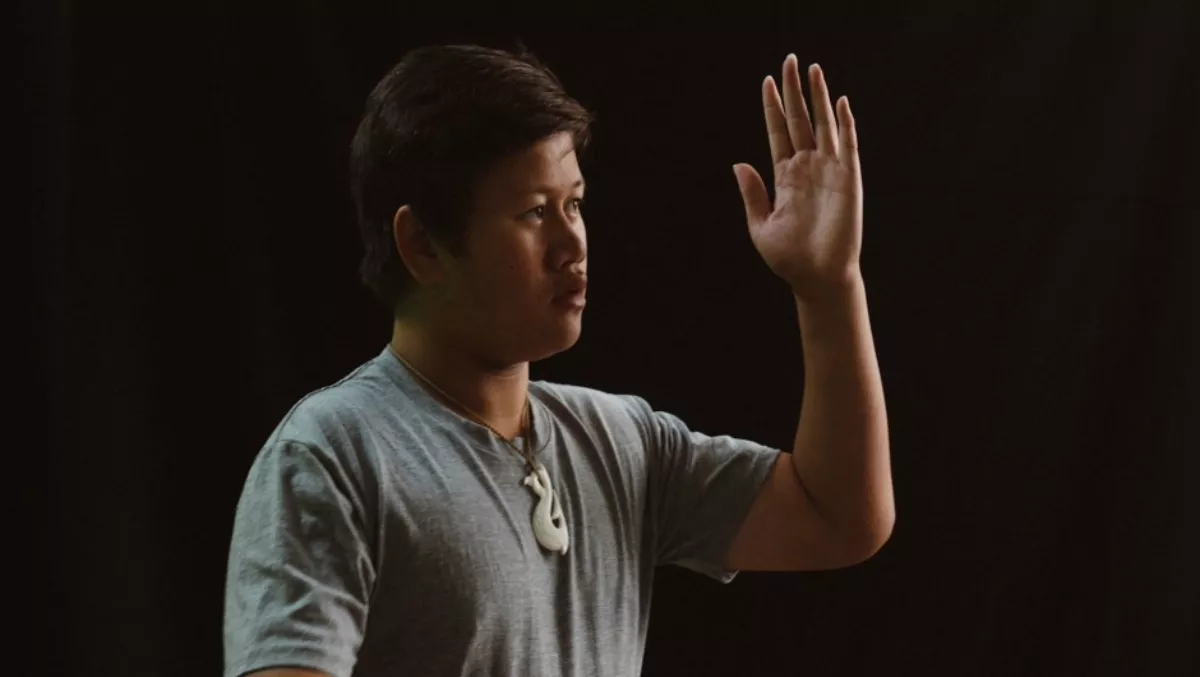 First-ever digital book for deaf Māori students launched
FYI, this story is more than a year old
Kiwa Digital has launched a new learning resource for deaf Māori students, in a move that explores a part of education not seen before.
"Technology takes language revitalisation into exciting new realms," says Steven Renata, CEO of Kiwa Digital, on the launch of the company's latest innovation.
Education Minister Hekia Parata launched the project at the start of Te Wiki o Te Reo Māori.
"The Story of Rūaumoko is the first-ever digital book for deaf Māori students. It tells the story of Rūaumoko, the god of earthquakes and volcanoes, narrated by students from Kelston Deaf Education Centre in te reo Māori, New Zealand Sign Language and English," Parata said in launching the resource.
Produced as an educational resource, Rūaumoko - The Rumbling Voice was built over an intensive 5-day workshop held in conjunction with the Ministry of Education, Kelston Deaf Education Centre, CORE Education Ltd, and KIWA Digital.
The story follows the whakapapa of Te Kore, Rangi and Papa and their separation, Rūaumoko, and the battle of his brothers where he sent earthquakes to signal his feelings about the separation. The narrator explains the connection with the deaf community and their identification with the way Rūaumoko sends vibrations through the ground to gain the attention of others, similar to the way they may need to.
According to Renata, the story familarises the deaf students with their whakapapa and gives them the sense they are associated with one of Ngā Atua Māori, demonstrating they are powerful and valued.
The guiding principle in creation of the resource was the students' needs. Stephanie Awheto, of Ngāti Ruanui/Taranaki descent, the senior NZSL English-Māori interpreter in New Zealand, was engaged to help interpret the language and interests of the deaf students involved.
Awheto, who is active in supporting Māori Deaf development activities and in mentoring trilingual Māori interpreters, says, "Rūaumoko is a story told by deaf students through their eyes, how they made sense of it. This is an amazing resource.
"The app breaks new ground in language revitalisation, interpreting the world of a deaf Māori student through art, storytelling, and mobile technology," Renata says.
"We see in the students' reaction how the app validates the importance of Te Reo Māori in their lives and for all New Zealanders. This shift in societal values is now recognised as the key factor in language revitalization," he explains.
The project opens a week of promotions for Kiwa Digital. The company plans to showcase one aspect of its work each day of Te Wiki o Te Reo Māori, with promotions that include making the apps free for that day.