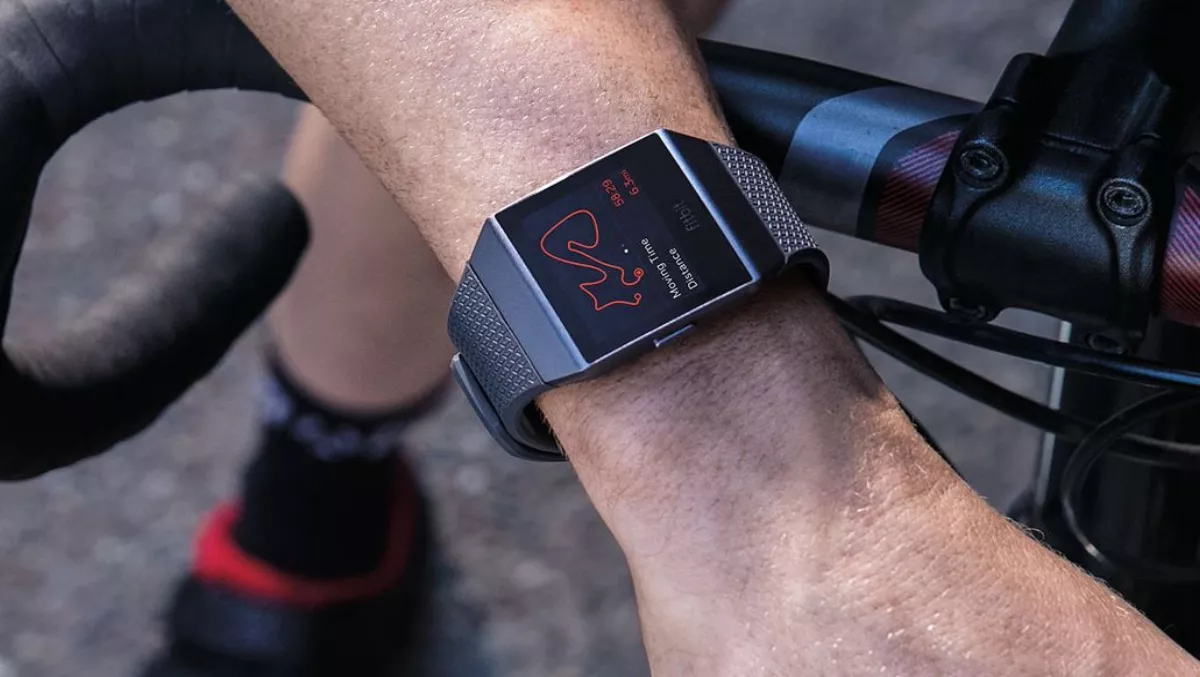 Fitbit delivers revolutionary update for the Ionic
FYI, this story is more than a year old
Fitbit delivers the first update to its Fitbit OS platform for a smarter, more personalised experience for Fitbit Ionic smartwatch users with more than 60 apps now available across a wide range of categories, 100+ clock faces, and enhanced performance.
Fitbit is also introducing Fitbit Labs, a Fitbit Research initiative that will bring innovative apps and intelligent clock face experiences to users to motivate and drive behaviour change, and help accelerate the company's pace of innovation.
Additionally, Fitbit is partnering with Deezer, the world's most dynamic, diverse and personal music streaming service, to provide international users with the ability to listen to music directly from their wrist with Fitbit Ionic in 2018.
Next year, users who add the Deezer app will be given access to a massive music catalogue including their favourite playlists, workout mixes and Deezer's signature feature, Flow, a personal soundtrack that combines data analytics and human curation to play the songs that users want to hear.
Jon Oakes, Fitbit VP of product says, "Ionic has received strong, positive reviews regarding its leading health and fitness-focused features, long battery life, platform compatibility, and more.
"With this update, we are delivering on our promise to enhance the smart experience with popular apps, intelligent clock faces, and new motivating tools that help users reach their goals.
"This is just the start, along with future enhancements to the Fitbit OS, we have an extremely engaged global developer community excited to continually bring even more unique offerings to our users via the Fitbit App Gallery.
Users can discover free apps from popular brands across a wide range of categories that provide them with a simple, effective way to interact with your device and adds convenience to their life.
Plus, users can browse new apps and clock faces from developers to customise the look and feel of their Ionic smartwatch and see at-a-glance information, like active minutes, heart rate, games, goal progress, run cadence, sleep, or weather.
Riad Hawa, Deezer global VP of hardware partnerships says, "Whether it's to run faster, train longer, or push you a little further, music is a motivator that can help you reach your health and fitness goals.
"We're excited to partner with Fitbit, the leading global wearables brand, to bring our personalised offline music streaming service to its large international community.
"By bringing Deezer to Fitbit Ionic, users around the globe can leave their phones at home and listen to their favourite music from our vast library right from their wrist.
More than 5,000 developers have joined Fitbit's new developer community and registered for the SDK public beta.
In addition, more than 1,000 developers have started to build apps or clock faces on an Ionic smartwatch and are designing smart, interactive experiences for Fitbit users that will be regularly added to the Fitbit App Gallery.