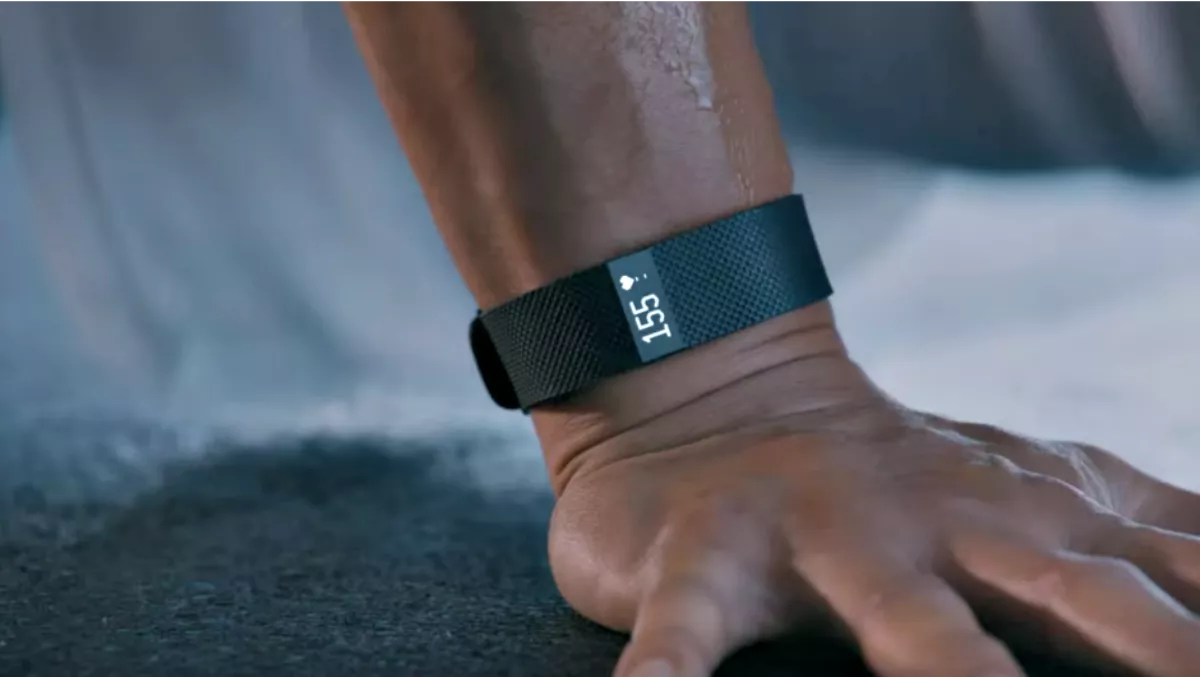 Fitbit improves exercise tracking
FYI, this story is more than a year old
Fitbit has announced news features to its Charge and Surge wearable fitness trackers.
The new features include SmartTrack automatic exercise recognition as well as enhancements to Fitbit's PurePulse heart rate tracking.
Updates have also been made to the Fitbit app, included Exercise Goals to help users find routines, and serve as daily motivation to hit personalised goals.
"At Fitbit we're always working on innovative features that are easy to use and make tracking health and fitness a fun, motivational experience," says Tim Roberts, VP of Interactive at Fitbit.
"Our users find exercise in all parts of their day, including activities like short walks with the dog or a bike commute to work," he says. "These new features allow them to focus on their exercise, giving them credit for their most active moments and letting the technology do the work to automatically track progress toward their fitness goals."
SmartTrack
SmartTrack automatically recognises select exercises and records them in the Fitbit app, giving users credit for their most active moments, so they are more informed to be able to reach their goals.
SmartTrack automatically recognises continuous movement when wearing Fitbit Charge HR or Fitbit Surge. It identifies the type of activity and records it in the Fitbit app along with an exercise summary, including duration, calories burned and heart rate stats. SmartTrack is capable of identifying a wide variety of activities, including elliptical, outdoor biking, running, walking, and general categories of aerobic workouts (i.e., Zumba, cardio-kickboxing and other dance classes) and sports (i.e., tennis, basketball and soccer).
Personalised settings
Because everyone's definition of exercise is different, users can select the types of activities they want recognised as exercise and adjust how long they must be moving before an activity is recorded in the Fitbit app. By default, activities are automatically recognised when users have been active for at least 15 minutes.
Heart Rate Tracking
Fitbit's PurePulse heart rate technology has been updated to provide users with an improved heart rate tracking experience during and after high-intensity workouts like boot camp and Zumba.
The update is activated when using Exercise Mode on Fitbit Charge HR and multi-sport modes on Fitbit Surge.
PurePulse optical technology provides users with continuous, automatic wrist-based heart rate tracking including resting heart rate and heart rate trends over time.
"Fitbit is dedicated to developing the most consistently accurate wrist-based activity trackers on the market," says Roberts.
"This software update improves upon an already positive heart rate tracking offering."
Weekly Exercise Goals
The American Heart Association and U.S. Centers for Disease Control and Prevention recommend an average of 30 minutes of exercise each day, five days per week to improve health. "While most people are aware of the benefits of being more active and exercising more, these activities can be time consuming and difficult to achieve," Roberts says.
Available for free to all Fitbit device and app users, exercise goals are tracked on a daily basis with a weekly goal set for the number of days they plan to exercise.
"Exercise goals encourage people to embrace a more consistent workout routine in order to achieve their fitness goals," says Roberts.
Exercise Goals can be personalised by choosing the number of target exercise days per week and the types of activities that will count toward goals. Progress toward goals is displayed within the Fitbit app.
The SmartTrack and PurePulse software updates are free and available globally to all Fitbit Charge HR and Fitbit Surge users now. Exercise Goals are also available globally to all users of the free Fitbit app for iOS and Windows, with Android coming soon. The features will also be available on all new Fitbit Charge HR and Fitbit Surge trackers.
Related stories
Top stories