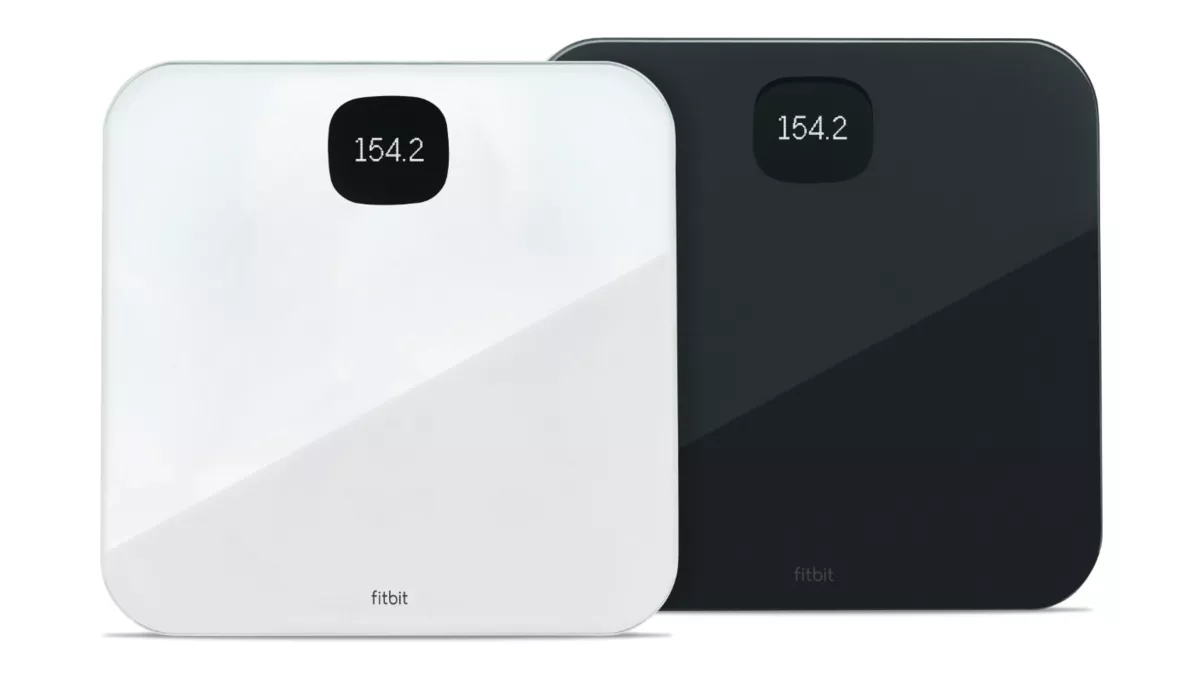 Fitbit introduces Aria Air smart scale
Fri, 30th Aug 2019
FYI, this story is more than a year old
Fitbit has announced Fitbit Aria Air, expanding the Fitbit Aria product family with a low-cost Bluetooth scale that tracks weight and syncs with the Fitbit app to calculate BMI, giving users a comprehensive view of their trends over time alongside their activity, heart rate, sleep and nutrition data within the Fitbit app.
When combined with Fitbit's wearable devices and new Fitbit Premium subscription service, Aria Air gives users access to added data, information and motivation to more effectively reach their health and wellness goals.
Fitbit co-founder and CEO James Park says, "Whether someone is looking to manage their weight, improve their fitness level, or manage a chronic condition, we've had a significant impact on the lives of millions of people.
"In fact, 73% of Fitbit users who set a weight loss goal have lost weight in the first six months of weight tracking - pointing to the power of the Fitbit platform to help users reach their goals.
Get a holistic view on Fitbit
Nearly 30% of the world's population is either obese or overweight, which can lead to a higher risk of cardiovascular disease, diabetes and other health issues.
Fitbit aims to help consumers take action by offering Aria Air as a low-cost scale, making it accessible to even more people.
Aria Air tracks weight using Bluetooth to easily sync data from the scale to the Fitbit app, where users can see BMI and a complete view of their essential health metrics in easy-to-view graphs and charts.
One of the advantages to tracking their weight metrics with an Aria scale is that it works seamlessly with all Fitbit devices and the Fitbit app so users can view all of their activity, exercise, sleep, heart rate, nutrition, weight data and trends over time.
Through the Fitbit app, users can also log their nutrition, use calorie coaching to see how many calories users are burning versus consuming in real-time, and compare their food consumption and exercise against their weight trends to stay on track – all on one dashboard.
Along with the Fitbit app, Aria Air supports the following features to help users manage their weight:
Option to create a plan: Set a healthy weight goal in the Fitbit app, log their food, and view weight trends alongside calories in and out to stick to a plan based on personal goals.
Compatible with Fitbit Premium: Integrate with Fitbit's new paid membership, featuring personalised insights and guided programs, including a two-week program to help users understand the importance of keeping an appropriate calorie range for their weight goal.
Connect to partner apps: Sync weight data with popular brand apps so users can see all their exercise, food logging and weight data in one place on the Fitbit app.
Social support and inspiration: Access the Community section of the Fitbit app to connect with friends, family and fellow Fitbit users for healthy eating and weight management tips, support groups and motivation.
Pricing and availability
Fitbit Aria Air is available in black and white for presale today from select online retailers and select retailers worldwide starting late September 2019 for $49.95 (USD). In New Zealand, Aria Air will be available for NZD$109.95 in stores and online.