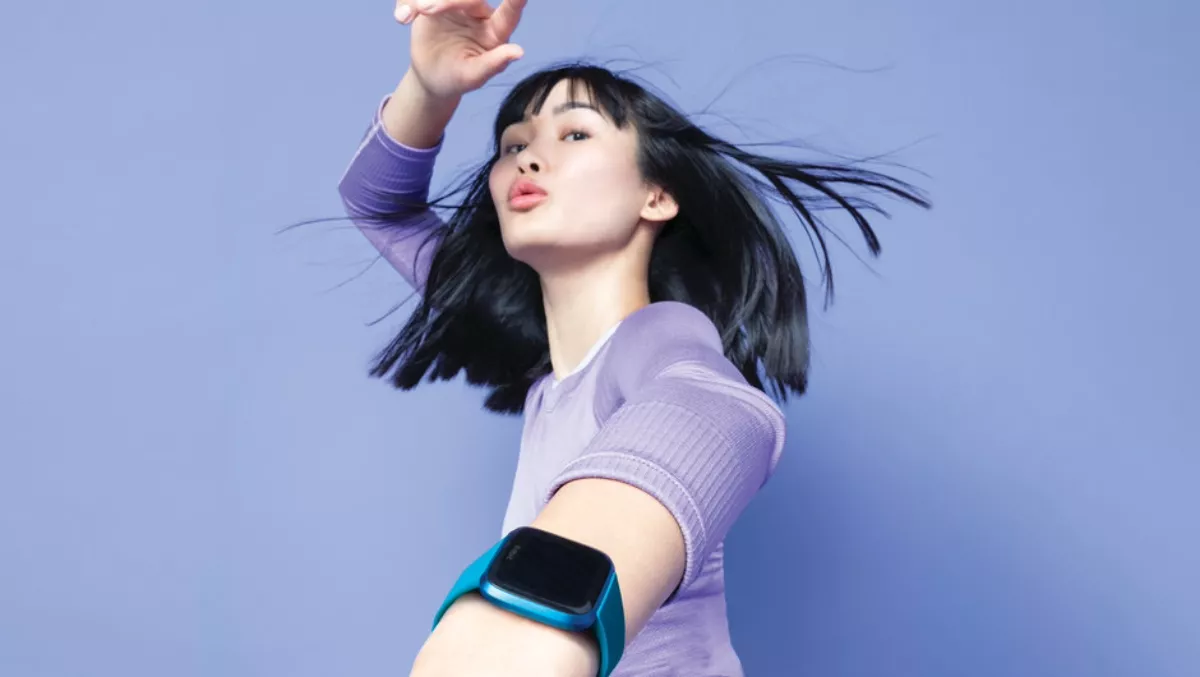 Fitbit launches four new wearables, new paid service
FYI, this story is more than a year old
Fitbit has announced four new products – Fitbit Versa Lite Edition, Fitbit Inspire HR, Fitbit Inspire and Fitbit Ace 2 – designed to help make health and fitness accessible to more consumers.
Consumers can choose the best device for their own journeys with health and fitness features at an affordable price.
Beyond devices, the Fitbit platform offers users saccess to their holistic data, and connection to a global health and fitness social networks.
Fitbit will also soon launch a major redesign to the Fitbit app so users can further personalise their dashboard, better understand their data, discover new content and more easily connect with others on Fitbit's social community.
"Since founding Fitbit almost 12 years ago, we've focused on making health fun and achievable for everyone – regardless of fitness level or goals," says Fitbit co-founder and CEO James Park.
"Today we have a growing, supportive community of more than 27 million active users around the world."
The wearables category continues to evolve and grow, with global shipments of wearable devices forecasted to reach 189 million units by 2022, up from 125 million units in 2018, according to IDC research.
While growth is being driven by smartwatches, trackers are expected to remain an important part of the category overall.
Fitbit believes this rapid growth provides a large opportunity to bring new consumers to the category by offering both smartwatch and tracker form factors that feel more accessible and are affordably priced.
"Bringing more users to the wearables category and growing our community of active users is a critical part of our strategy," Park says.
"We will continue to build on the Fitbit platform to provide a more personalised and valuable experience for our users through a paid premium service expected to launch later this year."
Wider price range
Building on the Fitbit Versa family of devices, Fitbit Versa Lite Edition is an everyday smartwatch with most of the core fitness and smart features on the Versa, including automatic activity, PurePulse 24/7 heart rate and Sleep Stages tracking, 15+ goal-based exercise modes, connected GPS, smartphone notifications, apps, 4+ day battery life and relative SpO2 sensor, which has the potential to estimate changes in blood oxygen levels and help track new health indicators about health, such as sleep apnea.
It features a simple one-button, lightweight, swim-proof design in new colour choices for the young at heart.
At $269.95, Versa Lite Edition targets users who want an attractive, versatile, and easy-to-use device with core features, actionable insights and personal guidance to motivate them to improve their health.
Fitbit Inspire HR is the brand's most affordable 24/7 heart rate tracking device at $189.95.
It packs all-day automatic activity, exercise and Sleep Stages tracking, with 15+ goal-based exercise modes, connected GPS, and Relax guided breathing in a slim design.
For consumers who are new to wearables and want an even lower-cost, easy-to-use tracker, the Fitbit Inspire retails at $139.95.
It has the essential health and fitness features to help consumers stay motivated, including automatic activity, exercise and sleep tracking, goal celebrations, Reminders to Move and timer and stopwatch apps to help users stay on track.
Both products have a new modern, comfortable and swimproof design with a touchscreen display, smartphone notifications, and up to 5 days of battery life for day to night wear.
Fitbit Ace 2 helps kids ages 6 and above learn healthy habits at an early age and encourages them to spend more active time with family and friends.
Ace 2 has a new swimproof design with a bumper to protect the screen during kid-related activities all day long and is available in fun kid-friendly colours and accessories that include patterned designs.
Ace 2 debuts new animated clock faces, motivating challenges to keep kids moving, and colourful avatars and cover photos to personalise their profiles within the Fitbit app.
Additionally, parents must create a Fitbit family account in order to set up Ace 2 with their child's account which helps them stay on top of their kids' activities.
New app update
The Fitbit app will soon receive a major redesign, giving users more ways to personalise their health journey on Fitbit.
The new design will make it easier to view and understand health and fitness stats, log data, discover new content, see their progress in Challenges, and better connect with Fitbit's large global health and fitness social community.
The update also adds Fitbit Focus, a new section found at the top of the dashboard that delivers relevant insights, messages and tips to keep users engaged, informed and motivated.
Fitbit design VP Jonah Becker says, "We are always looking for ways to enhance that experience, so we redesigned the Fitbit app to give people more ways to tailor it, with easier access to tools and a global community that can help motivate them to reach their goals.
"This flexible mobile platform will allow us to offer more personalised services in the future, including coaching, guidance and insights based on personal data, making our app more valuable to consumers."
Additionally, the Fitbit Community Feed is expanding this month to more than 80 new markets in nine languages to users across Asia, Europe and Latin America.
Fitbit Versa Lite Edition, Inspire HR and Inspire devices will be available in stores and online starting in March 2019.
Related stories
Top stories