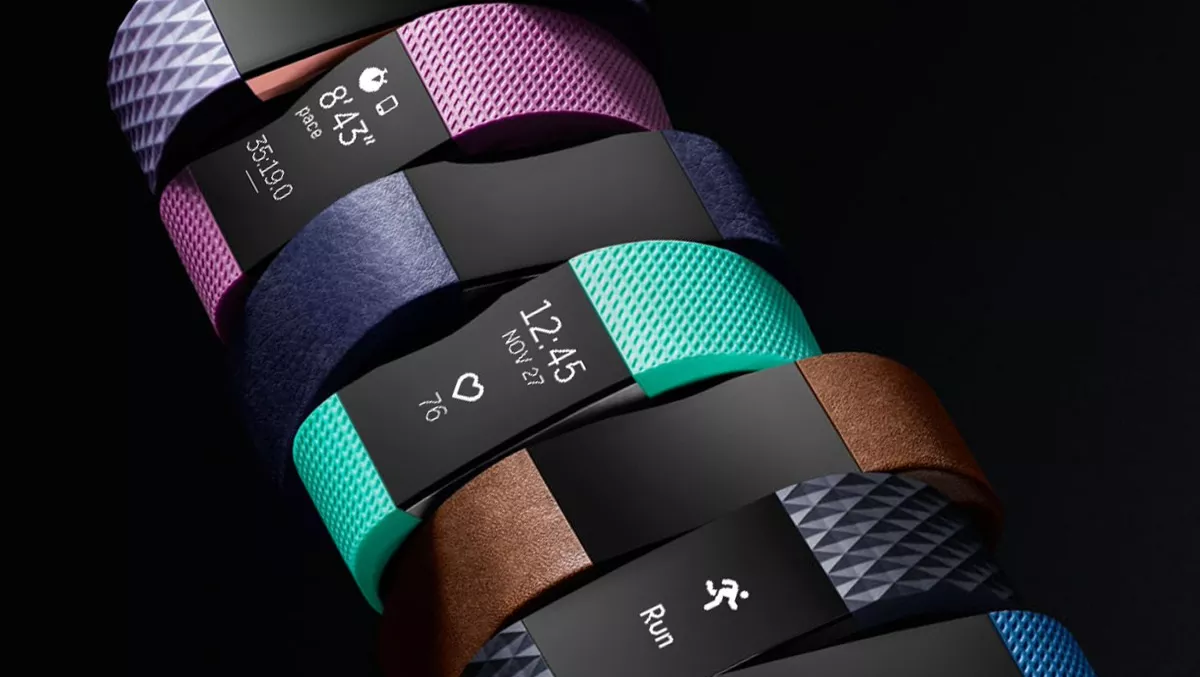 Is Fitbit's Charge 2 its best tracker to date?
FYI, this story is more than a year old
Fitbit released version 2.0 of its classic wearable the Fitbit Charge.
The Charge is Fitbit's number one selling tracker. It's price point, simplicity and special features have been popular with users since its release.
So what's new about the new Charge?
For one, it has a new larger display. It is much larger compared to the Charge and Charge HR, meaning the Charge 2 is able to display way more information that what was available on its predecessors. That's good news for people who want to see more info without having to go for a bigger, watch-size wearable – it's still discreet enough.
The Charge 2 includes the heart rate monitoring feature. It sits underneath the display. This effectively means Fitbit will no longer have to produce the Charge and Charge HR – which were basically the same device besides the addition of the heart rate monitoring feature the charge HR offered.
A new feature to the Charge 2 are smart alerts. You can get call, text and calendar alerts directly on your wrist. On top of that, you've got multi sport tracking and connected GPS, as well as a new feature called Guided Breathing Sessions. This is an awesome feature that reminds you to take a minute and take a breath – smooth out those stress levels! It will also help you get your breathing back to where it should be post workout.
Other standard features include automatic tracking of calorie burning, distance travelled, steps taken and sleep monitoring.
And, hooray for those who like to accessorise. The Charge 2 has interchangeable bands, so those users who like to shake things up can do so. There's a huge range of bands as well – there's the Luxe Leather Collection, available in brown, indigo and blush pink. There's the Special Edition Series, which feature the classic band material with a bevelled diamond texture. These come in black/gunmetal and lavender/rose gold. Fancy. The Classic Collection comes in black, blue, plum and teal, and are water resistant.
Battery life. Fitbit promises up to five days of usage on your Charge 2, before you have to go take it off and plug it in to give it back some life. I almost always have got the five days battery life, so thanks Fitbit.
The Charge 2 will set you back a cool NZ$269.95, plus any extra accessories you want to add to it. I highly recommend it for those who are looking to get more out of their fitness trackers, but aren't wanting to step into the world of a smart watch just yet.