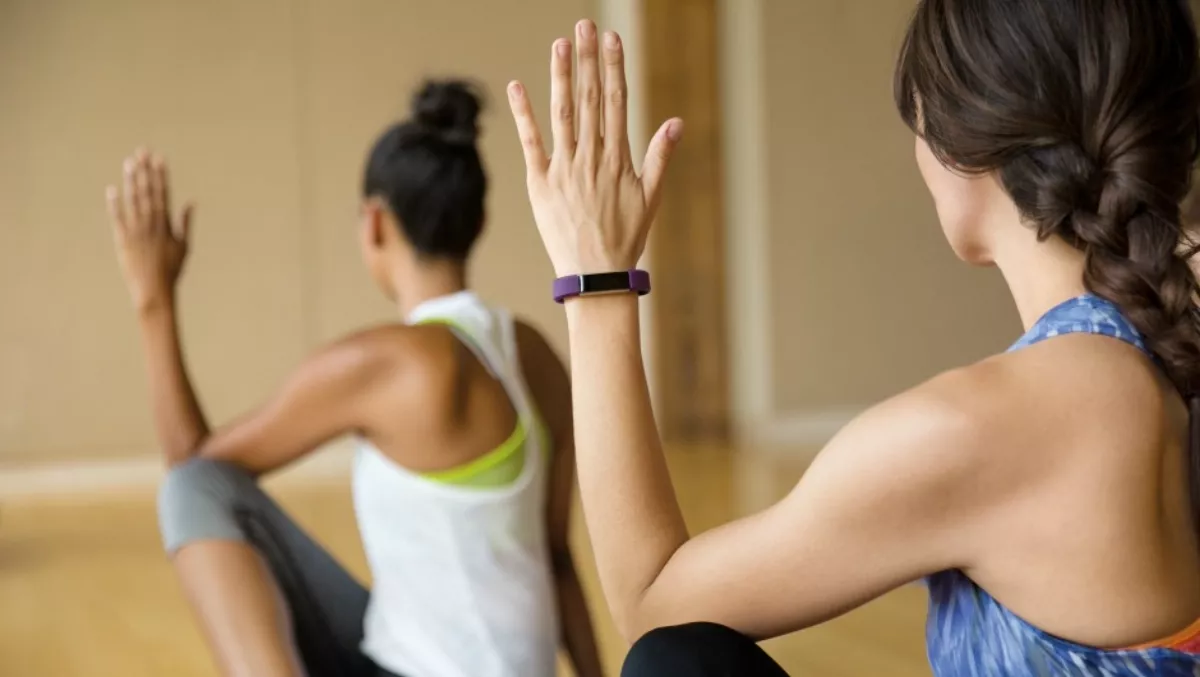 Fitbit's latest: the Alta
FYI, this story is more than a year old
Fitbit has unveiled the latest in its line of fitness tracking wearables, the Fitbit Alta.
The new wristband is a step away from the Fitbit Surge, the company's watch-version of its fitness tracker. It features a slim design, a stainless steel body with a satin finish, and be personalised to fit personal style with interchangeable bands in multiple colours and materials.
A new feature of the Alta is the Reminders to Move function nudging the user to stay active throughout the day. The wristband also provides visual progress feedback and smart notifications.
"Fitbit Alta will turn heads as our most fashionable device yet. The attractive, versatile design of this new fitness tracker fits seamlessly into daily life – from the gym to the office to a night out," says James Park, CEO and co-founder of Fitbit.
"Alta features the everyday tracking Fitbit is known for, along with innovative and purpose-built features that push users to do more," he says.
"Paired with our large, engaged global social community, Alta is an exciting product for everyday users who are looking for a simple way to stay motivated and connected, that also fits with their personal style."
Alta features:
Reminders to Move help users stay active and reduce stationary time. Research shows that your metabolism can slow down after prolonged sitting and sedentary time is associated with an increased risk of diabetes and cardiovascular disease. Moving for a few minutes every hour can help you keep your metabolism up and help reduce the negative impacts of sitting.
Using short, positive prompts, Fitbit Alta will encourage you to meet a mini-step goal of 250 steps each hour (approximately 2-3 minutes of walking), and will congratulate you when you achieve the goal. These prompts can be personalised to your schedule and can easily be put on "Do Not Disturb" during long meetings or appointments, ensuring that you only get reminders when wanted.
SmartTrack automatic exercise recognition provides a smarter, easier way to track workouts and see how exercise fits into your daily activity, giving you credit toward your weekly goals. It automatically recognises and records continuous movement activities including walking, running, outdoor biking, elliptical, as well as general categories of aerobic workouts (such as dance classes and cardio-kickboxing) and sports (including basketball, soccer and tennis).
Weekly exercise goals in the Fitbit app encourage you to find and embrace a more consistent fitness routine that works for you. These goals are tracked and displayed in the app on a daily basis, with a weekly goal for the number of days you plan to exercise to help keep you accountable. Weekly goals can easily be personalised to your fitness routine, allowing you to choose your target number of exercise days and the SmartTrack activities you want to count toward your goals.
All-day activity and automatic sleep tracking give you the foundational real-time health and fitness stats you need to track your progress, stay motivated and keep informed to reach your goals. View your step count, distance, calories burned, active minutes and the time on the easy-to-read OLED tap display, and use the Fitbit app to learn how long and how well you're sleeping, plus set silent, vibrating alarms.
Smart notifications: Using Bluetooth Smart connectivity, Fitbit Alta delivers call, text and calendar notifications right on your wrist when your phone is nearby through on-screen messages and a vibrating alert.
Long battery life of up to 5 days on a single charge
Compatible with more than 200 Android, iOS and Windows mobile devices and computers so you can access your stats and motivational interactive tools to set goals, see your progress, and cheer or challenge friends, family and co-workers.
Styles
Sleek, modular design features a satin finish, stainless steel tracker with a custom, quick-release feature to change out bands. Available at launch in silver stainless steel, the tracker will also soon be available in a gold stainless steel.
Interchangeable accessory bands designed including classic fitness wristbands, soft, premium hide leather bracelets with a natural grain and a hand-polished silver bangle.
Easy-to-read, vibrant OLED tap display shows activity stats and the time, which can be personalised using a variety of portrait or landscape clock face options. The tap display gives you quick and easy access to your all day stats and notifications.
Tory Burch for Fitbit Alta builds on the success of the Tory Burch for Fitbit accessories collection. Coming soon, Fitbit and Tory Burch will introduce new styles specific to Fitbit Alta.
Pricing - Availability Fitbit Alta is available for $229.95 for presale today at Fitbit.com. The tracker will be available in New Zealand from March.
At launch, Alta will be available in a black, blue, teal or plum high-performance fitness band with a satin finish, silver stainless steel tracker; gold stainless steel tracker option coming soon.
The following accessories will also be available at launch:
Classic fitness bands available in black, blue, teal and plum ($49.95)
Luxe soft, premium hide leather bands available in graphite and blush pink ($119.95); camel coming soon
Luxe hand-polished stainless steel silver bangle ($189.95) and gold bangle coming later this year