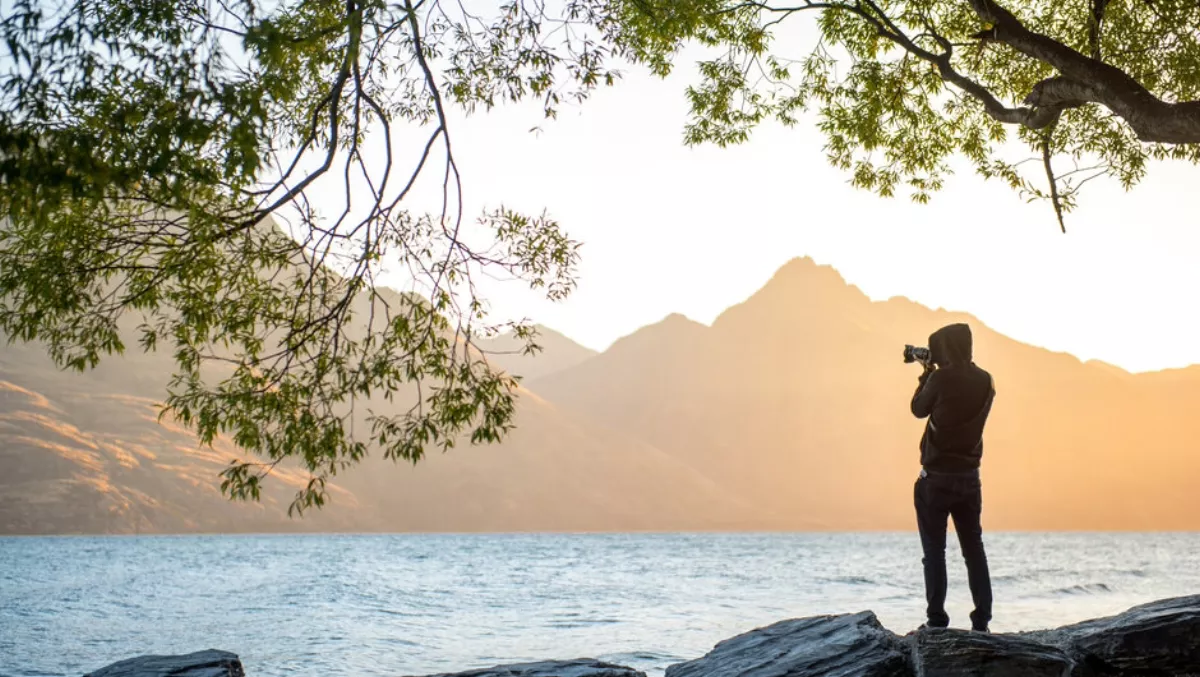 Five changes coming to Flickr in 2019
By Sara Barker,
Fri 2 Nov 2018
FYI, this story is more than a year old
Flickr is one of the more mature photo sharing websites that have been able to stick around for many years, often attracting amateur and professional photographers alike. 100 million photographers use the platform, and it has also been a treasure trove of photos released under Creative Commons.
But that hasn't been without sacrifice. It has been a bumpy ride for Flickr over the last few years as it tries to push towards a pay-to-use platform. Not only has it contended with data breaches and the fallout from Yahoo! ownership, it has also been a haven for those who want to keep online copies of their precious pics.
If you're a Flickr community member or user, there are some big changes coming. Here are five things you need to know.
1. You won't need a Yahoo! account to log in or access Flickr
Since separating from its previous owner Yahoo, Flickr's new owner SmugMug has been working on a new login system. From January 2019, you will no longer need a Yahoo! account to use Flickr.
2. Free accounts will soon be limited to 1000 photos of any size per account
Flickr explains: "This means, we are no longer offering a free terabyte of storage. Unfortunately, 'free' services are seldom actually free for users. Users pay with their data or with their time. We would rather the arrangement be transparent."
"Free members will still be able to participate fully in our community. Free members with more than 1,000 photos uploaded to Flickr will have until Tuesday, January 8, 2019, to upgrade to Pro or download photos over the 1,000 limit. After January 8, members over the limit will no longer be able to upload new photos to Flickr."
Flickr VP of product Andrew Stadlen says that the free storage offering was attracting people who were only looking for free storage, not those who love photography. Apparently it was also helping to prioritise advertisers' needs over those of normal users.
"Making storage free had the unfortunate effect of signaling to an entire generation of Flickr members that storage—and even Flickr itself—isn't worth paying for. Nothing could be further from the truth," Stadlen says.
3. For US$49.99 per year, Flickr Pro is the big focus
SmugMug is pushing the benefits of Flickr Pro hard. Pro users get unlimited photo and video storage, ad-free browsing, advanced statistics and access to the site's global community. SmugMug says that's still less than half the cost of Apple, Google, or Amazon storage options.
4. Here's what Flickr Pro also offers
• Ad-free browsing, letting both photographers and their visitors focus on what matters. • Advanced stats on what photos are trending and which have performed best over the life of a user's Flickr Pro account. The Flickr mobile app will now give Pros all the stats they know and love in-app. • Premier product support, Flickr Pro users now receive priority assistance from our new world-class support team. • New 5K photo size optimising images for any screen from smartphone to jumbotron. • Increased video playback, increasing the time video playback from three minutes to ten minutes (coming early 2019). • Partner discounts including Adobe Creative Cloud, custom portfolio sites on SmugMug, gear from Peak Design and many more.
5. There are more changes coming over the coming months
"From the start, Flickr has been an act of co-creation, and without you, our community, we'd be just an empty picture– no more than a template and a web address," says new CEO and 'chief geek' Don MacAskill.
"We need the community's help to make Flickr a sustainable, thriving community again. We are committed to building the future we all want for Flickr – one where the site can keep evolving in all the areas that have made it the incredible, diverse, and beautiful place it has always been. We're excited to define the future of photography together."