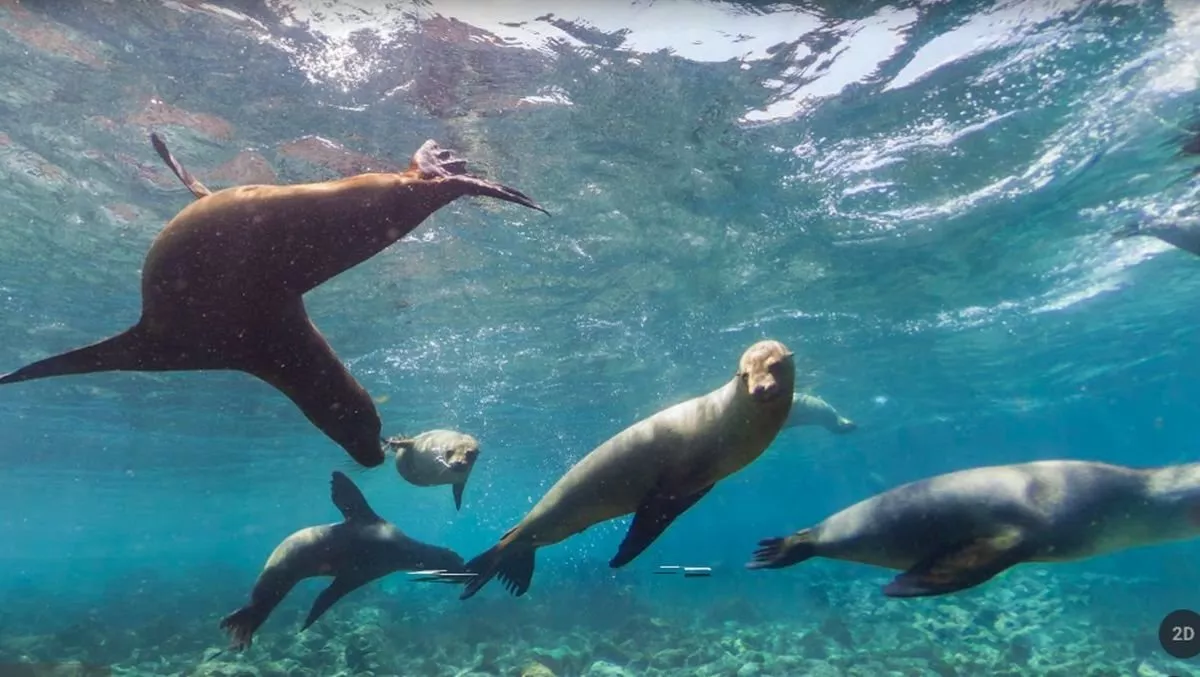 Five ways to use Google Earth to explore the world
Mon, 19th Aug 2019
FYI, this story is more than a year old
Google Earth has a few new nifty features to take users on an exploration of culture, language, nature, weather, and remote locations – and one of those features has roots right here in New Zealand.
Google Earth recently launched a new tour, in which people can learn about Māori culture and listen to te reo Māori, as well as another 50 indigenous cultures across the world.
Tania Haerekiterā Tapueluelu Wolfgramm is a Māori and Tongan educator and activist who recently helped to create a tour on Google Earth where people can listen to te reo.
Here are five ways you can explore the world with Google Earth:
Hear indigenous and endangered languages
How do you greet someone in Tasmanian Aboriginal dialect? Ever heard a traditional chant from Easter Island? Which country is home to the indigenous language S'gaw Karen? Learn more about indigenous cultures with this newly released tour that features phrases and greetings in te reo Māori. You can also tour indigenous homes, including a marae near Gisborne, when you're finished listening.
Dive with underwater sea creatures
If you've always fancied going scuba diving but haven't quite got around to it, dive underwater with Google Earth and swim with the seals of the Galapagos without getting the slightest bit wet.
Tour Africa with David Attenborough
If you're a fan of Planet Earth II and the one and only Sir David Attenborough, you'll be a fan of this Google Earth feature. Learn about the 'big beasts' of Africa by clicking on different pinpointed locations housing narrated clips of lions, elephants, buffalo, leopards and rhinos.
Track current hurricanes and storms
Consider yourself an amateur weatherman or weatherwoman? Use Google Earth to see the past, current and projected path of active tropical storms. Updated every 30 minutes, the function shows the severity of the storm and the most recently updated position is highlighted in an orange circle.
Roll the dice and play destination roulette
Ever noticed the little dice icon on Google Earth's sidebar? Press this and get transported to the farthest flung of places you never knew existed. Explore Amelia Island, Okavango Delta or the Schwedagon Pagoda and ace that next pub quiz with your worldly knowledge.
All of these and more are available on Google Earth, so if you've got a bit of spare time (and curiosity) on your hands, go exploring and learn more about the world we live in. It's a great little tool.