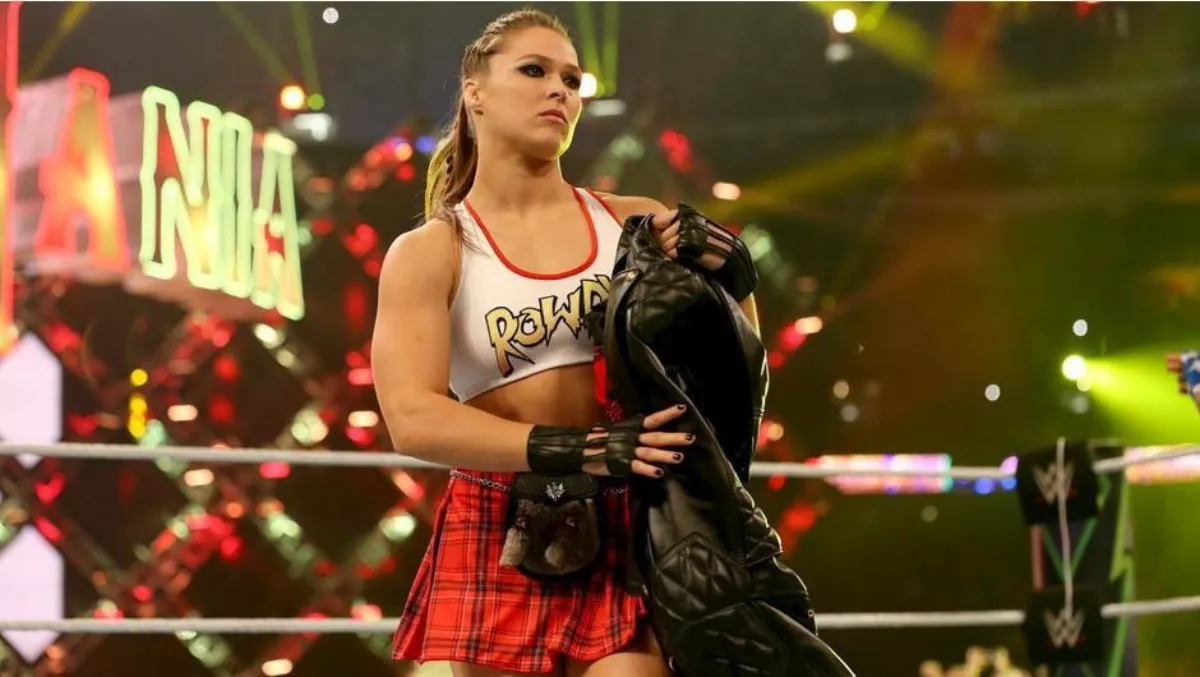 Former UFC star Ronda Rousey is being added to the WWE 2K19 roster
By Damian Seeto,
Tue 10 Jul 2018
FYI, this story is more than a year old
After a successful UFC career, Ronda Rousey retired from MMA to become a professional wrestler. Now gamers can enjoy playing as her in WWE 2K19. 2K Games and WWE has announced that if you pre-order WWE 2K19 before launch, Ronda Rousey will be available for you to play in the game. She is the second pre-order character you can play because Rey Mysterio is another wrestler that is also playable. If you don't pre-order the game, you don't have to worry. 2K Games usually releases pre-order characters as paid DLC a month after launch. Pre-ordering just encourages fans to order the game as early as possible. Ronda Rousey debuted in the WWE earlier this year as she and Kurt Angle faced the team of Triple H and Stephanie McMahon at WrestleMania 34. WWE 2K19 releases on October 9th, 2018 for PC, PS4 and Xbox One.