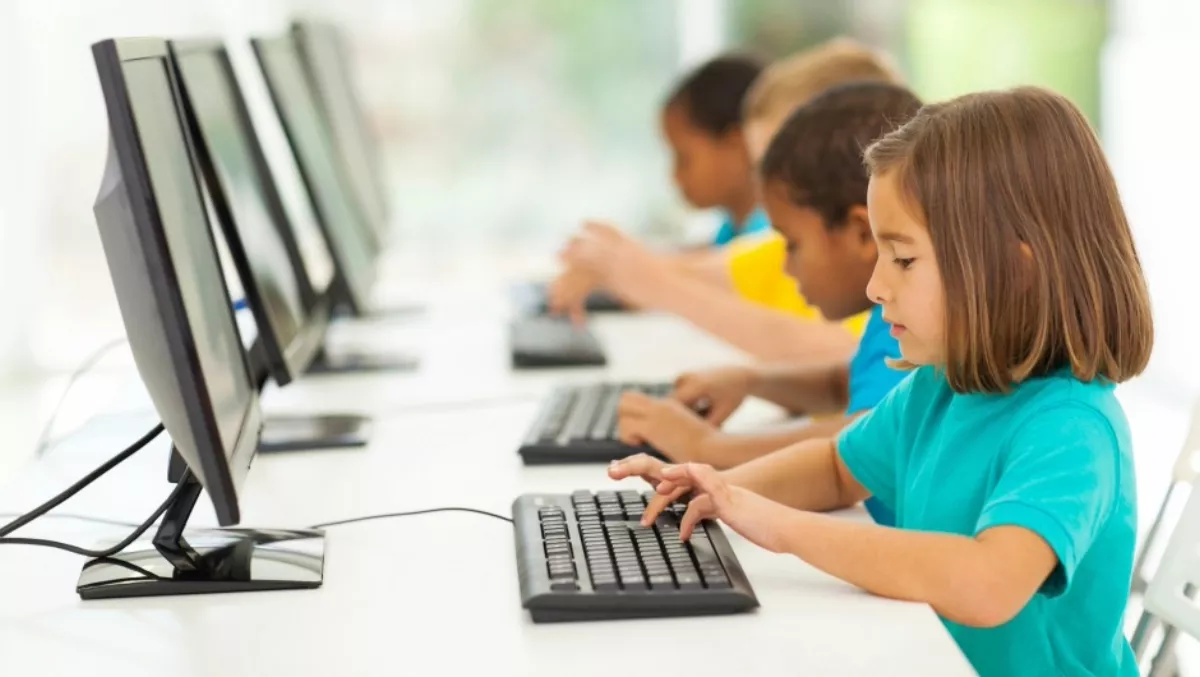 Fortinet: Protecting your students, teachers and staff in the cloud, at your school and online
FYI, this story is more than a year old
It's your responsibility to protect your students, teachers and staff whenever, however and wherever they log onto your school's network. When you started your career in education, you probably didn't anticipate becoming a network security expert, digital communications specialist or a technology advocate. But, in today's switched-on world, you have to be all of those – and more – to deliver a safe and secure learning environment at your school.
Regardless of where your school's network infrastructure is physically housed, it's your responsibility to ensure that it is available to those who need it in a secure manner. "Many schools are taking advantage of 'cloud-based' computing," says Andrew Khan, Fortinet Senior Business Manager at Ingram Micro, New Zealand's largest distributor of Fortinet's cyber-security solutions, "in which your administration's records and applications are hosted by a third-party provider. Similarly, many of your educational resources have been developed centrally and are available on-line. This approach is popular because most of the support tasks are handled by trained experts, costs are clearly delineated at the outset and you have a service level agreement (SLA) that guarantees access and availability.
The cloud is secure – it's everything else is risky
But that very access and availability represents a risk that has to be addressed. "You have to assume that data and applications hosted in the cloud are secure," says Khan. "Most reputable data centers take their responsibilities very seriously and spare no expense in securing their infrastructure. It's the pathway between the end-users (students, teachers and staff) and the data center that can cause problems. And, increasingly, it's the proliferation of individual devices – desktop PCs and terminals, laptops and smartphones – that are adding an element of risk into your school's network.
"Without getting into the details of protecting your network infrastructure - this is best undertaken by the experts – there are a number of initiatives you can take to protect your network users," continues Khan. "Firstly you need to ensure that any device that can connect to the network has adequate security installed on it. This includes any student or staff mobile devices and your school's laptops and PCs. Similarly you need a strong access policy that explicitly details what constitutes acceptable network use. And then you need to ensure that everyone – including students and their families, staff and teachers – knows what they should and shouldn't do. All too often it is human error that causes network outages.
Security policy enforcement – a necessary measure
But you can't expect everyone to follow the rules to the letter all the time. "All it takes is one mis-step to bring an otherwise secure system down," says Khan. "So you need to back up your policy with a fail-safe mechanism that catches any unauthorised activity before it causes any problems. This is where your end-point security – on devices mobile and fixed – is invaluable. Fortinet's client-side security provides that extra protection that ensures that any unauthorised activity – including hacking, dodgy websites or malware - will set off alarms and trigger automated responses.
Your vocation is education. But your duties include cyber-security. You can't – and shouldn't – avoid taking responsibility for your student's online safety. The tools are there. It's just a case of doing your homework and making the right decisions.
For further information, please contact: Hugo Hutchinson, Business Development Manager Email: hugo.hutchinson@ingrammicro.com Mobile :021 245 8276
Marc Brunzel, Business Development Manager Email: marc.brunzel@ingrammicro.com Mobile: 021 241 6946
Andrew Khan, Senior Business Manager Email: andrew.khan@ingrammicro.com Mobile : 021 819 793