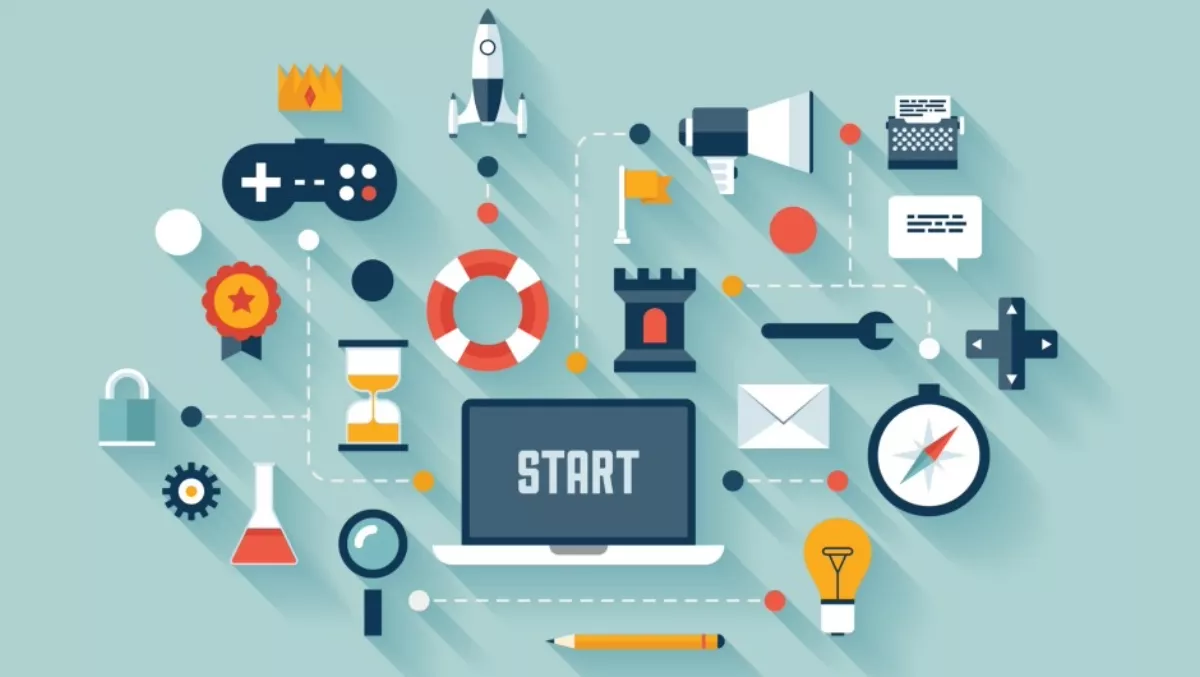 Fortinet's secure networks improve visibility and simplify management
FYI, this story is more than a year old
As a senior school administrator, it's your responsibility to ensure that your students, teachers and staff all have the safe, secure and fast access to today's rich on-line educational and support resources. You don't necessarily have to know all the details. But you need to deliver the desired outcomes. It's your job.
"Technology is an enabler," says Andrew Khan, Fortinet senior business manager at Ingram Micro, New Zealand's largest distributor of Fortinet's cyber-security solutions. "But to get the most out of your ICT investments, you need a high-level overview of exactly what you have, how it is used and what it is costing. Running a modern school is a complex undertaking, and like any other enterprise, prudent management techniques are essential for smooth, cost-effective operations. Quantifying your ICT costs and benefits is a key component for ensuring that you are getting the maximum value on your investment.
Visibility, transparency and compliance Metrics make the world go round. If you have accurate, accessible and comprehensive data, you can make better decisions. Good information allows you to measure performance, identify deficiencies and predict future behaviour. Management reports revolve around targets and performance.
But do you have the same level of detail at your fingertips about your ICT assets as you do with staff salaries, student performances and funding initiatives? Fortinet's network security solutions, in addition to securing your network, also provide you with a wealth of easily accessible metrics to give you valuable insights into your network's cost-effectiveness.
"Whether you maintain your ICT infrastructure in-house, outsource it to the cloud or a mixture of the two," continues Khan, "the key metrics are the same…you pay x per month, there is so much traffic, there are so many individual sessions, there are the most-used application services and more. Ideally you want to be able to see all of these statistics, in near real time, on a dashboard that you can query. Visibility into your network is an absolute must for any sort of management oversight responsibilities.
Visibility fosters transparency. "You have a Board, a management team and stakeholders," says Khan. "They ask difficult questions and demand straight answers. Many people don't fully understand ICT and need reassurances how important it is for successful outcomes. By providing full disclosure on network operations – transparency – you can quantify the level of reliance your school has in respect to ICT. If, that is, you have access to the right data.
Single-pane-of glass management Network visibility is by no means a unique attribute of Fortinet. But Fortinet is one of the few vendors to provide advanced security solutions tightly integrated with 'single-pane-of-glass' network management. "You don't need to monitor network performance all the time," concludes Khan. "But you do need access to the facts when you need to know. Fortinet's network management dashboards are easy to create and even easier to use. You don't need to be a tech expert. But you do need to be a management expert. With the right data – available in real-time and in a format you can use – you can quantify the value of your ICT spend. And once you have the benchmarks, there is always room for improvement.
For further information, please contact: Hugo Hutchinson, Business Development Manager Email: hugo.hutchinson@ingrammicro.com Mobile: 021 245 8276
Marc Brunzel, Business Development Manager Email: marc.brunzel@ingrammicro.com Mobile: 021 241 6946
Andrew Khan, Senior Business Manager Email: andrew.khan@ingrammicro.com Mobile: 021 819 793