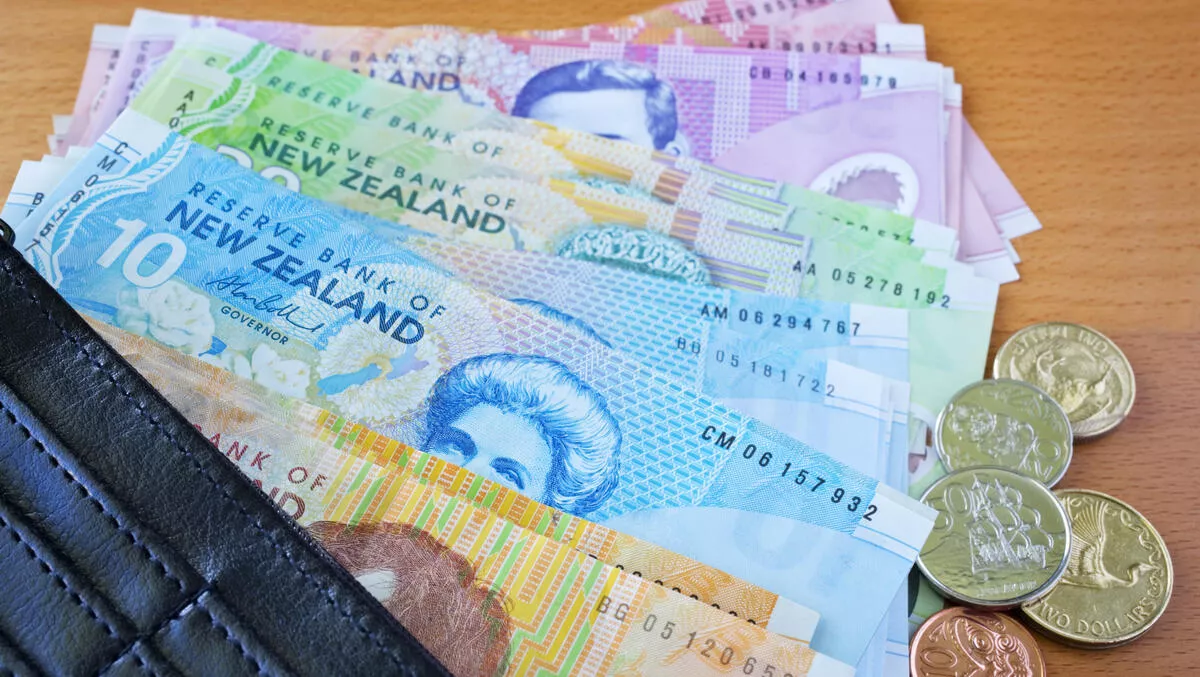 Fraud Awareness Week: Spread the word, because we're all targets now
FYI, this story is more than a year old
This week has been 2016 International Fraud Awareness Week, and now more than ever we can't just sit back and think that it won't happen to us. It probably will affect us - or somebody we know - at some point in our lives.
The 2016 International Fraud Awareness week has some very simple messages - but it requires us as consumers, as businesspeople, as residents trying to make our way - that we don't fall victim to fraud.
The Ministry of Business, Innovation and Employment, Commerce Commission, Commission for Financial Capability, Department of Internal Affairs, Department of Prime Minister and Cabinet, Financial Markets Authority, NetSafe, New Zealand Police and the Serious Fraud Office have all put their name behind this year's local awareness campaign.
A recent Colmar Brunton study has found that two thirds of respondents have received suspicious emails, and one in 20 have been fooled. But it's not just happening on the wild, wild web. Phone scams, both text and on old-fashioned landlines - are still doing the rounds.
This week I had to investigate a situation in which a relative almost got suckered in by a phone scam. The scam claimed that somebody had taken $700 from her account. The money was sent to person X in Australia - or so they said. Therefore, said relative must open an online banking account and call a certain number.
But the real clincher? The relative wasn't allowed to tell their actual bank what had happened, because banks 'only deal with money, not hacking. They can't help you'. This is all according to the scammers on the phone. After sussing out the story and reassuring her that it really was a scam, I couldn't help but think of the uncanny timing. Clearly the scammers weren't aware that it's Fraud Awareness Week.
Another person I know actually did fall for an investment scam - and they lost a LOT of money. This scam involved cold calling and selling SpaceX 'shares' that were set to deliver a huge profit in a very small amount of time, because look at all the great things SpaceX is doing. Their shares, which were so exclusive that they were apparently delegated before an IPO, have to be profitable, right? Well, no.
According to the neat little quiz on the Consumer Protection website, selling financial products via cold calling is illegal. But people still fall for it. And the financial brokers and the fakers selling 'investment advice' gets even bigger. When financial brokers look and act so genuine, how do our most vulnerable check the credentials? Is the allure of financial gain - in any form - too much to resist?
With the power of the internet at our fingertips, how many people would know to check the Financial Markets Authority Scamwatch, NetSafe or government websites on scams? If a family member was contacted about a 'secret' investment opportunity by someone they didn't know, how likely are they to believe it's legitimate? How do they make sure it is, or isn't?
Herein lies the power of awareness campaigns such as Fraud Awareness Week. Even I have been sucked into buying items online - in particular, something that seemed too good to be true. Turns out it was an item that didn't exist. These kinds of fraud cases are much more difficult to detect. This is where genuine online feedback and ratings really count, to filter out the legitimate sales from the fraud.
So when you look at the reality of scams and fraud in all its forms - phone scams, text scams, mail scams, spam, ransomware, phishing, and the cunning techniques people will go to in order to deceive us - you have to wonder how we make sense of it all.
Do we have time to research all this information ourselves? Probably not, but the onus is on us to stay educated and to educate others around us, particularly the elderly. You can lead a horse to water, as they says, but it's up to the horse to drink.
Top tips from the Financial Markets Authority and Scamwatch:
Investment scams: If you're contacted about an investment opportunity by someone you don't know and promised very high returns with little risk, these promises are nearly always too good to be true.
If you're asked to keep the investment a secret - alarm bells should definitely start ringing, because it means that scammers don't want authorities to know about it.
Email and phishing scams: Legitimate businesses will never ask you to give out your passwords. Some phishing emails will look genuine - don't be fooled. Don't open unexpected attachments. Don't make payments based solely on an emailed request.
Emails with urgent subject lines such as "account suspended" and "unauthorised login attempt" are more suspicious.
Fake tax refund scams: Many scams use the fear of being on the wrong side of the tracks with the IRD. They demand urgent payment.
The IRD will never call or email asking for login details or for them to be entered on any third party websites. Communication is only through mail to their registered postal address, or through myIR.
The Consumer Protection website has a fantastic collection of tools, resources and quizzes that can help you and people you know become educated. The fight against fraud doesn't just include you, it's on all of us to ensure that we stay ahead of those nasty scammers.
Related stories
Top stories