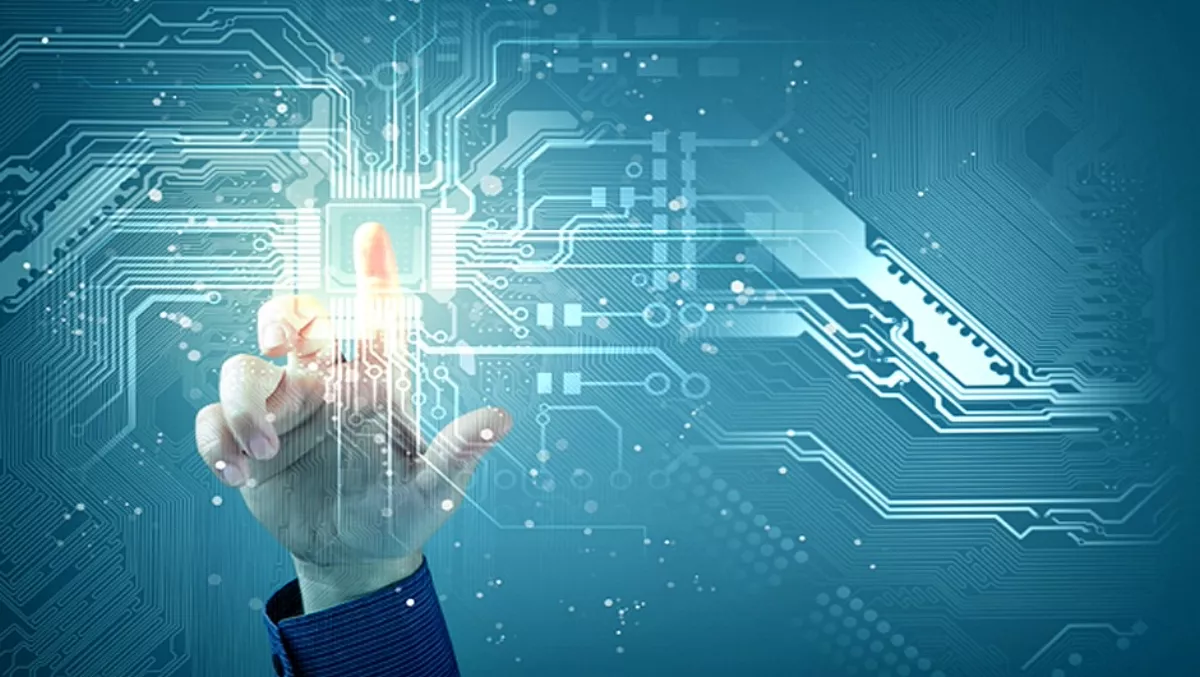 Frost & Sullivan applauds VMware for education technology solutions
FYI, this story is more than a year old
Frost - Sullivan has recognised VMware for its innovative education technology solutions - namely the AirWatch teacher tools and Workspace Suite for digital learning.
As schools continue to supplement learning with technology, there is a rising need for seamless integration between IT and teachers, Frost - Sullivan says.
AirWatch, acquired by VMware in 2014, responded to this challenge with the VMware AirWatch Teacher Tools, comprising VMware AirWatch Teach for teachers and VMware AirWatch Learn for students. This solution offers teachers and administrators complete control over the devices designated for their classrooms through a single platform.
"VMware AirWatch improved upon its earlier versions of the AirWatch Teacher Tools by focusing on the rise of mobility solutions and the bring-your-own-device trend," says Brent Iadarola, Frost - Sullivan vice president.
"Having enhanced its offerings, AirWatch integrates technology and learning seamlessly for [secondary and intermediate schools] and higher education institutions," he says.
AirWatch Teach gives teachers control over the websites that students use by blacklisting or whitelisting them. The ability to 'lock' a student in a certain application or programme eliminates distractions inherent in a less secure technology vehicle. Furthermore, the 'All Eyes Up Front' feature will direct students' attention to the teacher by disabling all devices.
AirWatch Teach also aids digital content distribution at any time from the teacher and allows monitoring of all device metrics, including battery information and passcode clearing, Frost - Sullivan says.
Meanwhile, AirWatch Learn facilitates collaboration between teachers and students. Students can customise application profiles and themes, saved to their own personal preferences.
Frost - Sullivan says this is feature is advantageous in a classroom that has multiple users for a single device. Students relying on just one device for all classes can view all classes and search for the shared content by class.
Universities and other higher education institutions require a more complicated digital learning strategy, as students use a variety of devices; however, this variation limits access to certain programmes and applications. Additionally, universities may spend significantly on siloed software systems that address just one department, class, or subject, according to Frost - Sullivan.
AirWatch's mobile capabilities integrated with VMware Workspace Suite resolve these challenges, as VMware Workspace Suite eliminates IT administrators' need to configure, update, and customise each device.
VMware Workspace Suite is deployed in the cloud, on-premises, or using hybrid servers that enable the configuration of all applications and desktops through connected consoles managed by the institution's IT administration.
AirWatch and VMware technologies combined present each device with the option of customisation, from desktop to applications. VMware Identity Manager protects each student's workspace, and with VMware Horizon 6 Enterprise Edition, students can access files with prior authorisation for any class or study they need, regardless of the age of their preferred device.
"Through strategic and complementary partnerships with big companies such as Apple, Blackboard, Samsung, and Xirrus, AirWatch is positioned to develop the next generation of mobile education solutions.
"As its product line reduces the reliance on the IT departments in schools and its mobile learning solutions bridge the gap between learning and technology, VMware AirWatch is fully deserving of the [...] award," says Iadarola.
Each year, Frost - Sullivan presents this award to the company that has developed a product with innovative features and functionality, gaining rapid acceptance in the market. The award recognises the quality of the solution and the customer value enhancements it enables.