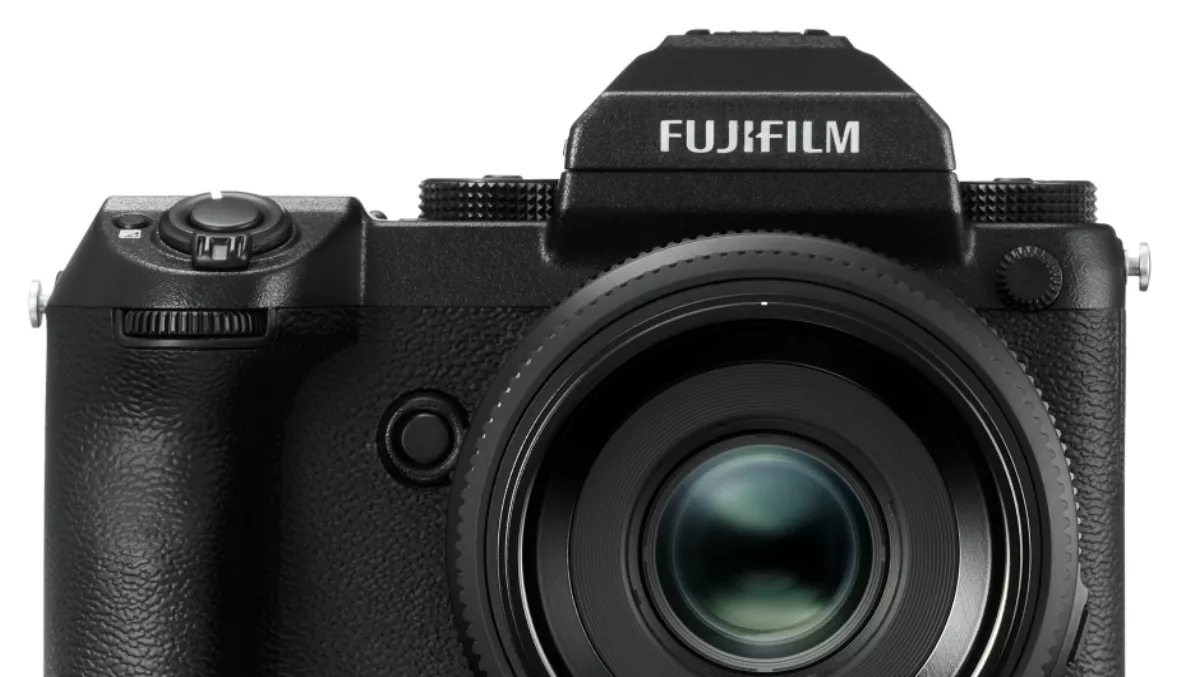 Fujifilm's latest camera packs a new image Sensor - it's a whopper!
FYI, this story is more than a year old
Fujifilm has announced the 50s GFX camera system. The first camera out of the gates packs a maa-hooosive 51.4MP CMOS sensor. The GFX is mirrorless, which should add a small measure of portability.
The image sensor is big. In fact, Fujifilm say it is 70 percent larger than 35mm film. This also makes it much larger than sensors used in many DSLR's.
The GFX 50S is no shrinking violet either, it weighs in at a hefty 800 grams. According to Fujifilm's bumpf, it'll come with a detachable viewfinder. This should be swappable with a rotating viewfinder intended for video shooting. Its rear mounted display also tilts up or down.
Fujifilm say its huge sensor will deliver superior sharpness. The whopping sensor can switch aspect ratios including its default 4:3, 3:2, 1:1, 4:5, 6:7 and 6:17. The new camera uses what Fujifilm call the "X-Processor Pro" imaging processor. This new silicon is expected to drive more accurate color and tone rendering.
Along with a new camera, Fujifilm also introduced the FUJINON GF lens mount range. Starting with the GF63mm f/2.8 lens (which launches in early 2017), the GFX 50s will also have two other lenses: a 32-64mm F4 and the GF120mm F4 Macro. More are expected in mid 2017.
Given the main competition for the GFX 50s from Hasslebad, the GFX 50s isn't expected to be cheap and is aimed at professional photographers.