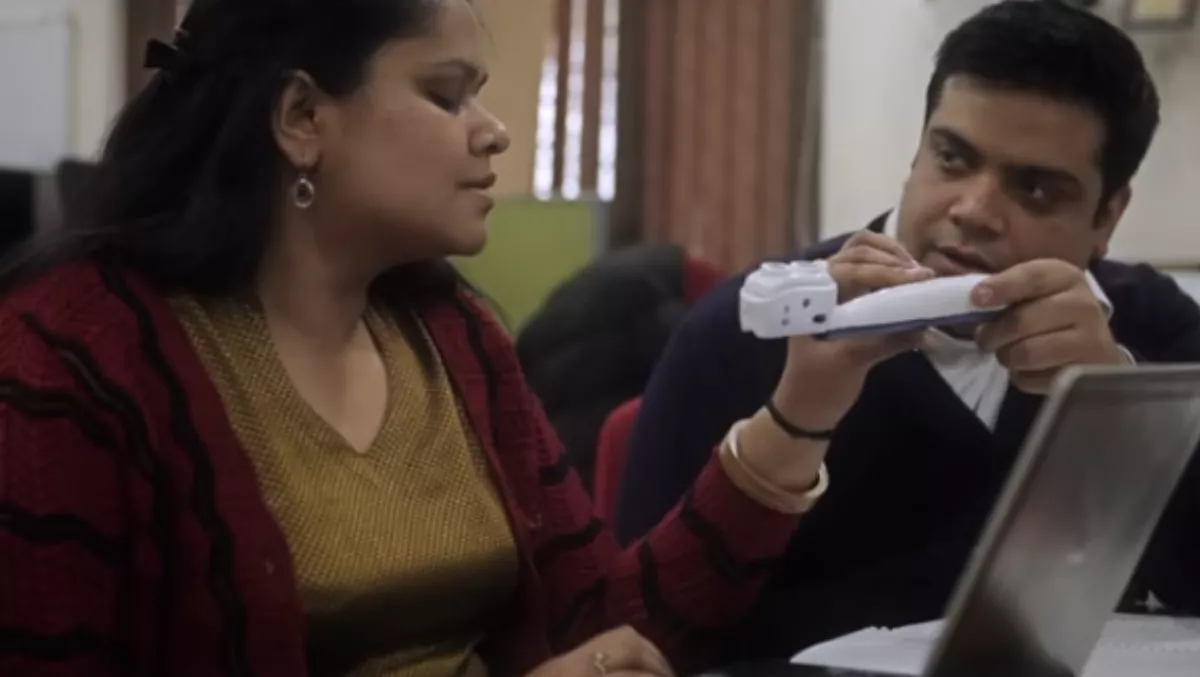 The new sensor device that allows the visually impaired to detect objects from over three metres away
By Jacques-Pierre (JP) Dumas,
Tue 20 Jun 2017
FYI, this story is more than a year old
The SmartCane is an electronic travel aid that that seeks to improve the lives of the visually impaired, granting them increased mobility and freedom.
The device is designed to help individuals overcome the limitations of the traditional cane by giving its users increased spacial awareness.
The sensor easily fits onto a compatible white cane.
It can detect obstacles that are above the knee which would traditionally pose a threat to individuals using a regular cane.
The SmartCane detects the presence or the absence of objects within a three metre radius.
It achieves this by using ultrasonic ranging to detect objects within its path, then conveys this information to the user through tactile output in the form of vibration patterns.
This device allows the visually impaired to easily navigate obstacles from a safe distance, in turn this allows users to feel more confident when they are travelling alone.
It was originally designed and developed at IIT Delhi and is now being distributed by Assistech.
The device's popularity has also skyrocketed in South Africa, the device being available through SA's disability management services.
The SmartCane is yet to make its way to New Zealand, however.
SmartCane feature overview
Adjustable detection range.
Sensors that can detect a three centimetre pipe from over three metres away.
Distinctive vibration patterns.
Adjustable sensor mechanism that allows the device to be used by people of different heights.
Ten hour rechargeable battery.
Can easily be attached to a compatible white cane.
Detects fast moving objects, which is especially useful for detecting cars.
Simple and distinguishable beeps that convey the battery charge status.
The SmartCane is a promising tool for the visually impaired and even though it's still under a continued development cycle it offers users mobility and ease of access, which in turn can give those users peace of mind.
The device is intended for world wide release and soon consumers across the globe will be able to benefit from it.