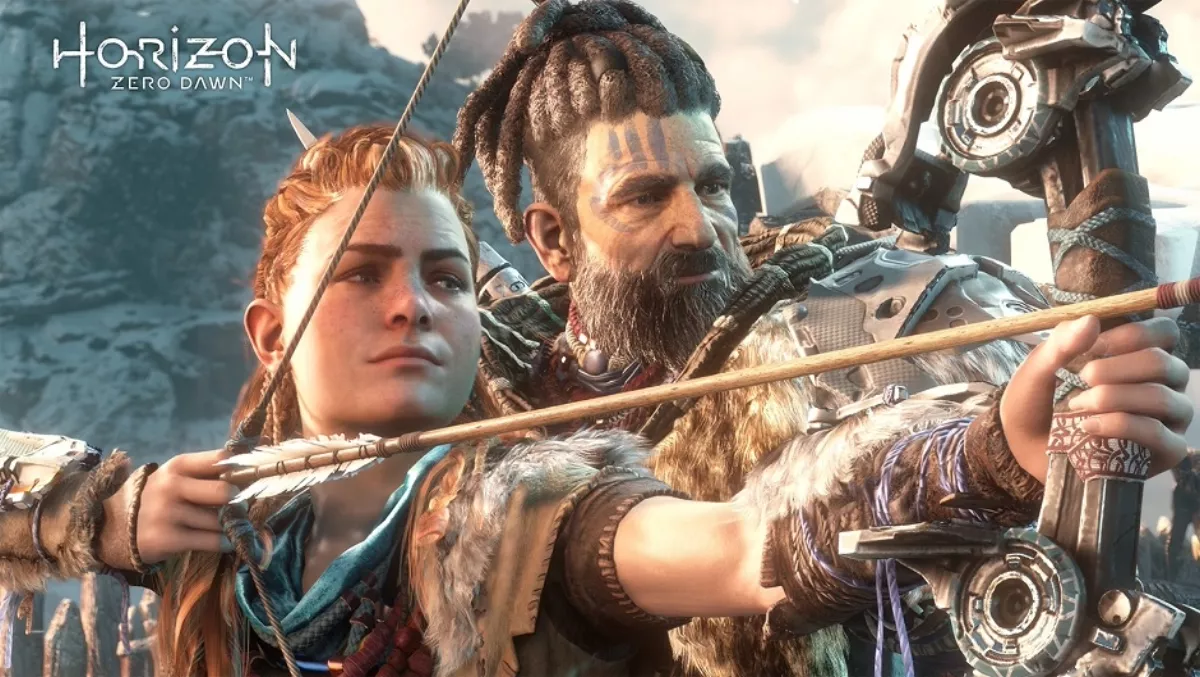 FutureFive NZ's top five video games released in the year of 2017
FYI, this story is more than a year old
2017 has been both a good year and bad year for video games. The beginning of the year started off well, but the latter end was ruined by loot box controversies.
That being said, 2017 managed to bring us a year full of great single player and multiplayer experiences. Bear in mind, this list only features games of consoles I own such as the PS4 Pro, Xbox One X and Wii U.
It's also worth mentioning this is my own personal list so obviously opinions will differ. Without further ado, here are my top five games of 2017.
Honourable Mention: Crash Bandicoot N. Sane Trilogy is only an honourable mention because it's a remake of older games released in the '90s. However, it's by far my favourite remake of all time. I managed to get Platinum trophies for the entire trilogy and had several hours of fun getting through it all.
5) Fortnite: I'm usually a person that does not like playing online multiplayer video games, but Fornite is an exception. It's the most fun online game I have played in many years.
I understand PUBG popularised the Battle Royal genre, but in my opinion Fortnite's offering is more superior. This is because the game has a faster pace and the graphics are much better too.
I've played over 24 hours of Battle Royale mode already and can usually be in the top 10 in Solo matches each time I play. Not to mention building ramps, forts and stuff like that make matches very unpredictable.
The best part about the game is that the Battle Royale mode is free to play for players on PC, PS4 and Xbox One. More content is expected to be added for free in 2018!
4) Cuphead: This is by far the best Xbox One/PC exclusive released in 2017. The gameplay and visuals are unlike any other title you have seen in the past ten years or more.
The 1920s style animation is just a joy to watch as it feels like you are playing a legit cartoon. Old school fans of Disney cartoons might even think Cuphead was an actual show at the time.
The gameplay is also very fun as you face lots of cool bosses and some run and gun levels. Things get even more chaotic when you team up with a friend for some co-op action.
Casual gamers might feel that the game is very hard, but if you keep at it you can finally finish the game. Hopefully a sequel gets made in the future.
3) The Legend of Zelda: Breath of the Wild: Unfortunately I don't own a Switch yet (my colleague Darren Price does) but I still managed to play this game on the Wii U. Even on the Wii U, this game looks and plays awesomely.
One of the best things about the game is that it's not very linear. The land of Hyrule is fully explorable and you don't need to follow a specific path to complete the game.
If you are courageous enough, you can even face Ganon at the beginning if you really want to. Aside from the main quests, lots of other side quests are available for you too.
The only reason this game is not higher on the list is because I preferred the stories of the top two games instead. I've played every 3D Zelda game to date and it's getting a little tiring facing Ganon all of the time...
2) Persona 5: I've never played a Persona game in my entire life, until I picked up Persona 5 in 2017. I now want to go back in time to tell my younger self to have discovered this great series much earlier in my life.
Persona 5 has one of the best storylines of any video game I have played in many years. It's kind of similar to Inception, although there is more than one person that you can travel inside their own mind.
The game is also one of the longest games released in 2017. The main story took me over 90 hours to complete. It's totally worth playing if you have some free time over the Christmas and New Year's break.
The 2D cel-shaded graphics and groovy sounding soundtrack are also notable highlights that make this game great. This is a must play if you love JRPGs.
1) Horizon Zero Dawn: I gave this game a perfect review earlier this year and I stand by that score. Horizon Zero Dawn is easily the best PS4 game I have ever played and features the best video game storyline I have experienced since the PS3's Heavy Rain.
The mystery you have to uncover in this game reminds me a lot about the old Planet of the Apes movies. It's quite cool discovering why the Earth in this game is now ravaged by deadly robotic animals.
The game is also a technical marvel because it manages to have the best graphics ever on the PS4/PS4 Pro console. This is quite an achievement considering it's a huge open world style video game.
Even the game's The Frozen Wildlands DLC gave me chills (pardon the pun). I cannot wait for Guerrilla Games to release the sequel sometime in the next few years.
Related stories
Top stories