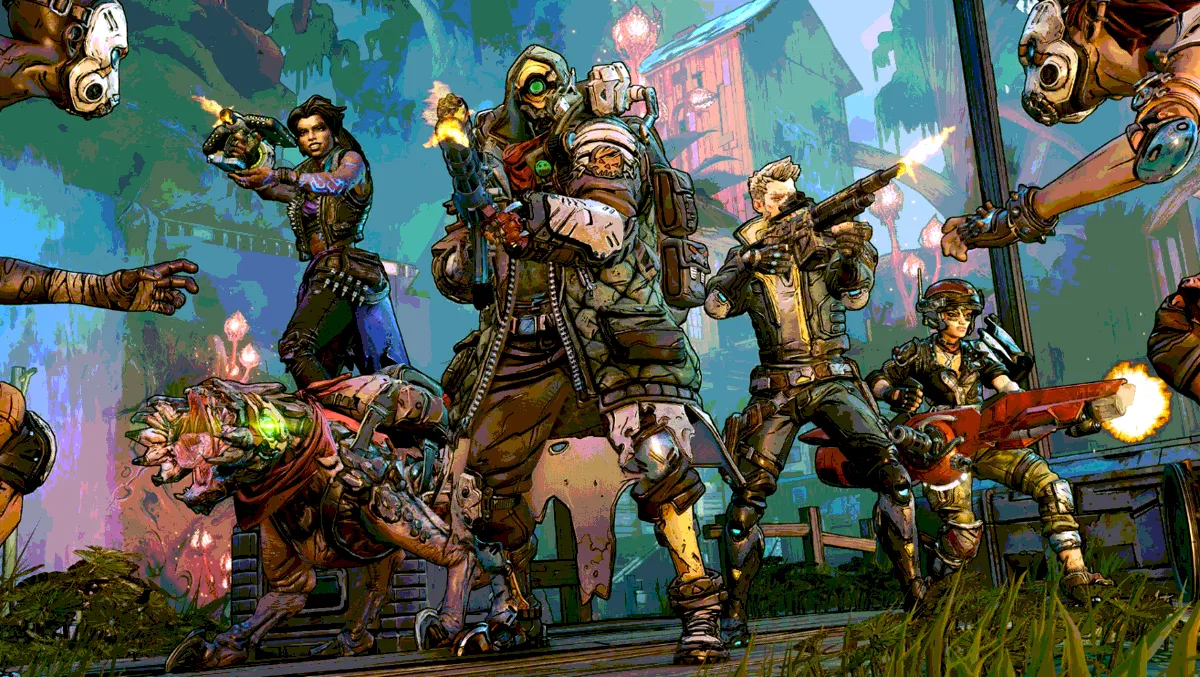 Game review: Borderlands 3 is bulletloads of murder and mayhem
Fri, 4th Oct 2019
FYI, this story is more than a year old
Borderlands 3has only been out in the world for three weeks and already it's smashing records. 2K Games proudly declared that Borderlands 3 was the fastest-selling title in 2K history, with more than 5 million units sold in its first three days. The game was also most-watched on Twitch on its launch day.
It's for good reason, because Gearbox Software has made sure that Borderlands 3 is pure, unadulterated shoot-em-up fun for heavy and casual gamers alike.
You are taken to Pandora, Sanctuary, Nekrotafeyo and other locations to defeat the Calypso Twins and hundreds of enemies along the way.
We'll skip the story points for this review and take a slightly different approach: Thoughts from a serious gamer (my co-op partner) and thoughts from the casual gamer (me). We're now on our second playthrough, which is where the fun really starts.
Gordon the serious gamer – Character of choice: Amara the Siren
If you've played Borderlands 2, this game should be familiar as a followup. Gameplay is similar, but everything is modified and updated. It looks good, it feels good, and it doesn't feel quite as clunky as the original Borderlands did. You could quite easily follow the story and basic activities if you haven't played the other games, but it brings a lot more if you know the rest of the backstory for every character.
The game starts out with a basic tutorial. Unlike some other games that try too hard to teach you the basics, this one didn't feel like it was too forced.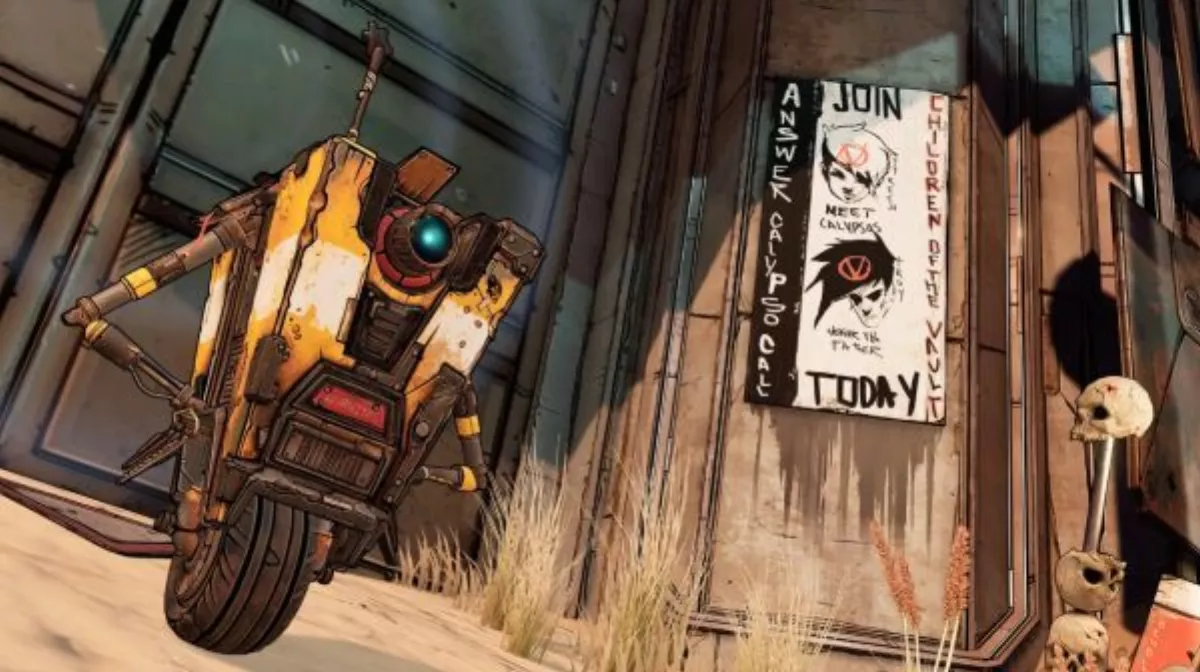 The climbing mechanics are also a great addition. You can now climb as part of the game rather than as a side activity.
The rewards seem to be spaced out fairly well, especially since we were playing before the first patch.
The side missions that we've discovered so far were a lot of fun (and bullets). They're more humorous than the story missions, which is the way the game is designed. We make special mention of a gamified version of Penn - Teller… but we won't spoil it.
There are more customisations for character heads, colours, cars and weapons. These have brought more visual elements to the game. I like being able to add things that are more than the stock standard.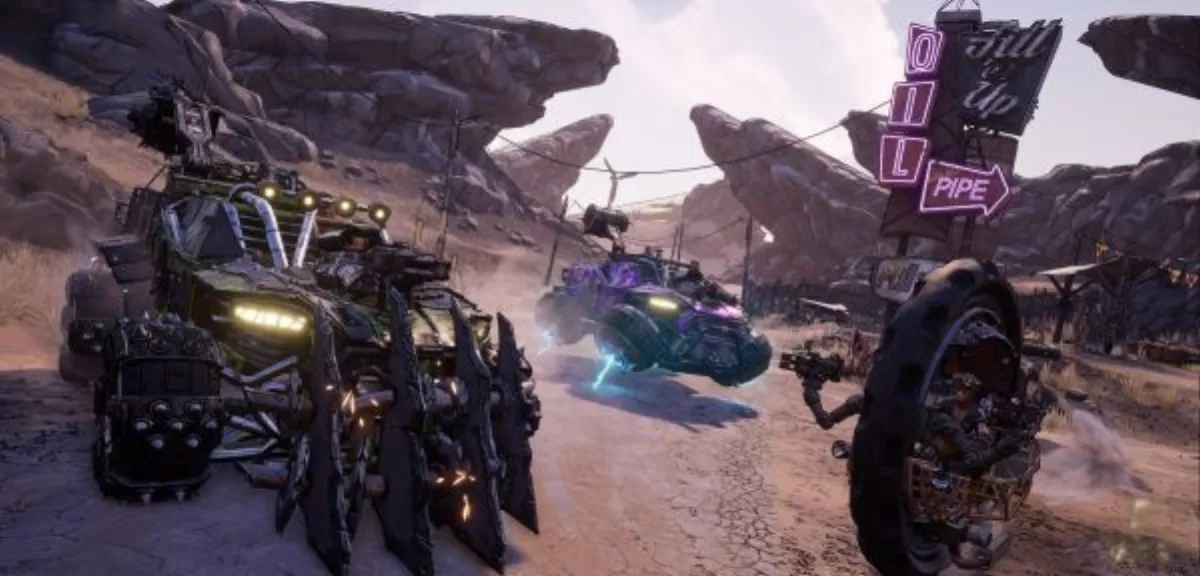 I love the finer details about the actions and animations. If you throw a grenade at a skag, there's a good chance it will catch the grenade and run at you with it. Skags aren't just inconveniences; now they are super dangerous. Some of the psychos will bat away grenades. It all adds something more to the world.
There a few issues in the user interface (UI). It works a lot better on PC now than ever before, because when Borderlands 1 first came out it was originally designed for console.
There are still a few bugs and gameplay elements that aren't obvious, for example that you can teleport wherever you want, whenever you want. You can't change the missions in the map to see where to go.
Sometimes the sound is out of sync (Sara and I play in the same room so I can hear what's going on in her game as well as my own); sometimes if you find an echo and then walk through a doorway to set off the next storyline, one is inevitably cut off and you lose part of the story.
Rating: 10/10 – It's an awesome game. It could be improved, but no game is perfect. I can't wait for the DLC content!
Sara the casual gamer – Character of choice: Fl4K the Beastmaster
If there's one thing you can't fear in the Borderlands series, it's death. Your activities take you across planets and so far as finding a pair of underpants, to finding Echo devices that round out the story, to Typhon chests, and even spines. You find things, you kill things. Then you kill more things.
This game looks more 3D and more visually appealing than any other, although it keeps its trademark art style. Of course, this is at the expense of systems with inferior graphics cards, but that's pretty much the Moore's Law of modern games.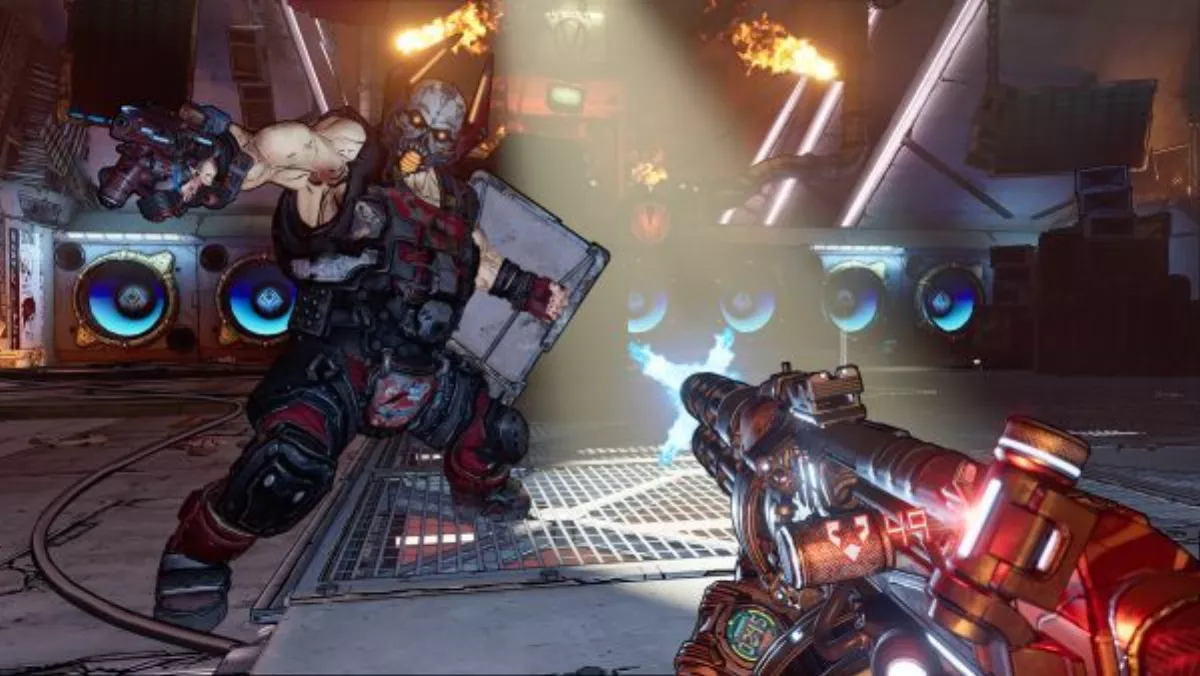 For review purposes, we tried getting through story missions with very few side missions, only to find out that we were far too under-levelled to deal with the story bosses. Side missions are essential to level progress; so, if you're pressed for time you need to tackle a few of the side missions to keep levelling up and allocating skill points properly.
Borderlands 3 promised a billion guns; many of which can serve a purpose for a couple of levels before you need to upgrade. Some guns are almost useless; some guns have alternate firing modes; plenty have elemental damage (including a radiation feature); some guns will overheat so the character has to spray them to cool them down; other weapons will talk. There are plenty more weapons that we haven't discovered yet.
It's interesting that you can toggle gore settings to censored or uncensored – which, I think, says something about how chaotic the fights can be.
I enjoyed the Anointed characters that can change size at will, and as discussed above there's more variety in the enemies, like female psychos, bandits and still plenty of badasses.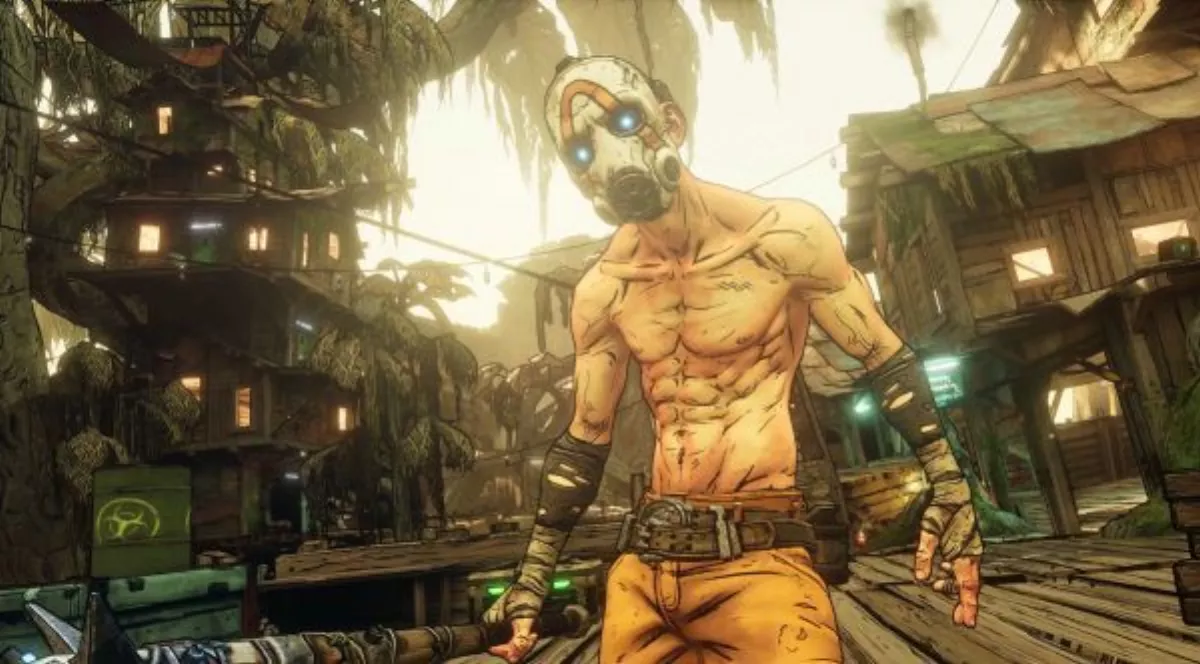 The main characters are reasonably fleshed out – Claptrap is as annoying as ever and Lilith steals the show. The Calypso twins seem like self-entitled brats, but that's the intent.
We found it a bit disturbing that the a previously virtual hologram of Lilith now has a face that is modelled on a real human. I understand the intent, but it doesn't really match the entire feel of the game. Kill the 'realism' please – at least for now.
Almost every review highlights the fact that this is more of the same, but with a few differences. There's absolutely no shame in admitting it because this game is so much fun.
Rating: 9/10 – It's an awesome addition to the Borderlands franchise but despite the eventual release of new DLC, apparently there will be no more new playable characters.
And if you made it this far through the review, keep a look out for these Borderlands 10th birthday goodies over the next few weeks…