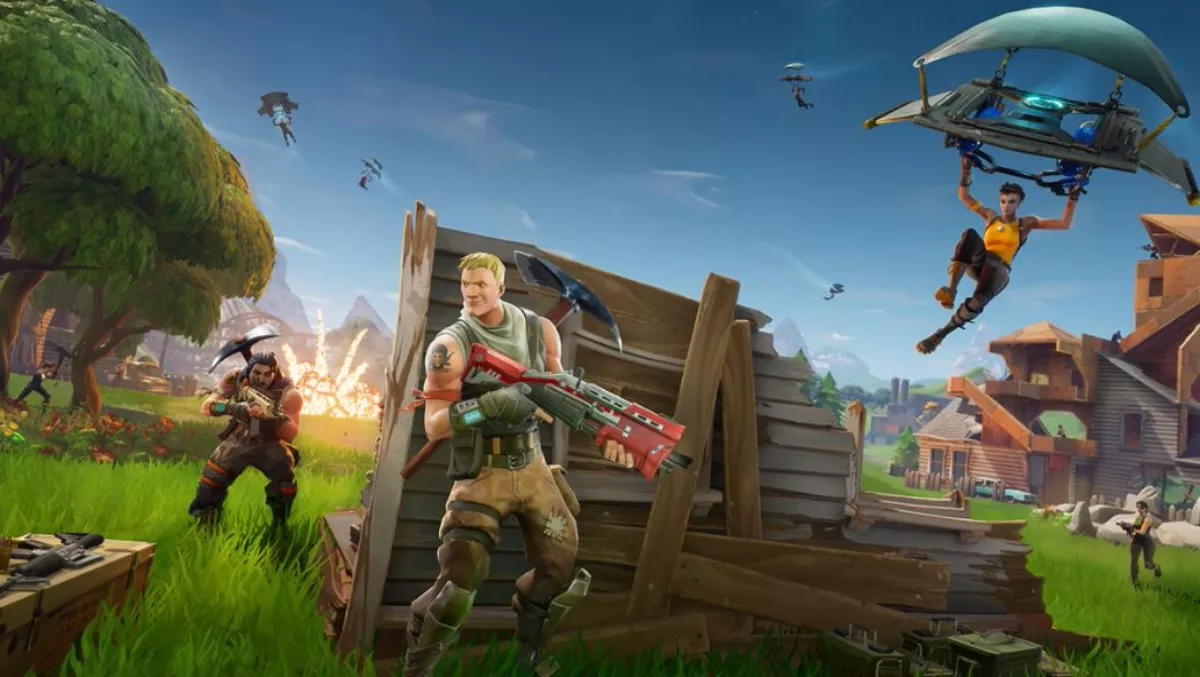 Game review: Fortnite Battle Royale costs nothing and gives everything
By Jacques-Pierre (JP) Dumas,
Fri 12 Jan 2018
FYI, this story is more than a year old
I'm going to start this review off by saying that I am very bad at third person shooter games.
Fortnite Battle Royale, however, is not an average shooter, it has playstyle options and I like that!
At first glance, the game looks like a low budget imitation of PUBG, however, as soon as you get into your first match you'll realize that it offers so much more than meets the eye.
Straight off the bat, I was blown away by the creative art style, the game felt like an 80's cartoon packed with the same kind of visual spectacle I've come to love from those programs.
From the moment you drop out of the 'Battle Bus,' the action is on as you skydive down on to a large island filled with loot end enemy players.
Now I've found that there are two types of players, the hunters and the cockroaches.
The hunters are all about playing the game hard and fast and they are often the first players to hit the ground, however, only about one in five of those players survive the first three minutes of the game.
That being said those who do live are often very well equipped.
The cockroaches take their time to decide where to land and thrive on finding the best hiding spots and avoiding trouble at all costs, this, of course, is my play style of choice.
On average the cockroaches outlive at least 60% of the other players but when it comes to end game often find themselves with the worst weapons.
These two play styles do balance up fairly well and it leads to some pretty intense moments.
I remember once within the final three minutes of the game eight players remained and I was hiding in a bush.
Players were running around me and jumping over me while I stayed sitting as quiet as mouse.
The tactic worked for a time that was until another player used my bush as cover and a rocket swiftly snuffed my dreams of 1st place.
It's moments like these that make this game exciting.
Not to mention that there is a pretty solid (if not a bit simplistic) building system.
This means that during the endgame players often build complex structures to fend off other teams.
This building system also helps players to scale the land and often escape other players.
Overall Fortnite Battle Royale is a great experience, however, to get the most out of it I would recommend rounding up some friends to play with as this amplifies the fun by 10.
Fortnite Battle Royale is currently in open Beta and is free to play, so really there is no reason to not give this game a shot.