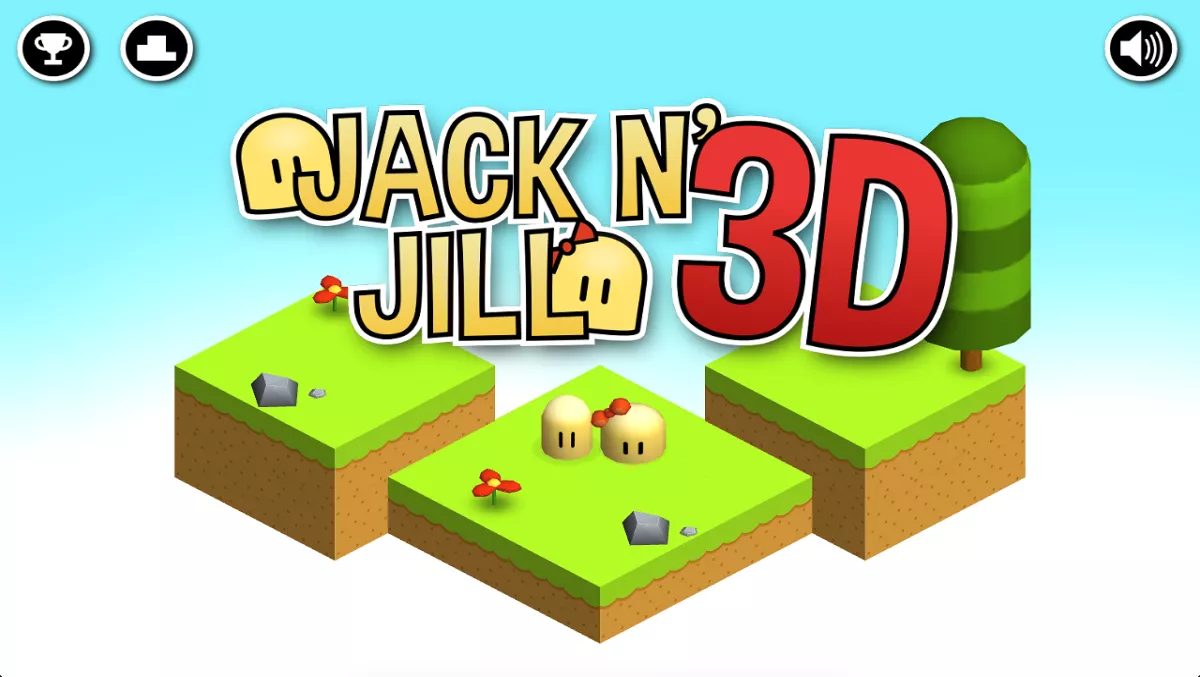 Game review: Jack N' Jill 3D - a great little time waster
FYI, this story is more than a year old
Jack N' Jill 3D is cute, simply-designed and it's darn addictive. For someone who doesn't spend a whole lot of time playing games, I found myself spending way too long and having way too much fun with this one. Where did the hours go? I have no idea!
This one-button platformer features simple graphics in vibrantly cute colour and is the perfect little time waster.
The premise is simple: Your tiny little character is Jack, and you must find your way back to your beloved Jill whatever it takes!
You're taken through mazes, collecting coins as you go and avoiding obstacles as you journey through the game's 20 levels in three different worlds.
You can use the coins you collect to buy cute outfits (I loved the kitty costume) or level unlocks if you're keen to get ahead, so make sure you get as many as you can, but be sure not to get caught by the obstacles or fall off the edge!
The levels get slightly harder as you progress through the game. They don't become too difficult too quickly, and you soon learn that timing is everything when it comes to controls.
There are only one you have to know: tap to jump and turn. I could add a second – mind control – because you really do have to pay attention.
As you progress to the later levels, the game gives you checkpoints, which are so useful for when you make a mistake and have to start over. Soon you start working out the best route through the mazes and it becomes a matter of jumping or changing direction at just the right time.
Every so often a popup asks if you need help (you can watch a video showing how to complete the level) – it does get a wee bit annoying when all you really need is practise and to know the lay of the mazes. Ultimately it will benefit those who need help navigating the game.
I'd have like to have seen separate toggles for sound and music as while it's nice for a while, can soon get irritating. But luckily, the mute button can solve your problems for now. The game is listed as being for ages 7+, so any kiddies (or big kiddies) engaging in long play sessions may feel the mute button is necessary.
What's more, the app needs minimal permission. On Android, it asks for wifi connection info (as the game is supported by ads), viewing network connections and full network access, as well as in-app purchases.
Developer Rohan Narang is really taking the time to care for the game, with numerous bug fixes and game improvements. And his work has paid off! This game is a fun little time waster for those moments when you're looking for something light, but with a little bit of a challenge.