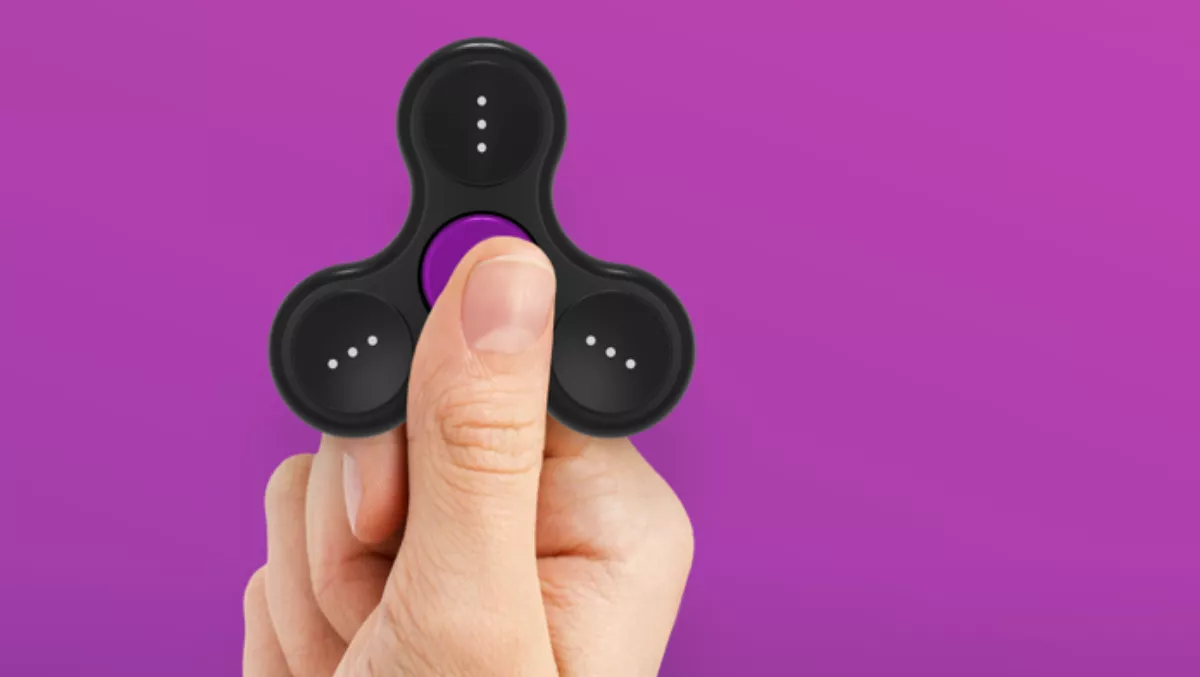 Technology has gone too far! Fidgetly reveals their connected fidget spinner
FYI, this story is more than a year old
Fidgetly CTRL is the world's first app-enabled 360-degree motion game controller in the form of a fidget spinner.
Fidgetly unveiled this game and the connected-spinner that allows users to track their stats, complete challenges and discover a world of fidget related games.
Users will be able to connect Fidgetly CTRL to a mobile device via Bluetooth.
Every CTRL device contains an accelerometer, gyroscope and hall effect sensor to give users control over their experience.
Users can download the official Fidgety CTRL app to track stats, complete challenges, discover games and more.
The app will be becoming to both the App Store and Google Play.
On their website, Fidgetly says, "Discover a whole new way to game with Fidgetly CTRL, through the combination of an accelerometer, gyroscope and hall effects sensor we're able to deliver precise control over a wide variety of games.
The device would allow users to use the fidget spinner as a mobile controller for a variety of mobile video games.
The device will retail for $50, which is a bit pricey for a fidget spinner.
Especially when considering that Fidgetly have yet to announce any games that will be compatible with their 'controller'.
To me, this does feel a bit like a cash-grab, but then again anyone who buys a $50 fidget spinner obviously has plenty of cash to spare.
Fidegetly's Bluetooth spinner is far from the first, as these devices have been around for a while now.
There have been some reports that just like Samsung phones these devices have a tendency to explode.
Fidgetly states that the device has received FCC approval so hopefully it won't randomly catch fire.
On their website, Fidgetly describes themselves as the creators of the world's most popular hand tri-spinners.
"Our signature tri-spinner is made of high-quality plastic and houses four bearings used to deliver a smooth and balanced spin.
These devices do seem a tad ridiculous to me, yet there will undoubtedly be someone, somewhere, who can't wait to get their hands on the latest electronic fidget spinner.