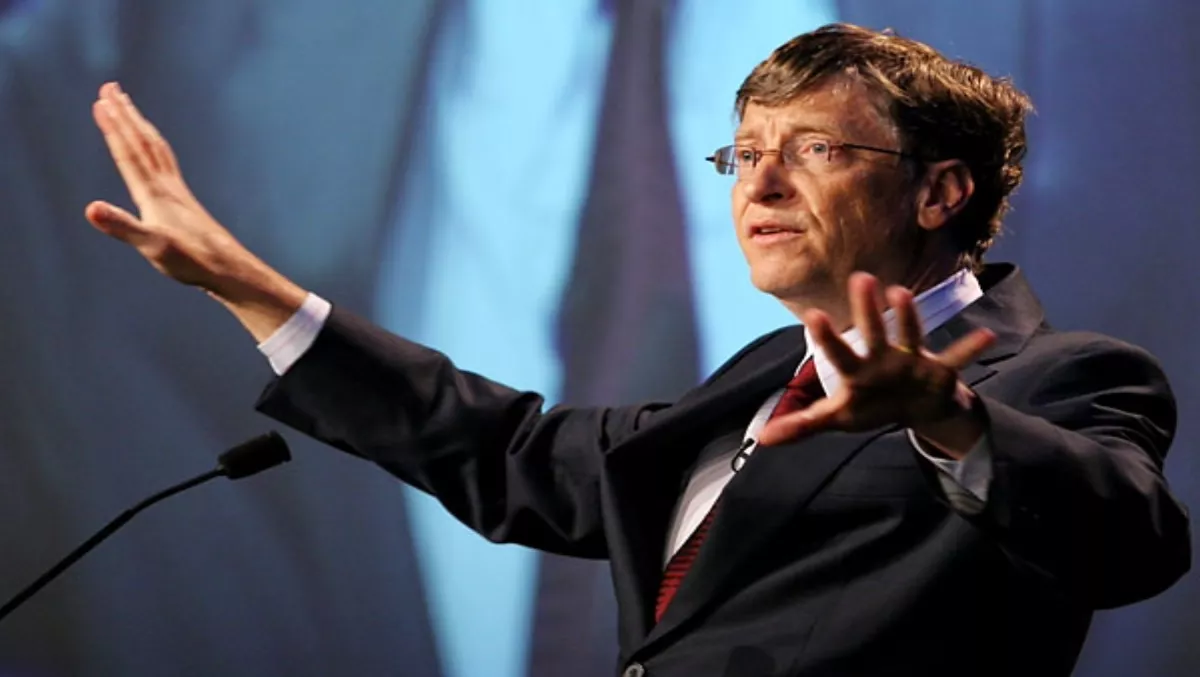 Gates: iThink Microsoft tablets are better
Tue 7 May 2013
FYI, this story is more than a year old
Bill Gates has stuck the boot into Apple's tablet devices, questioning its lack of keyboard functions and failure to run Office.
In an interview with CNBC, the Microsoft co-founder and chairman refused to deviate from the company's tablet philosophy - echoing previous comments from CEO Steve Ballmer.
Alluding to Microsoft's ability to produce portable devices capable of encompassing key PC features, Gates unsubtly offered his views on market.
"If you have Surface or Surface Pro, you have got the portability of the tablet but the richness of terms of the keyboard, Microsoft Office, of the PC," he said.
"With Windows 8, Microsoft is trying to gain market share in what has been dominated by the iPad-type device.
"But a lot those users are frustrated. They can't type. They can't create documents. They don't have Office there.
"So we're providing them something with the benefits they've seen that has made that a big category but without giving up what they expect in a PC."
In a week where Microsoft reported 400m Outlook users following an upgrade from Hotmail, the software giant also moved up the tablet ranks, becoming the fifth biggest vendor in the world - behind Apple, Samsung, Asus and Amazon.
Is Gates right with in opinion of the iPad? Tell us your thoughts below