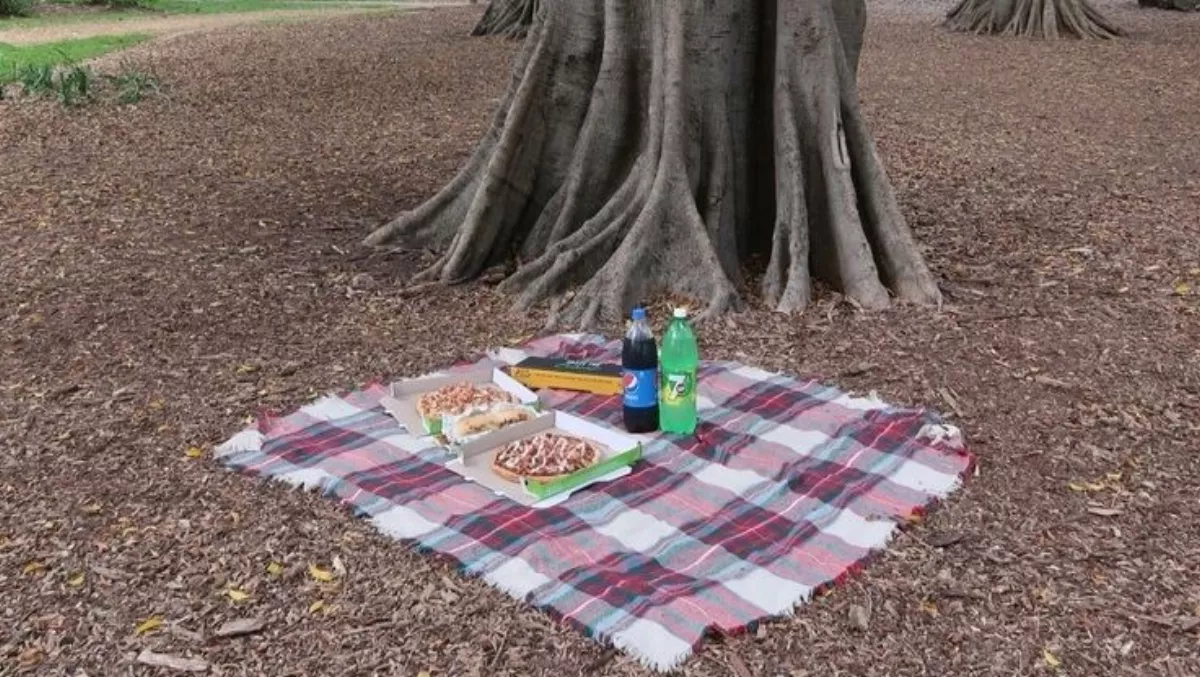 Get your pizza delivered directly to your beach towel this summer
Domino's Pizza New Zealand has made customer ordering easier with the introduction of Domino's Anywhere which allows mobile customers to order using a maps-based pin drop feature, meaning pizza can be delivered right to the customer's beach towel or picnic blanket.
Domino's New Zealand General Manager Scott Bush said that the new feature in the Domino's App and mobile website allows customers to enjoy pizza in any location and not be restricted to a delivery address.
Bush states, "We know that pizza is a social sharing food, and many of these occasions occur outside a residence such as a picnic in the park or a day at the beach.
"With Domino's Anywhere, customers will be able to pin drop their location and Delivery Experts will be able to meet them outside with their piping hot delivery.
When a customer uses Domino's Anywhere, the platform will be able to detect that the selected location is outside and will prompt customers for further information including delivery instructions and safety inclusions.
Domino's Delivery Experts must also be legally permitted to access the delivery area.
Bush continues, "To receive a delivery in an outdoor area we ask that customers are in an easily accessible location, that is well-lit and within 100 meters of a street address.
"This allows our team members to safely find our customers as quickly as possible ensuring a fresher and hotter pizza.
Domino's Anywhere also aims to improve the customer ordering experience for those customers who want to order to a residence as it automatically locates the address and connects them to their closest store.
Bush concludes, "Using Domino's Anywhere to order means that customers no longer have to type in their address, streamlining the ordering process and ensuring accurate details for the delivery.
"Many of our previous technology innovations such as GPS Driver Tracker and Offers App have been developed here and then rolled out overseas, but with Domino's Anywhere we are pleased to be taking the learnings from a European market and replicating it in ANZ.
Domino's Anywhere first launched in the Domino's Netherlands market from an internal idea on how to serve customers better.