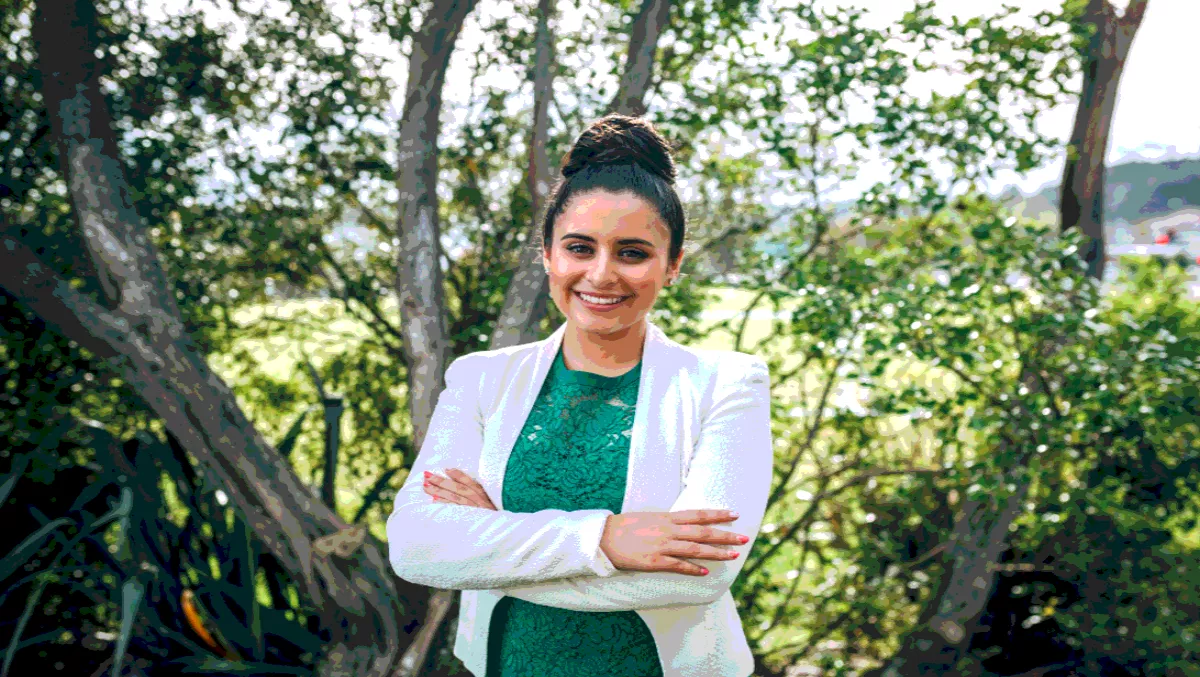 GirlBoss Awards calls forth NZ's trailblazing young females
Thu, 26th Jul 2018
FYI, this story is more than a year old
TradeMe and GirlBoss are looking for New Zealand's trailblazing young women between age 11 and 18 who are inspiring change in their communities – and turning stereotypes on their heads.
The young woman at the heart of GirlBoss, founder Alexia Hilbertidou, came up with the idea of the GirlBoss Awards to celebrate those who will help to shape New Zealand's future.
She says that a mere 2% of New Zealand's current NZX 50 CEOs are women, and GirlBoss wants to change that.
In her words, the awards are, "to inspire and motivate young Kiwis to become leaders in their industry and community.
"The GirlBoss Awards are about recognising the change make-hers, the up-and-comers, the innovators and the bold young women who are shaping the future of New Zealand," Hilbertidou explains.
She should know – Hilbertidou is a social entrepreneur and women's right activist. She founded GirlBoss in 2015 to encourage young women to dream big and consider fields in which they are under-represented such as STEM, business and governance - areas in which they can create large scale change which benefits us all.
Now GirlBoss is New Zealand's second largest young women network with nearly 8000 members nationwide.
Trade Me spokesperson Moana Roberts says the awards are a fantastic initiative, inspired by Hilbertidou's passion and hard work.
"We're stoked to be working with Alexia to bring the GirlBoss Awards to life for the very first time this year - it's cool to lend our support and help make one of her dreams a reality.
"But most importantly we're excited to be shining the light on some brilliant young Kiwis who are our future Kate Sheppards and Jacinda Arderns and Nanogirls. We're looking forward to celebrating these inspiring young women when the GirlBoss Awards are announced on 19 September, coinciding with the 125th anniversary of women's suffrage in New Zealand," Roberts continues.
Air New Zealand, Delta Insurance, Foodstuffs, Method, and Trade Me are all on board as sponsors of the awards.
The GirlBoss Award categories are:
Trailblazer Award - Sponsored by Trade Me
Innovation Award - Sponsored by Method
STEAM Award (Science, Technology, Engineering, Arts and Mathematics) - Sponsored by Air New Zealand
Emerging Leader Award - Sponsored by Delta Insurance
Enterprise Award - Sponsored by Foodstuffs
Community Award
The judging panel will include Trade Me's Moana Roberts; Method's Sam Ramlu; Delta Insurance's Ian Pollard; Foodstuffs' Wendy Hammonds and Catherine Tardif; and a to-be-confirmed representative from Air New Zealand.
Method managing director and GirlBoss Awards judge Sam Ramlu says the company was proud to be supporting GirlBoss.
"Their quest to help women realise and value their role in tech and leadership roles is so important - there's still a lot of work to be done and we love that Alexia is leading the way.
You can nominate females aged between 11-18 at girlbossawards.co.nz. Nominations close on August 22.
GirlBoss Awards winners will be announced on September 19, marking the 125th anniversary of women's suffrage in New Zealand.