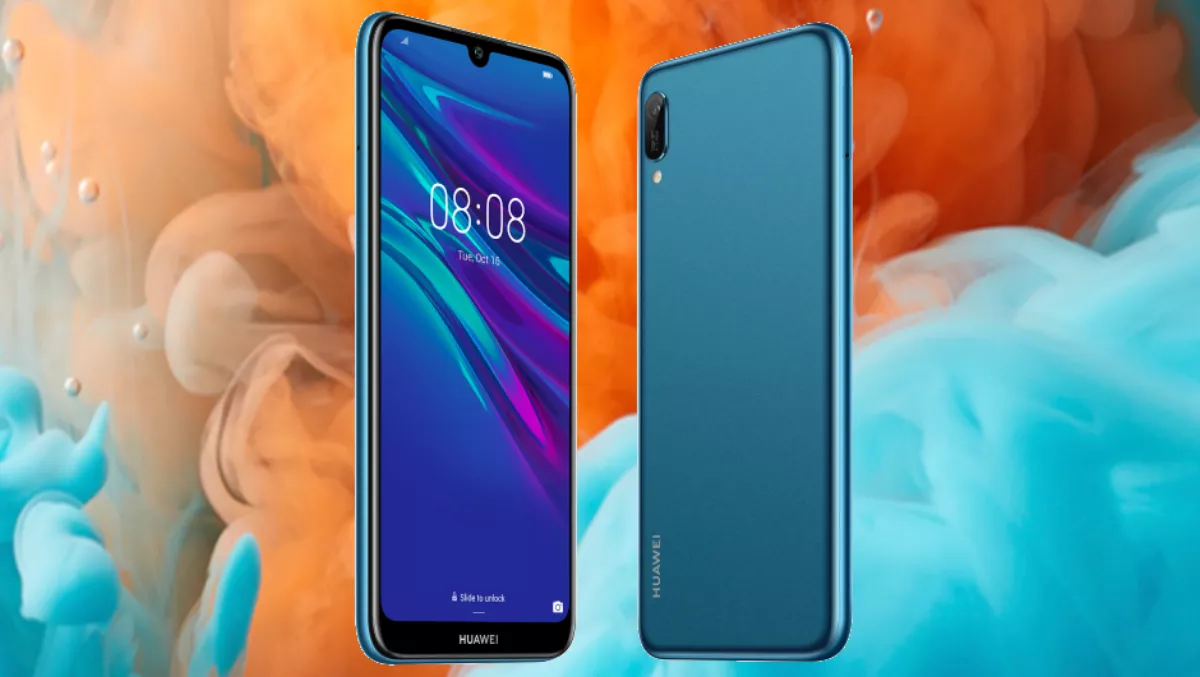 Giveaway: Win the Huawei Y6 2019 with FutureFive
Fri, 29th Mar 2019
FYI, this story is more than a year old
THIS GIVEAWAY HAS NOW CLOSED
We're back with the first giveaway of 2019, and once again Huawei is dishing out the goodies with a Huawei Y6 2019 smartphone up for grabs!
The Huawei Y6 stands at 15.6cm tall and 7.35cm wide, so you're going to need deep pockets if you want to carry it around on your person (ladies and gentlemen, this is the perfect time to petition clothes designers for functional, real pockets)!
And once those designers actually start putting pockets on clothes, you may want to take to Instagram and snap a few photos using the Y6's 13MP rear camera. You could even take those photos in low light – the camera lens can work to f/1.8 aperture, which Huawei reckons is able to let in 50% more light.
Of course, the 8MP front camera with selfie toning flash 2.0 will be able to capture your excitement of this ground-breaking 'pocket' moment in history.
To keep your info and devices safe and secure, you can use Face Unlock (which also works in low-light conditions) to unlock your phone. There's also a fingerprint scanner.
All of this will look pretty darn fantastic on the 6.09" Dewdrop HD+ display, which has a widescreen 87% screen-to-body ratio.
The Huawei Y6 2019 runs an Android-Pie based operating system through Huawei's own custom EMUI 9.0, which is the standard for most of Huawei's latest phones.
Through that, you can blast your music through Huawei SuperSound, which features stronger bass effects and an additional 6db of sound. And you can also blast the radio without the added hassle of earbuds.
For those who want to know under the Y6's sleek exterior, it has a MTK-MT6761 (4-Core) chipset, a 3020 mAh battery, but no NFC connectivity. So if you want to use your phone to pay for groceries at the store, you might want to consider another phone.
It comes with 2 + 32GB of expandable large memory. You can supplement that with extra microSD capacity of up to 512GB.
So you've read this far and wondering how you can enter to win one of these lovely beasts, worth $249.
To go into the draw all you need to do is subscribe on our newsletter signup page here (if you've already subscribed, bonus! One less step for you to take.)
Then you need to go to the giveaway post on our Facebook page and leave a comment about why you'd like to win the Huawei Y6 2019..
We'll pick a winner at random on April 8. One entry per person. Competition open to New Zealand residents only.
If you're not lucky enough to be the winner, you can find out more information about the Huawei Y6 2019 here.