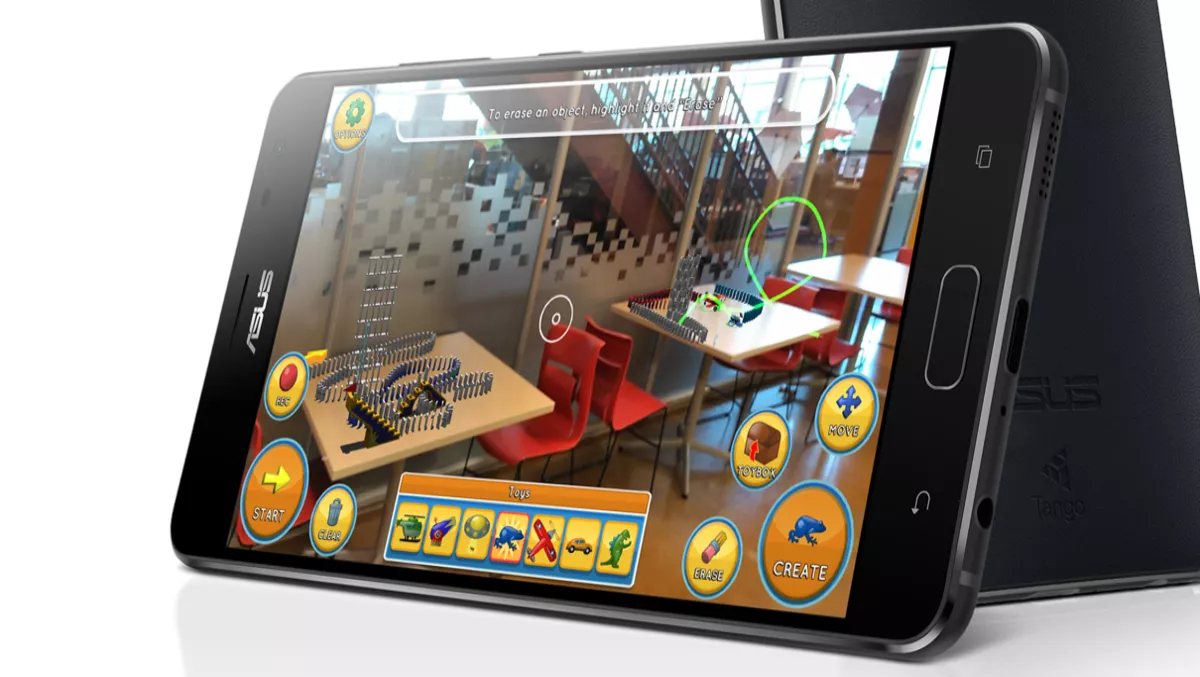 Go beyond reality with the Asus ZenFone AR
By Jacques-Pierre (JP) Dumas,
Tue 22 Aug 2017
FYI, this story is more than a year old
ZenFone AR is the world's first smartphone that comes with Tango and Daydream, two AR platforms created by Google.
Tango is a set of sensors and computer vision software that gives ZenFone AR the ability to understand space and motion like humans do.
Developers promise that this gives ZenFone AR augmented reality capabilities that feel futuristic.
Tango adds motion tracking, depth perception, and area learning capabilities to ZenFone AR, so the phone can understand its motion as it moves through an area.
The ZenFone AR comes with a TriCam system consisting of three rear cameras for motion tracking, depth sensing, and a high-resolution 23MP camera.
Asus says that this enables the phone to a create a three-dimensional model of its surroundings and track its motion, so it can see the world just like the user does.
On their website, Asus says, "The motion tracking camera lets ZenFone AR track its location as it moves through space.
"The depth sensing camera with an infrared (IR) projector lets ZenFone AR measure its distance from real-world objects."
"The high-resolution 23MP camera lets you view virtual objects in your actual environment in stunning detail, Together with Tango, ZenFone AR delivers engaging augmented reality experiences for you to explore and enjoy."
The developers promise that the phone offers a complete AR experience by bringing the latest AR innovations and apps to the virtual table.
The phone is also VR enabled and a headset can be purchased for it.
Developers also promise that it comes with all the latest bells and whistles users expect from a smartphone.
Despite all of the cool integrated tech, I do wonder how many users will actually consistently use the phone's AR features.
To me, it does seem a bit like a once of party trick you can show your friends rather than an actually useful set of features, for the moment at least.
AR is rapidly evolving and expanding and I expect to see massive leaps in the industry over the next three to five years, yet 2017 has been rather quiet compared to 2016 in the AR front.
The ZenFone AR seems to have come out during the 'development phase' for a lot of cool AR projects meaning it loses a lot of hype around the features it offers.
Hopefully, we will see more revolutionary AR releases soon, and if we do get some big releases this year the ZenFone AR could be popular.
However, I believe by mid-2018 the majority of phones will offer the same features as the ZenFone AR and more.