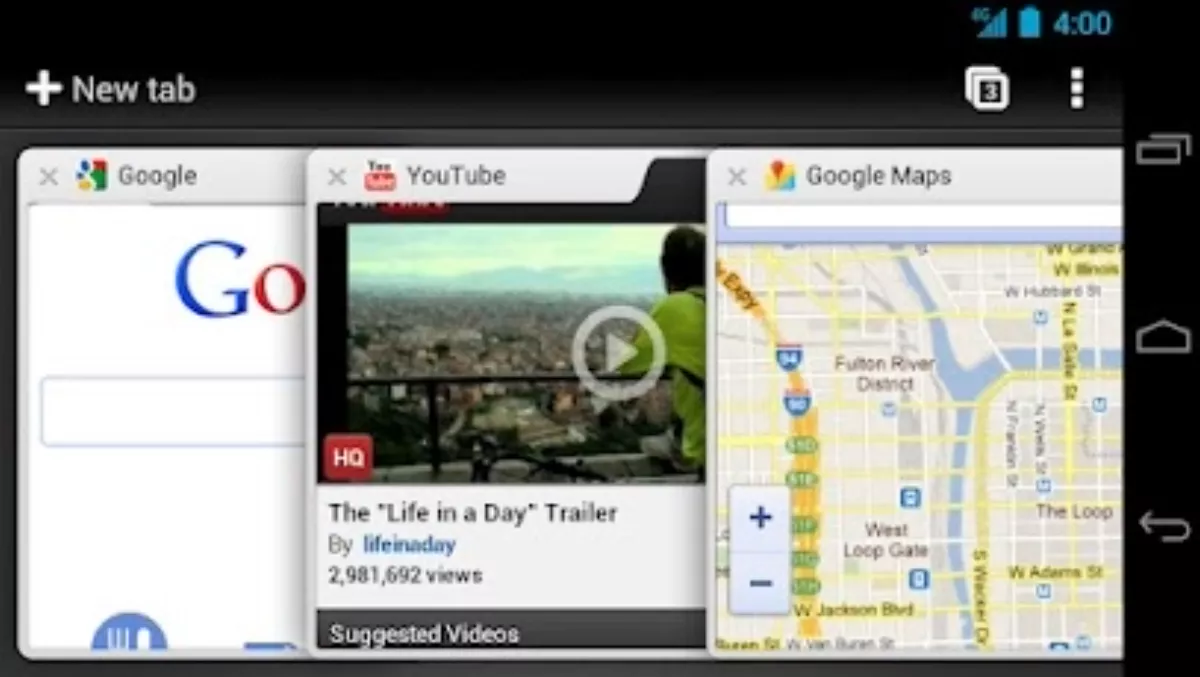 Google intro's Chrome for Android
Wed 8 Feb 12
FYI, this story is more than a year old
Google has finally taken the logical step of launching its popular browser, Chrome, on its popular mobile platform, Android.
Unfortunately, in a move that may make the tech giant very unpopular, only users running Android 4.0, aka Ice Cream Sandwich, will be able to use it. That's around 2 million of an estimated 200 million users in total, according to Mashable (it's also only available in 12 countries, and New Zealand isn't one of them).
At this stage Chrome for Android is just in beta, so there's still hope it will roll out here soon. However, it seems unlikely Google will offer it for earlier versions of the platform, as the browser apparently requires all the power of the latest OS upgrade.
The good news is, Google Chrome is (apparently) really cool, with features like tabbed browsing, link previews, personalised sign-in, and as-you-type search results. As with Chrome for desktop there is also an incognito mode for stealth browsing.
If you're curious, you can check out the Chrome for Android page on the Android marketplace here.