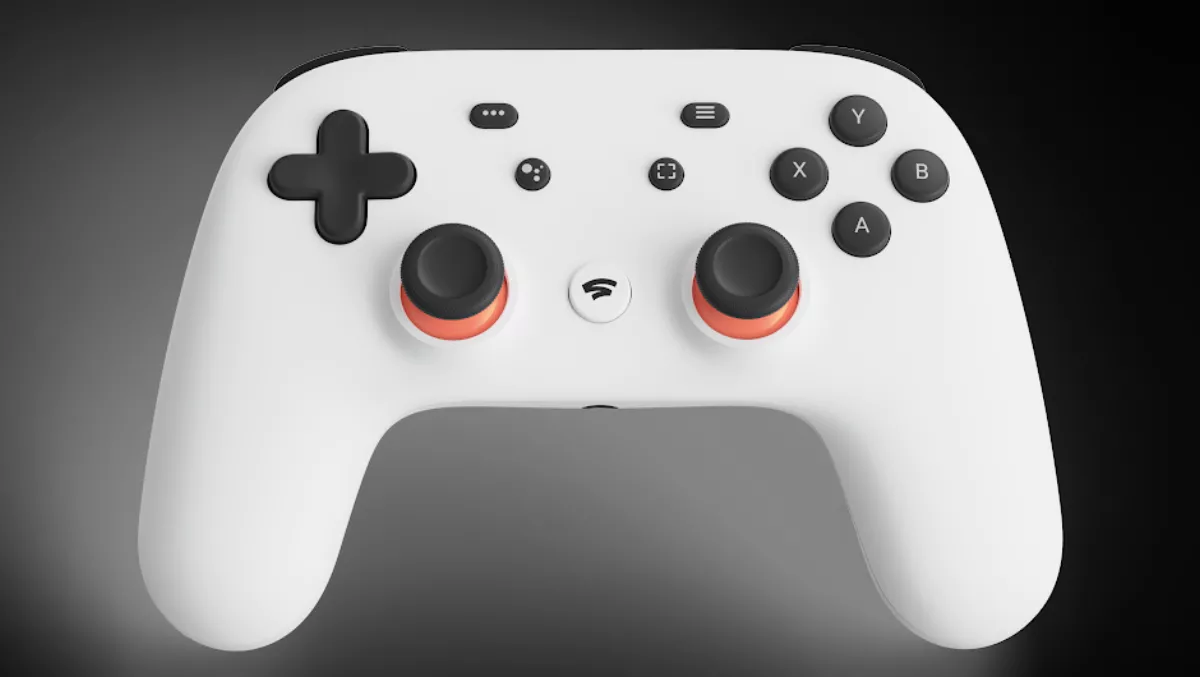 Google's Stadia: The new game streaming platform intertwined with YouTube
FYI, this story is more than a year old
Move over Steam, Uplay, Origin and all the other popular gaming platforms – Google has thrown its hat in the ring and entered the game streaming market.
Google's new streaming platform, called Stadia, may be a little different to Steam because it doesn't require any games to download onto your device. Instead, Stadia will run off Google Chrome, the Chromecast, and Pixel devices.
Google describes Stadia as a video game platform that delivers instant access to games on any type of screen, whether that screen is a TV, desktop, laptop, mobile phone, or tablet. On a TV, Stadia will run off a Chromecast Ultra.
Google wants to make games available with all the best technologies like 4K, HDR, surround sound, and at 60 frames per second. (Assuming your screen and audio setups can actually support all of those functions…)
If you happen to see your favourite gamer playing a particular game on YouTube, players can launch their own game with the press of a button. The explosion of livestreams and on-demand gaming content on YouTube has created a boom for YouTube, so it's no surprise Google wants to capitalise on that.
"If you watch one of your favourite creators playing Assassin's Creed Odyssey, simply click the "play now" button. Seconds later, you'll be running around ancient Greece in your own game/on your own adventure—no downloads, no updates, no patches and no installs.
Google will draw on its network of data centers and networking capabilities to help stream the games as such high quality. For home users, you're going to need a reasonably fast internet connection if you want to stream at 4K.
While USB controllers will work with Stadia, Google has to offer its own breed what looks like a hybrid Xbox and PlayStation controller.
Although the controller hasn't been authorised by the US FCC yet, Google has given the world a taster its own Stadia controller, which connects directly to Google's data centers through WiFi.
In addition to buttons, joysticks and directional pads, there's a button for instant capture – which means players can safe and share gameplay in up to 4K resolution. The controller also comes with a built-in microphone and a Google Assistant button.
"Using Google's vast experience, reach and decades of investment we're making Stadia a powerful gaming platform for players, developers and YouTube content creators—of all sizes. We're building a playground for every imagination.
There are also plenty of opportunities for game developers. Google says Stadia is a cloud gaming platform that offers next-generation software optimised for cloud, through Vulkan cross-platform graphics and computing APIs.
Google will also periodically update its custom hardware alongside its software and services so devs aren't constrained by traditional platforms.
Kiwis may have a little while to wait before we see Stadia on our shores – Google is first launching 'later this year' in countries around Europe, the UK, Canada, and the United States.