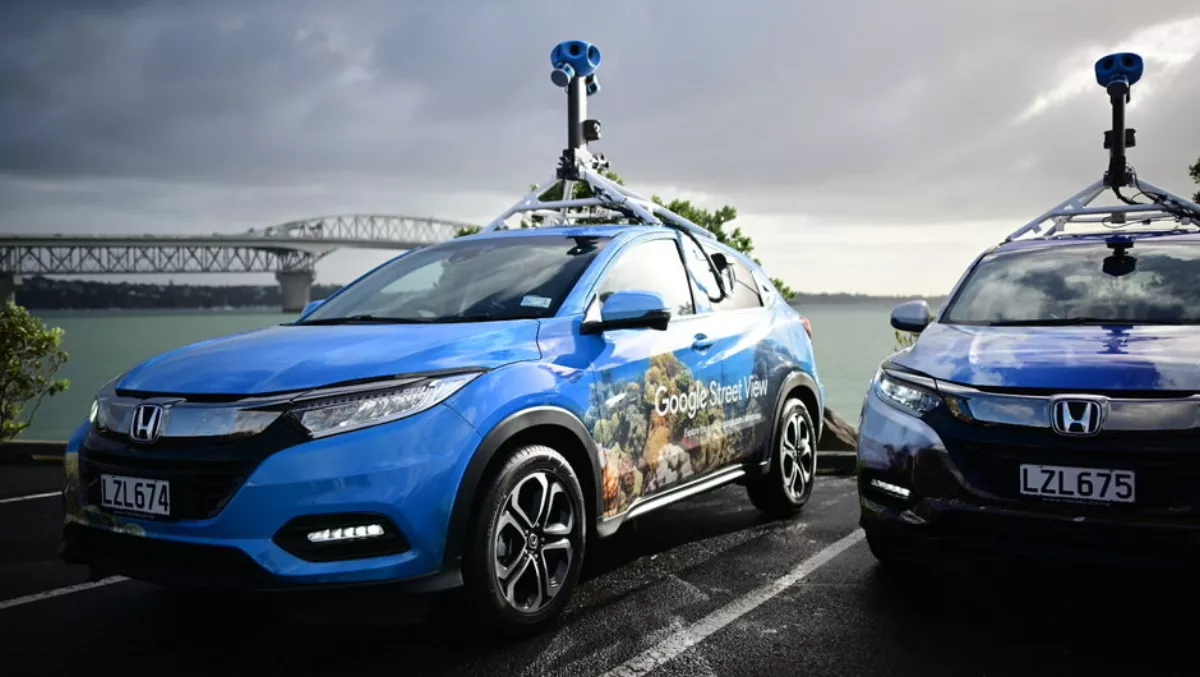 Google Street View cars about to hit NZ roads again
By Sara Barker,
20 May 2019
FYI, this story is more than a year old
If you've ever used Google Street View and been frustrated that the imagery is so outdated by years (especially the case if you live in the regions), Google brings good news.
Google's decked out Street View cars are about to hit the road on a quest to update the country's maps – and perhaps capture some of the weird and wonderful sights of New Zealand while they're at it.
In case you're not aware, Google Maps Street View is a global collection of 360-degree imagery that helps you work out where you need to go, or explore places you've never been before.
Street View includes roads, public tourist spots – and earlier this year, Google even let you travel the entire length of the Waikato river from the Maori carvings in Lake Taupō, through to the River's inlet in Taupō, through Huka falls and numerous dams, to the river's outlet at Port Waikato.
This week, three new Street View vehicles will begin on the South Island to capture 360-degree imagery in higher quality.
"It's been nine years since we've updated our camera technology, and just as smartphone cameras have dramatically evolved since then, we now have access to improved 360-degree camera technology. These new cutting-edge cameras fitted to our Street View cars will allow us to capture higher quality, sharper imagery and in low light conditions across New Zealand."
The cars will be travelling the country in the coming months – a keen users can even check out Google's Street View webpage for more info about when they will be passing through town. Currently there isn't much information about their stops just yet, but it will no doubt be updated as the cars kick off their journey.
It will take a while before the results appear on the online version of Street View – the images will be available from later this year.