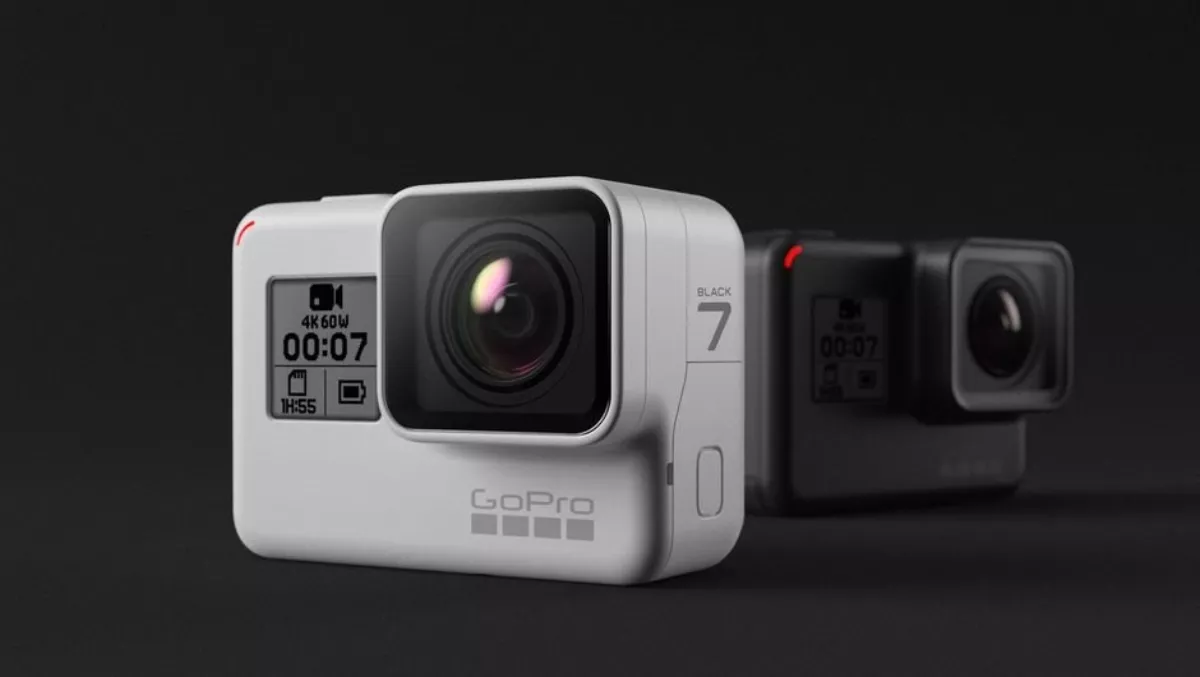 GoPro Hero7 Black's 'Limited Edition' wants you to buy sleeves
By Sara Barker,
Mon 4 Mar 2019
FYI, this story is more than a year old
As far as ideas go for creating buzz around tech, GoPro's latest efforts may feel a little underwhelming to some – and the evidence is as black and white as it gets.
GoPro has relaunched a 'Limited Edition' of its popular HERO7 BLACK camera. The difference? It's now available in 'Dusk White'.
Yes, that's the only difference between the two cameras. "You get all the goodness of the award-winning Hero7 Black while earning bonus points for limited-edition style," GoPro reckons.
GoPro hopes that avid fans will go out of their way to buy camera sleeves in more interesting colours.
Or in GoPro's words: "We partnered with GoPro athlete and MotoGP legend, Valentino Rossi, to create a neon yellow Sleeve + Lanyard emblazoned with Rossi's race number, 46. This special-edition accessory joins the current lineup of blue, white, red, black and pink Sleeve + Lanyard silicon sleeves that keep your GoPro at-the-ready to capture the perfect shot."
So while GoPro is sinking its efforts into creating new colour varieties of cameras and sleeves that are skin deep, you might be happy to know that the Hero7 Black camera is the same. After all, it's what's on the inside that really counts.
"Hero7 Black features HyperSmooth, which takes the shake out of videos, making even the bumpiest, gnarliest adventures look smooth."
It also features additional video and photo modes including TimeWarp Video, which transforms longer activities into sped-up, magic-carpet-ride adventures, and SuperPhoto, which analyses a scene to automatically capture the best photos.
Hero7 Black is also the first GoPro to live stream to Facebook and YouTube, so you can share your story as you live it.
For storing videos on the cloud. GoPro's subscription service offers unlimited video and photo storage at original quality, and other accessory benefits.
So if you're shopping for a new GoPro Hero7 Black, don't be too alarmed if you see a white version out there.
GoPro HERO7 Black in Dusk White ($669.99) is available online from GoPro.com and selected New Zealand retailers from 3 March.