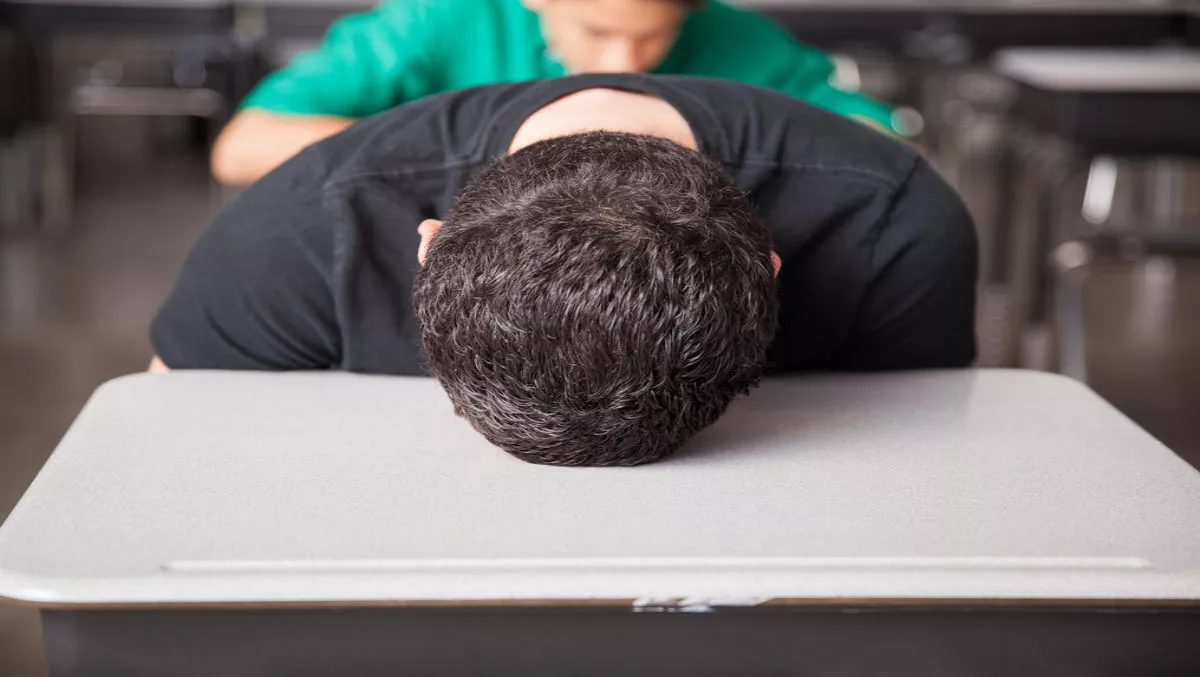 Government launches new pathway for 'disengaged' Kiwi students
FYI, this story is more than a year old
The Government has launched a new Youth Guarantee Secondary-Tertiary pilot programme, in an attempt to get the attention of disenageged young people.
The DualPathways programme, which was launched by Tertiary Education, Skills and Employment Minister Steven Joyce and Education Minister Hekia Parata, replaces a small scale Secondary-Tertiary pilot that finishes in December this year.
DualPathways students will be enrolled part-time in secondary school at Year 12 or 13 and part-time in either tertiary education or industry training. The programme will come into effect next year.
"We are making great progress reducing the number of disengaged young people, with those not in work or training aged 15-19 years at record low levels," says Joyce.
"This new approach will help because it allows young people to more fully explore career options while they are still enrolled at school, and get a head start on gaining the skills which employers are looking for," he explains.
Parata says more young people are achieving NCEA Level 2 than ever before.
"And we are now focusing particularly on providing those young people with relevant next steps into employment or further education," she says.
"One of the unique new features of DualPathways is an incentive payment for both the tertiary provider and the school if a DualPathways student moves into employment during the year and is supported to continue a qualification."
According to Parata, some tertiary providers and industry training organisations already collaborate with schools to offer a "dual pathway" type approach. For example, in 2015, 49 Pasifika students from four South Auckland schools participated in a Level 2 health pathway programme with two tertiary education providers.
"The majority of these students returned to school for Year 13 with nursing or physiotherapy careers in mind. Prior to taking part in the programme, these students were not seen as potential university students and in many cases were not expected to stay in education," she says.
In Hamilton, Wintec, Fairfield College and Fraser High School have jointly developed a 3+2 approach to provide students with a pathway into engineering. Around 30 Year 12 and 13 students from both schools are spending two days a week taking part in mechanical and civil engineering courses at the tertiary provider.
During the other three days, these students' maths and physics school subjects are targeted towards engineering. At the end of 2016, participating students will have satisfied the necessary criteria to enrol in Wintec's New Zealand Diploma in Engineering programme and be on track to complete the qualification in 2018.
"DualPathways will support expansion of collaboration between secondary schools and tertiary providers, by providing additional funding for transport and pastoral care. Fees-free funding rates will ensure that students do not need to pay tuition subsidies for tertiary components of their programme," says Joyce.
"Industry Training Organisations can also participate in DualPathways by partnering up with a tertiary provider, to strengthen links with employers and industry," he says.
"And the new incentive payments to providers will remove any barriers to getting young people into a full-time career while they are in the programme."
Tertiary providers will be able to apply for approximately 1,200 places which will be available for 2017, and approximately 1,500 places for 2018.
Related stories
Top stories