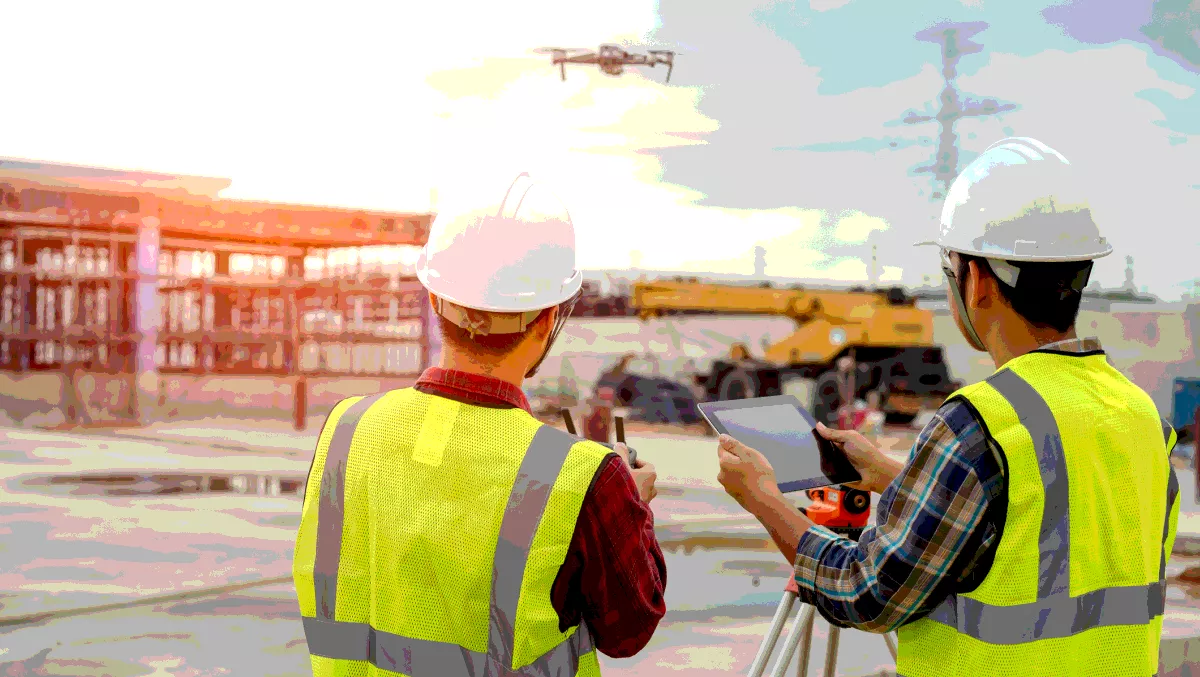 Govt gets serious about drone regulation in NZ
FYI, this story is more than a year old
New Zealand could be leading the world in the development of drone technologies, but we need to work out how to make those technologies safe first.
That's the message from Transport Minister Phil Twyford, who says that drones could be worth up to a colossal $7.9 billion to the New Zealand economy.
Yesterday the government released a paper, titled Taking Flight: an aviation system for the automated age.
The paper outlines the government's vision for how to integrate drones into the transport system in a way that helps to develop a thriving, innovative and safe sector. It also looks at the ways drones can benefit New Zealand, and how to keep New Zealanders safe.
"New Zealand has an opportunity to be at the forefront of drone technology with sectors like forestry, agriculture, and conservation already harnessing their abilities," says Twyford.
He points to examples such as Zephyr Airworks, which is developing an autopiloted electric air taxi, right here in New Zealand.
The government is also proposing mandatory registration of drones, to bring legislation into line with regions such as Europe and the United States.
One of the ways the government could manage drone use is to require mandatory registration of all drones, as well as electronic identification of drones through either a tag or through the device used to control the drone.
Airways New Zealand and AirShare support these requirements. As the drone management subsidiary of Airways, AirShare is required to provide tools and infrastructure required to keep drones safe.
AirShare is building an unmanned aerial vehicle traffic management (UTM) system for New Zealand. So far it has launched a mobile app that makes it easier for drone users to find out about rules and log flights.
AirShare's 14,000 registered app users can now see where they can fly, file a flight plan and gain approvals in real time.
"Registration is a first step towards safe integration that could be achieved relatively quickly," says AirShare CEO Trent Fulcher.
"This approach is currently the most effective way to identify and educate drone users, many of who may be new to aviation and unaware of their responsibilities."
Another key aspect of the government's plan is how to manage issues such as safety and citizens' privacy.
"There are already over 77,000 drones in use in New Zealand and our Government knows that the public have concerns about privacy and safety," Twyford continues.
"Safety is our top transport priority and there are a number of initiatives already underway, including looking at potential updates to the rules for using drones. The Ministry of Transport is currently consulting on potential new powers for law enforcement agencies to seize or detain drones that are breaking the rules."
The report highlights the importance of national security, as drones can be used to conduct 'illegal activity'.
AirShare states that on average, there are two incursions by drones into controlled airspace every week. These are events where a drone is flying without authorisation in controlled airspace and is close enough to an aircraft or airfield to be spotted by pilots or air traffic controllers.
"Greater use of drones could also affect people on the ground (e.g. through a reduced sense of privacy, and noise and visual impacts), particularly in urban areas, at popular locations or in our national parks. We must be transparent in how we balance the positive and negative impacts of drones as we consider the appropriate regulatory approach to achieve integration," the report says.
Twyford admits that it will take time to get the regulations right and to tackle the long-term issues – but the government must take that time to get things right.
Related stories
Top stories