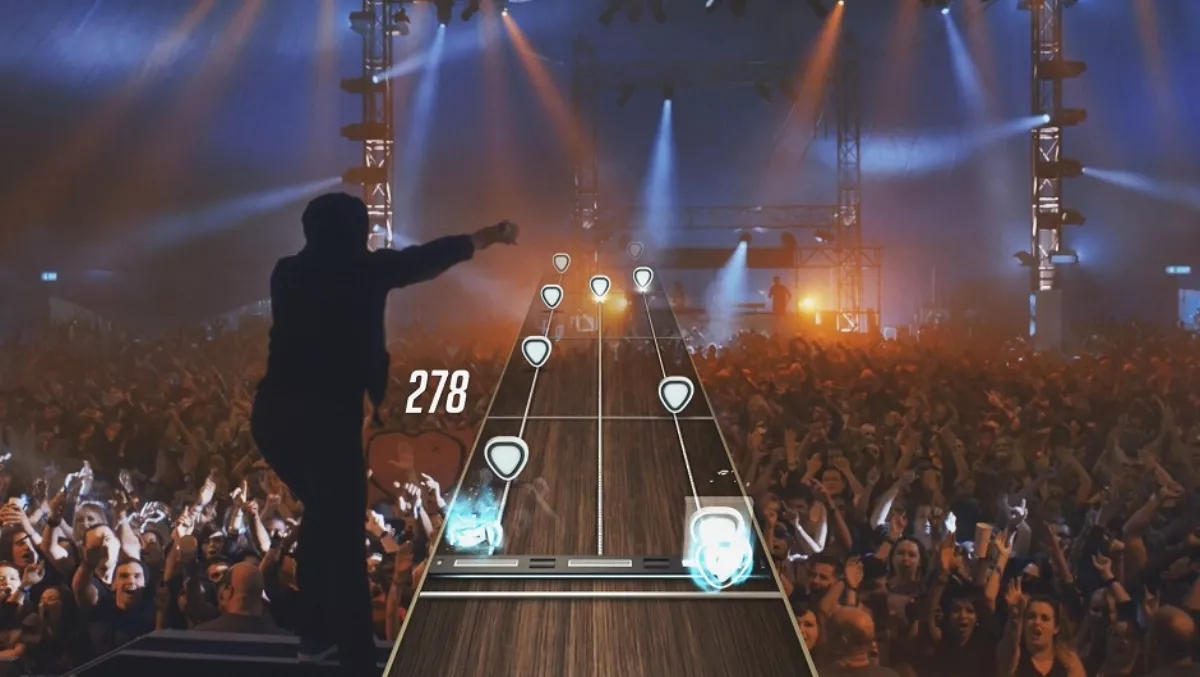 Guitar Hero Live adds a new mode called 'Rivals Arena'
FYI, this story is more than a year old
Activision has announced that a new mode is coming to Guitar Hero Live. The new mode is called "Rivals Arena". Rivals Arena is a reoccurring, month-long 1v1 battle where players compete to rank up from Rival Division 20 to Rival Division 1. Each victory allows players to climb the ranks and gain more tokens. Rank in the top 'Rivals Arena' players in the world and earn unique rewards along the way! In order to unlock Rivals Arena, you must first reach level 15. Two new Rival Challenge channels will then launch on GHTV. Your goal in this mode is to go up the ranks from Division 20 until Division 1. In addition, the following Premium Shows have been added:
Punk Rock Connection
· The Gaslight Anthem - The '59 Sound
· Anti-Flag - Brandenburg Gate (ft. Tim Armstrong)
· Four Year Strong - Go Down In History
Rock vs Hip Hop
· Kevin Rudolf - Let It Rock (ft. Lil Wayne)
· Liam Bailey - Villain (ft. A$AP Ferg)
· Kid Cudi - Erase Me (ft. Kanye West)
Guitar Hero Live is available now for PlayStation 4 and PlayStation 3, Xbox One, Xbox 360, Wii U console as well as Apple TV, iPhone, iPad, and iPod touch.