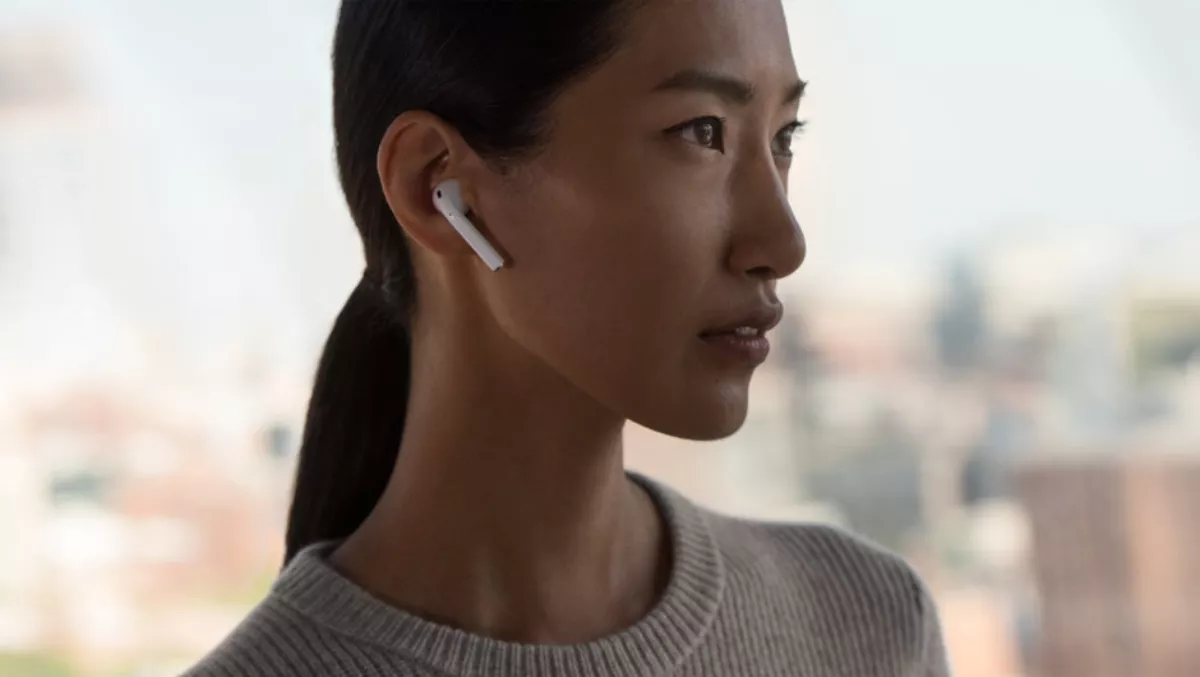 Hands-on review: Apple AirPods gives unbeatable convenience, but with trade-offs
FYI, this story is more than a year old
Apple's first wireless earphones, the AirPods, have been polarising, to say the least.
With a form factor unlike anything else when it first entered the market, it had its sceptics on whether it would be able to do what Apple claimed it would.
On top of that, the earphones came with a hefty price tag and needed to be purchased separately from the iPhones.
After reviewing the AirPods, here are my thoughts on whether they measure up to the hype.
What it did well
Once paired with a device over Bluetooth, the AirPods paired with quite reliably when used, connecting quickly about 95% of the time.
For the remaining five percent of the time, I found that I still needed to tweak it around in my ear to get the angle just right for it to connect.
Because they connected so easily compared to other wireless earphones I was using at the time, I found the AirPods becoming my go-to earphones for quickly answering phone calls and keeping my hands free.
For the most part, the call quality was sufficient for me to be heard clearly for phone calls.
However, I found that in environments where there was loud background noise, such as on the street, the earphones struggled to differentiate between background noise and my voice.
This would make it difficult for the person on the other end of the phone to hear my voice clearly over the background noise.
The audio quality of the AirPods are decent enough for regular use - they don't create anything exceptional in terms of a listening experience, but that isn't really it's selling point.
In terms of portability, the AirPods are highly compact which made them easy to carry around and to have on me at all times, fitting in the smallest of pockets and bags.
In the ears, they are light and unobtrusive, staying on surprising well – short of hooking on them and jerking them out, there was no range of movement I performed with my head that made me feel like they were in a precarious position.
While there aren't control buttons on the AirPods, Apple has made them quite intuitive in terms of programming controls, such as by pausing audio if one is removed, etc.
I also found the "Find My AirPods feature" handy, especially with the ability to isolate which AirPod I needed to find.
What it could have done better
The AirPods don't have many features by way of noise-cancelling or noise blocking, which makes them less than ideal in loud environments - such as when commuting or on flights.
Audio is difficult to hear, which leaves you with the option of barely hearing your music, or turning up the volume, which could damage your hearing in the long run.
I found that the two-hour talk time battery life of the AirPods can be quite limiting for long phone calls.
The AirPods charge quickly within the carrying case – with a 15-minute charge bringing them back up to a three-hour listening time.
While the carrying case does carry a total charge of 24 hours of listening time, I found this necessity to remove them to charge less than ideal when I was stuck on a flight desperately trying to block out the sound of a bawling child.
Finally, the form factor of the AirPods while unobtrusive and great at adhering to the ears does not give much flexibility in terms of comfort.
They either fit into your ears well, or they don't.
For me, the form factor worked well enough that they didn't fall out of my ears, but they became uncomfortable with prolonged use and I wasn't really able to use them for more than five hours at a time.
Verdict
The Apple AirPods performed well as a reliable pair of basic purely wireless earphones.
The best use case I found for them was for quickly and easily answering and making phone calls, leaving my hands free.
They're also great as backup earphones as they're compact and can easily be carried on me at all times.
However, if I need to block out external noise or for listen to music or podcasts for an extended amount of time, they tend not to be my audio device of choice.
Related stories
Top stories