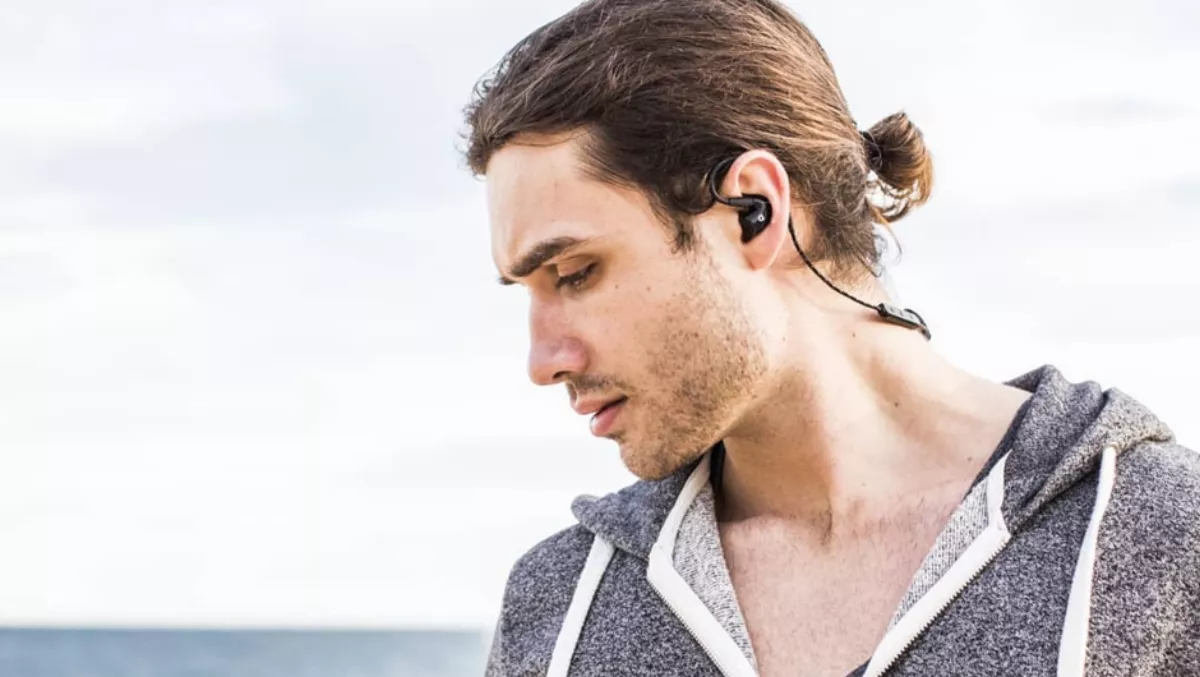 Hands-on review: Audiofly AF100W MK2 wireless headphones
FYI, this story is more than a year old
Wireless headphones often sound like a great idea on paper, however, in my experience they often fail to deliver in practice.
Of course, this isn't always true, but there are a lot of disappointing overpriced headsets out there for sure.
It's safe to assume that when I received the AF100W MK2 wireless headphones I was very sceptical about their performance, especially given I had never heard of the company before.
As much as I hate being wrong, in this case, I was. The AF100W MK2 headphones aren't perfect but they are definitely good enough.
Inspired by the Audiofly PRO range, the wireless AF100W features a dual membrane micro driver used by musicians and an over-ear hook design that hangs on while listening to music.
With wireless Bluetooth supporting aptX and AAC, and an IPX-5 water resistance rating, the AF100W aims to be a fitness game-changer.
To start off with I'll give you a rundown of what they promise to deliver and then I'll discuss what they deliver well and what they don't.
Headphones overview
Magnetic touch charging.
Noise isolating silicone and foam tips.
Single Dual-Membrane Dynamic Microdriver.
Plush-lined water resistant case.
Integrated battery and cable tightener.
Charging and battery
When it comes to charging these headphones I am a bit ambivalent, on one hand, they charge quite fast and hold that charge for up to 8 hours, on the other hand, the charging station is small and very easy to lose.
I have used these headphones nearly every day for the past 3 months and the battery is yet to degrade, on top of this the headphones charge relatively fast on their magnetic docking station.
However, this docking station is probably what I like the least about these headphones. It's a small piece of tech that can be detached from its USB cable and subsequently be misplaced with a staggering amount of ease.
I once misplaced this little docking station for a few days, in turn, that rendered my headphones useless until I could find it.
Sound quality and noise control
Overall these headphones are pretty decent when it comes to sound, in fact, they may be my favourite wireless headphones so far in this regard.
They have solid noise cancelling capabilities, which as someone who catches a plane every other day is amazing.
On top of this, they also come with several 'earbud' options which in turn means you can really customise them to fit your ear perfectly.
The overall quality of the sound has held up as well, despite extensive use, these headphones still deliver an exceptional audio experience.
Final thoughts
Overall I'd say these headphones are some of the best available on the wireless market right now.
However, they do sit in a somewhat expensive price bracket and as such have some strong competition.
Despite this, I do think that they are worth the price, especially if you are looking for a good set of wireless headphones.
Related stories
Top stories