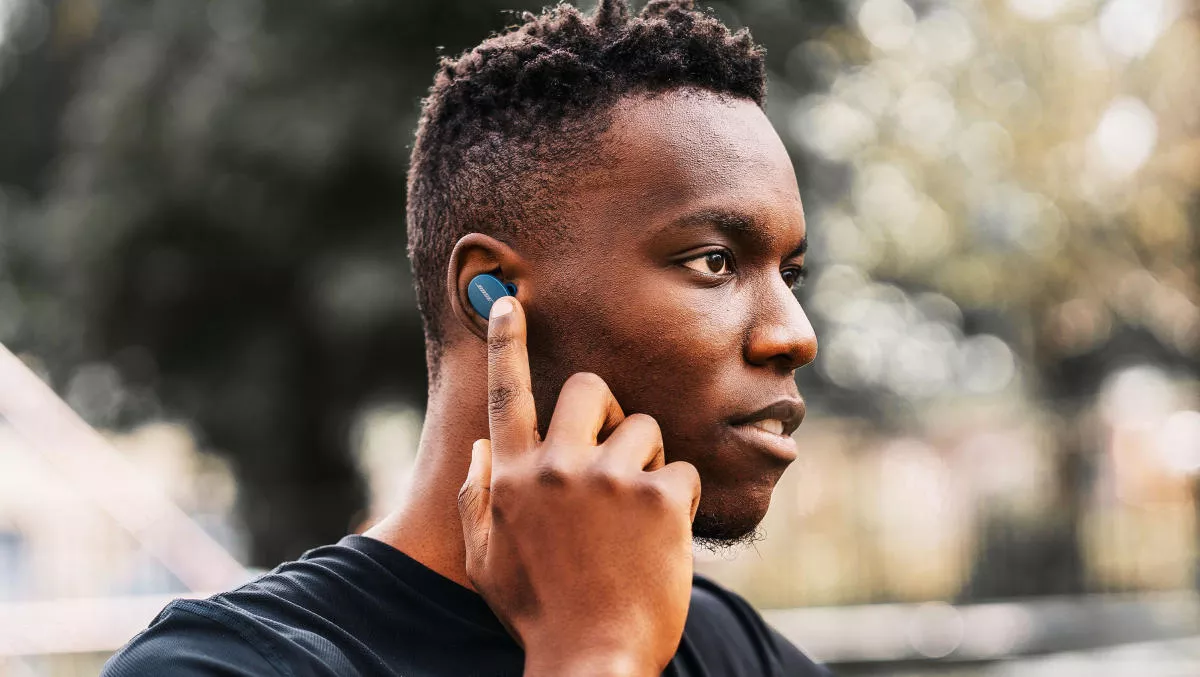 Hands-on review: Bose Sport Earbuds
FYI, this story is more than a year old
The Bose Sport Earbuds are Bose's most affordable true wireless earbuds, and are perfect for those users who enjoy leading an active lifestyle.
Despite not being noise-cancelling, the Sport Earbuds come with an abundance of features that make them a great option for anyone in the market for some premium, durable earbuds.
Design
Out of the box, you'll find the two Bose Sport Earbuds, which come fitted with the medium eartips, as well as the charging case and two pairs of additional eartips (small and large). On top of this, there's also a USB-C charging cable and a quick-start guide.
The Bose Sport Earbuds come in three colour choices: Baltic Blue, Glacier White and Triple Black. Our test model was the Glacier White and gave off a premium look, without losing any of the sporty design.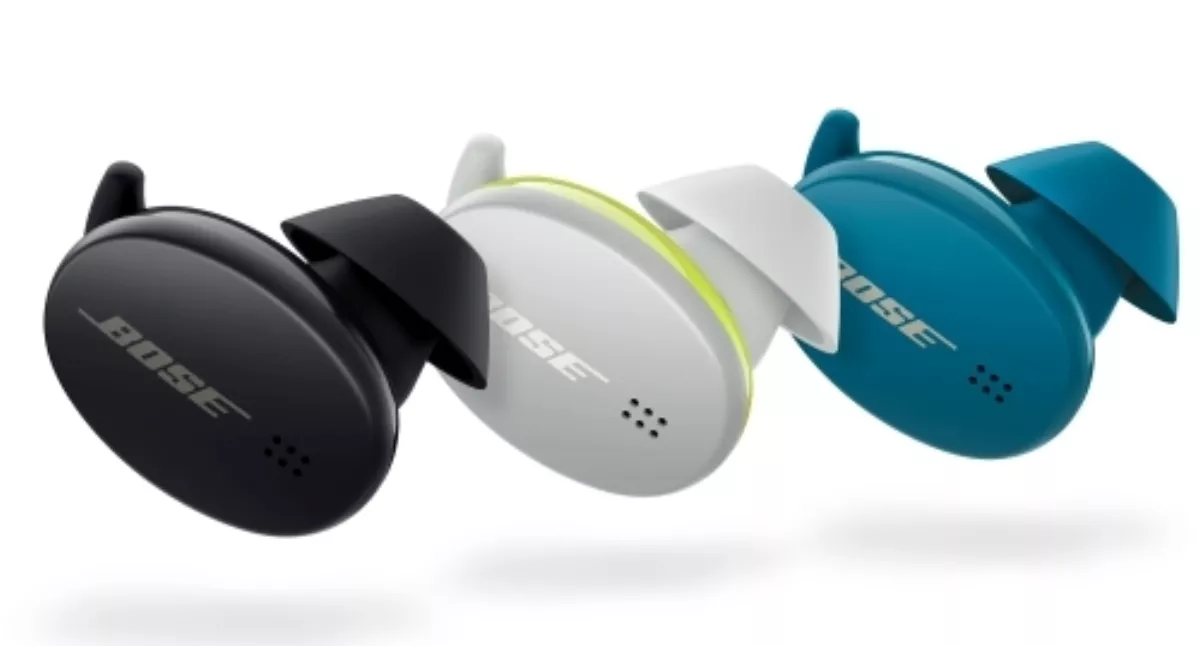 The earbuds themselves are made from a combination of plastic, gold plating and a polymer coating and are surprisingly large. Due to their shape, I thought they might struggle to fit in my ears (I've had this issue with similar products over the years) but, fortunately, they fitted just perfectly with the medium-sized eartips.
There are no physical buttons on the earbuds, but certain gestures and motions can help change the volume, flick through songs or play/pause your track. This is commonplace across similar devices, but I personally find this sort of technology quite hard to use, as I'm sure many other users will. Via the app, which we'll touch on later, you can also set up a shortcut gesture on the left earbud.
Like the earbuds, the case is rather bulky, although this won't be a problem if you're just going to throw them in your gym bag. Like with the majority of charging cases, magnets assist in helping to keep the Bose Sport Earbuds in place to aid charging without any issues. The case has a similar feel to the earbuds, which could be a minor issue for anyone who likes to keep their gadgets fingerprint-free.
The case has a physical button to flip the lid open, which gives the product a slightly less premium feel than it should have. It would have been nice to use additional magnets to ensure the case remains closed.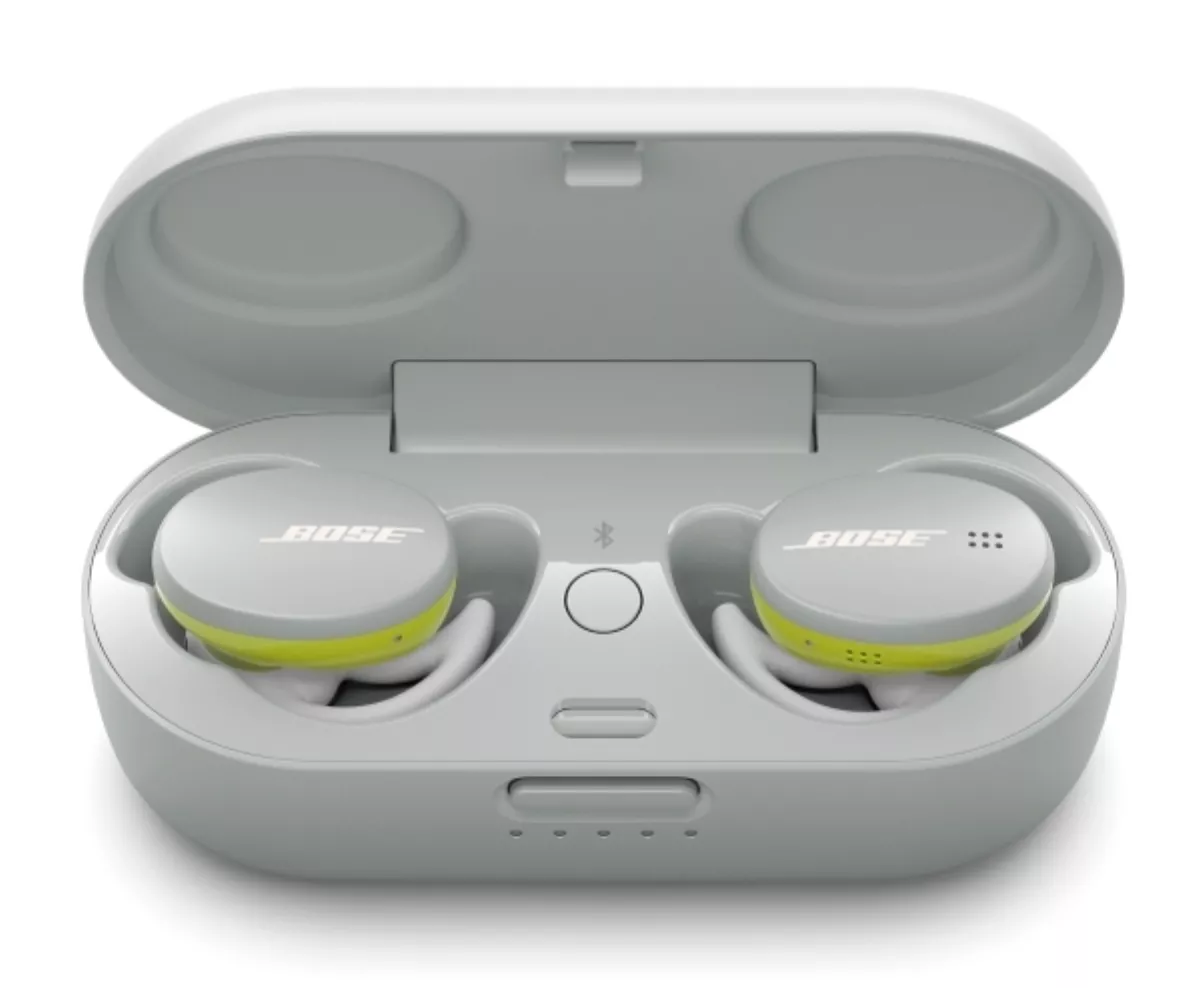 Specs/performance
Battery life of the Bose Sport Earbuds is good, but by no means the best in its class. Bose say you can get five hours out of the earbuds, with an additional 10 hours from the charging case. Thanks to the inclusion of USB-C, you can also quick-charge for 15 minutes to enable you an extra two hours of listening time, which is nice.
Now for the most important thing – sound quality. The Bose Sport Earbuds provide rich, clear audio and are perfect for an active-style earbud product. However, there are better-sounding devices on the market. As with all wireless Bose products, you can customise your device via the Bose Music app, but there is no option to customise the EQ, meaning if you like heavy bass to help with your workout, you'll be a litter underwhelmed with the Bose Sport Earbuds.
Taking calls on the Bose Sport Earbuds is easy. The mics do a good job distinguishing your voice from the noise of your surroundings, and the guinea pig on the other end of the line said they could hear me perfectly.
The Bluetooth 5.1 Connection was faultless, and can work up to 9m according to Bose.
One thing I was worried about when looking at the specs was the IPX4 water resistance rating. This is by no means terrible but, considering the RRP of $329.95, I'd have expected something slightly more resilient considering it's a product aimed at gym-goers and runners. With that being said, I used the Sport Earbuds in heavy spring rain and had no issues whatsoever.
Now, I'm one of those people who like to hear what's going on around me, meaning I often like to have just one earbud in. Annoyingly, the Bose Sport Earbuds only allow you to have the right one in on its own. If you remove that from your ear, your music stops playing.
Verdict
The Bose Sport Earbuds are a great set of earbuds, but they aren't without any flaws. If you're used to Bose products, you'll most certainly like what you see (or hear). They look and feel great and, most importantly, sound good.
With that being said, there are a few issues – battery life being one of the main ones - that leave some room for improvement for when Bose come around to updating the product in a year or two.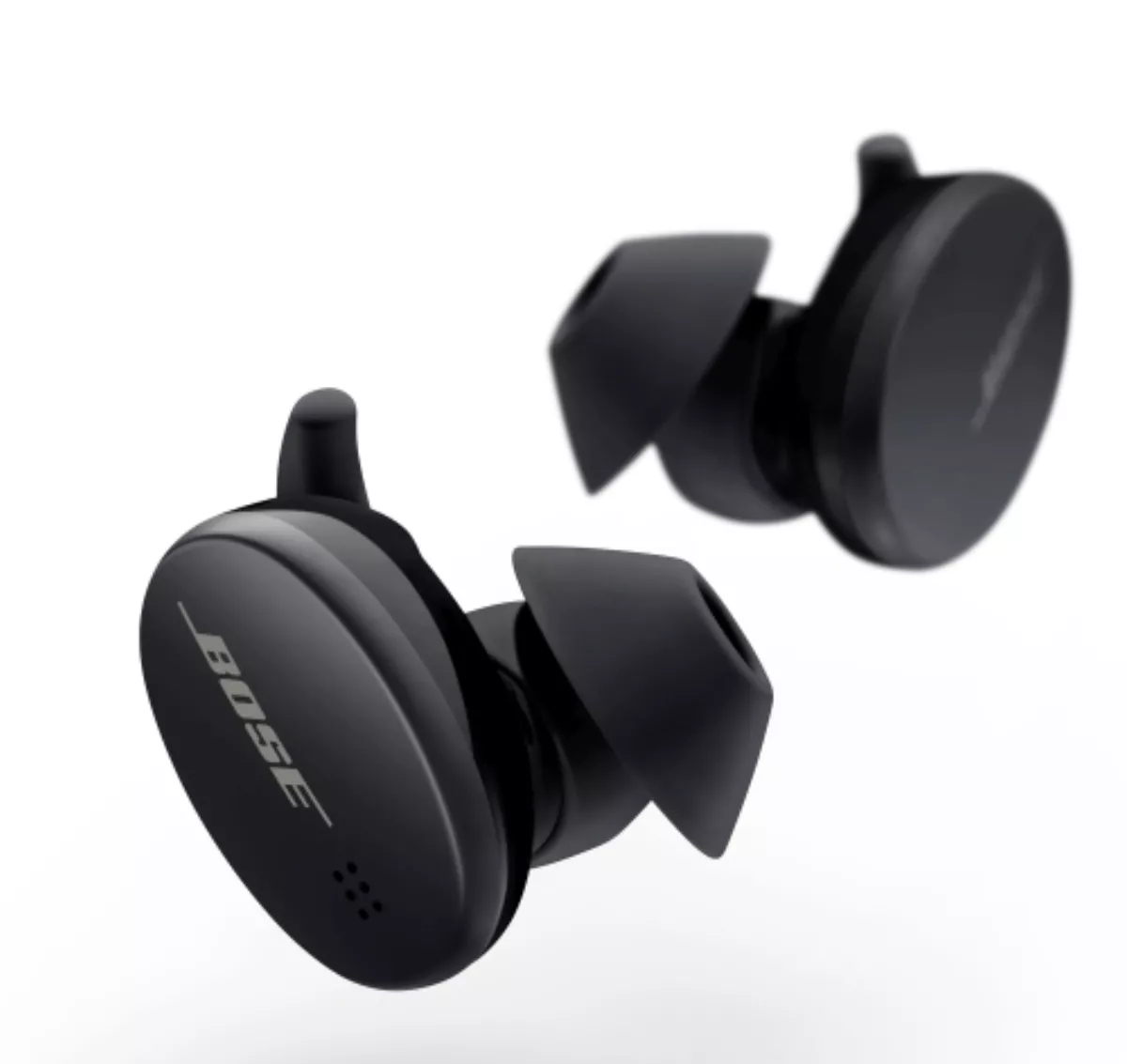 Related stories
Top stories