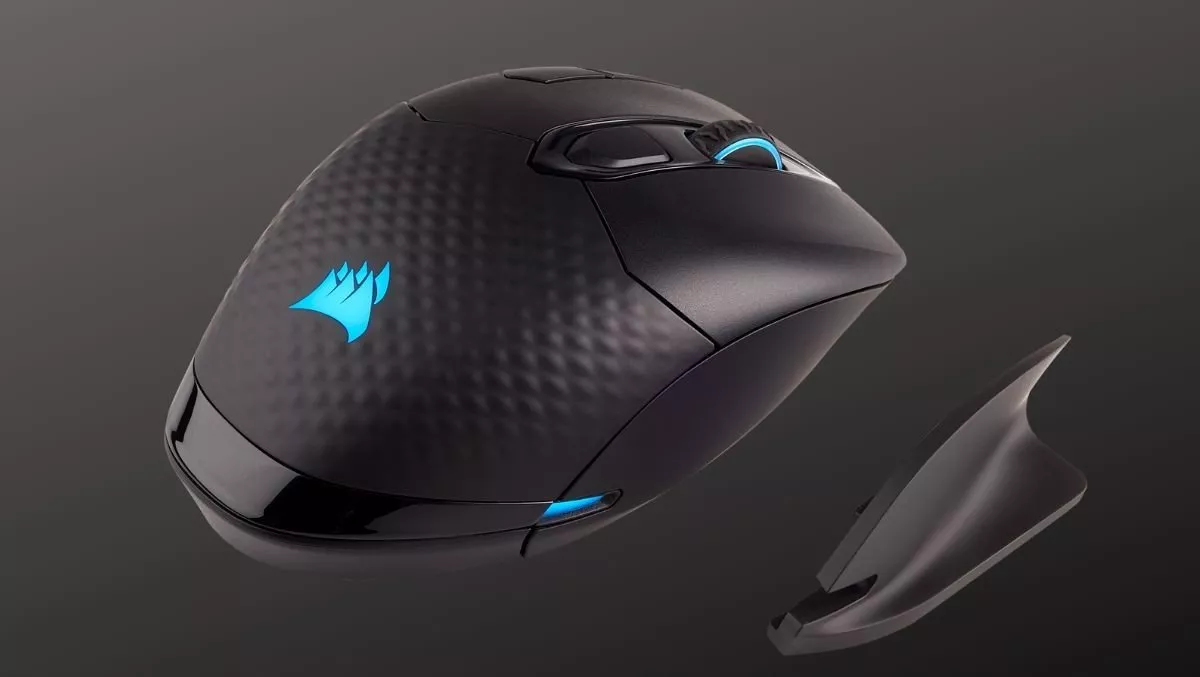 Hands-on review: Corsair's unbeatable gaming mouse and pad combo
Fri, 28th Jun 2019
FYI, this story is more than a year old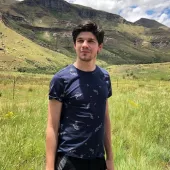 By Jacques-Pierre (JP) Dumas, Reviewer
Recently I had the opportunity to get hands-on with two very exciting Corsair products, the DARK CORE RGB SE performance wired / wireless gaming mouse and the MM1000 Qi Wireless Charging Mouse Pad.
Now I am not going to lie, I've been a long-time fan of Corsair and I was waiting in anticipation to try out both products. This, in turn, meant that I had some very high expectations when it came to the quality, efficiency and style of the product.
Luckily, I was not disappointed as once again Corsair managed to deliver. For this review, I'll be talking you through the key features and specifications of both products and then I'll go over my personal favourite features.
DARK CORE RGB SE Mouse overview:
The CORSAIR DARK CORE RGB SE gaming mouse uses an ultra-fast 1ms 2.4GHz wireless connection, Qi wireless charging and a 16,000 DPI optical sensor for true wireless gaming.
Users can choose between connecting via ultra-fast 1ms 2.4GHz, low-latency Bluetooth wireless technology or a wired USB connection.
The device can be charged via USB or wirelessly with CORSAIR MM1000 or any Qi-compatible charging pad.
It also has an ultra-accurate, high-speed tracking engine. It has a native 16,000 DPI resolution, is customisable in 1 DPI steps and can be custom tuned to virtually any type of mouse pad.
MM1000 Qi Wireless Charging Mouse Pad overview:
The CORSAIR MM1000 Qi Wireless Charging Mouse Pad combines the convenience of Qi wireless charging with a performance micro-textured mouse pad surface, allowing gamers to charge any Qi device from their desktop.
The Qi wireless charging spot allows users to effortlessly charge any Qi-enabled device. What's even better is that it comes with USB Micro-B, TYPE-C and Lightning Qi charging adapters that enable you to charge almost any other wireless/mobile device.
Perhaps the most important feature is that the MM1000 pairs incredibly well with DARK CORE RGB SE gaming mouse.
Why I love the MM1000 - DARK CORE RGB SE combo:
As an active gamer, I often run into two key issues, the first of which is that I have a lot of devices and only so many USB 3 ports, the second is that wireless mice tend to run out of battery exactly when you least expect it.
This product combo actively solves both of those issues. The mouse gave me what felt like sniper precision in-game and while I was playing, I used the charging pad to keep my phone topped up. Ultimately this leads to the more economical use of my USB ports and a far less cluttered desktop.
Previously I have had many frustrations with wireless mice dying at exactly the wrong moment. I have shed many tears as I get to second place in Fortnight only to have my battery die, with this combo that's no longer a reality. At night I simply leave my mouse on the charging pad and by the time I am ready to game again the mouse is ready to go!
If you empathise with my frustrations I would highly recommend giving this gaming combo a go, you can find out more here.