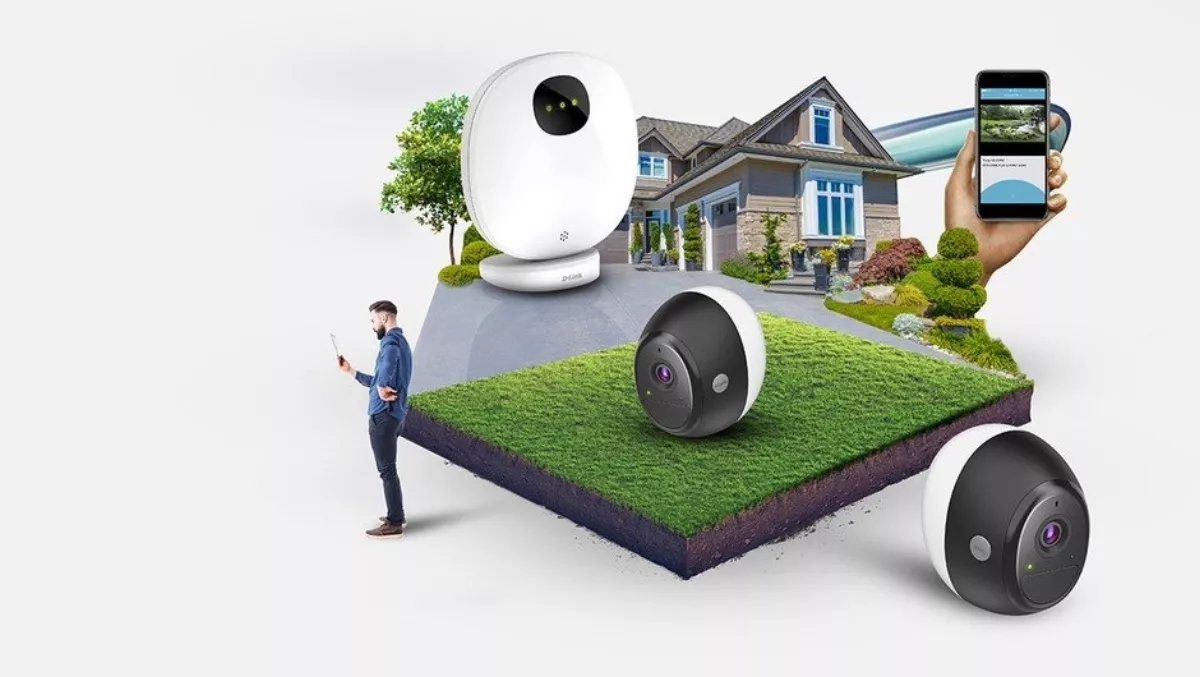 Hands-on review: D-Link DCS-2802KT Wire-Free Camera Kit
FYI, this story is more than a year old
I've often gazed at blurry security footage and wondered why the images were so bad. After a week of using D-Link's DCS-2802KT, I don't know why so many people put up with such poor results, when there are much better options available. With D-Link's 1080p Full HD resolution, even pictures in the dark stand out.
Burglaries are seemingly a fact of life. For the most part they are committed by faceless people who invade your space and go unnoticed. D-Link make it possible for you to interact with these folks on a deep, meaningful and personal level.
You can even listen in, record their conversations and engage them in a friendly chat. Courtesy of my phone or tablet and a rather clever app, I can enjoy a two-way conversation about the weather, or just watch how high they jump when I remotely activate the 100dB siren.
I chose to use the cameras indoors, mounting one in a window, and the other inside.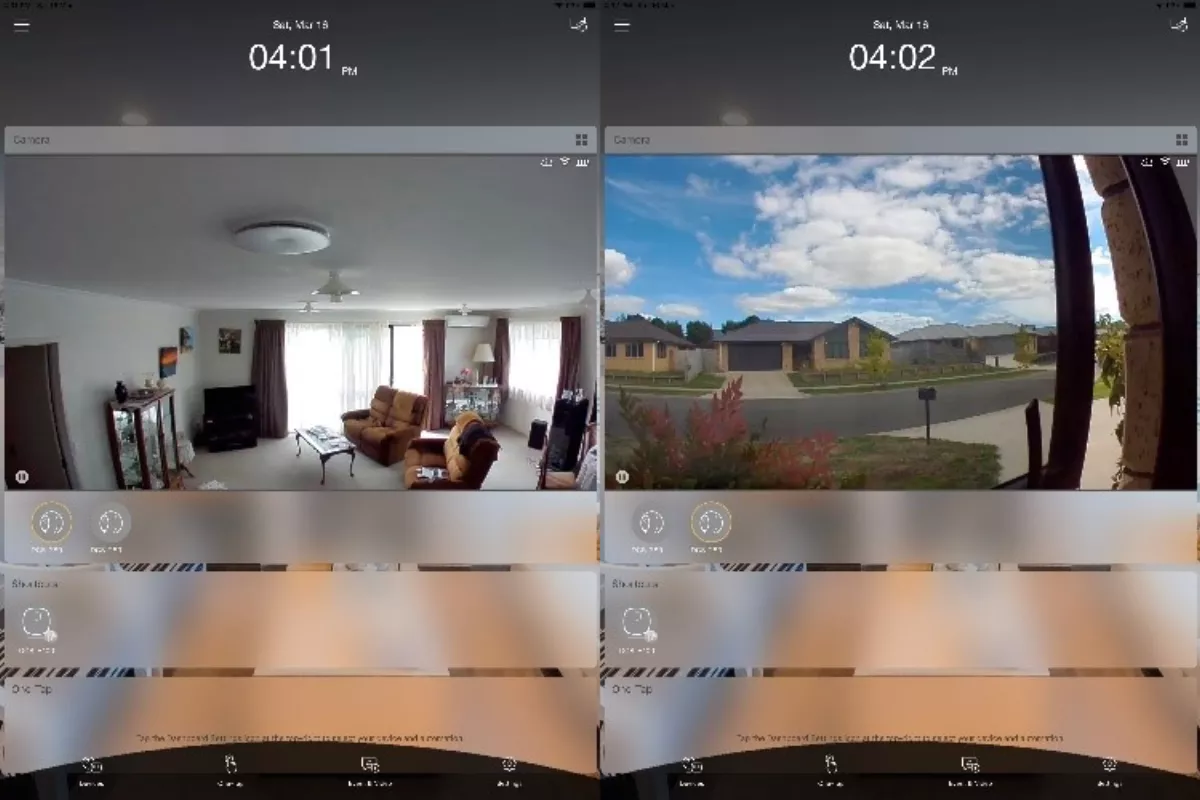 As you can see from these screen snapshots, (which I've reduced to 12% of their original size) the clarity and resolution is top-notch. It gets even better, though. While the kit I was given to use comes with two cameras, you can extend this to up to four cameras. With an initial 12 months of Cloud cover, no matter where you roam you can check in any time you like. Sadly, it also means that if I promised to 'wash the cat' or 'feed the dishes', my significant other can monitor progress and send an alert if her instructions are being followed the wrong way around…
What do you need? You need a router with a spare ethernet port, an iOS or Android phone or tablet and the D-Link kit. For those of you mounting your cameras in permanent spots, you'll also need a drill with a 6mm bit. Everything else is included in the kit.
The mountings are a clever magnetic design, meaning that when you're due to recharge your camera, you simply remove the camera from the mount. Setting up your device is as simple as taking a photo of a couple of QR codes: one to download the mydlink app, and the other to register your hub to your device. You'll find that it will take you more time to remove the clingy plastic wrapping than to do all this.
The handy instruction leaflet recommends placing the cameras at least 2.2m (7ft) or higher from the ground. The minimum distance for the motion detector to work is 60cm (24in) and the maximum is 7.5m (25ft) Do not place it on a flat surface or in a spot where there is something directly below the camera, as that will obstruct the view. Make sure you check all this before you start drilling and screwing.
Another feature you are sure to enjoy is the 100dB siren that will sound when motion is detected. I am dying to try this out when my beloved spouse returns from her relaxing afternoon with my favourite mother-in-law. I'm sure she will have a huge laugh when I sound the alarm as she goes to sip her relaxing tea. Your friendly burglars will surely be equally delighted.
For those of you who don't want the alarm to sound when you get up for that sneaky midnight snack, you'll appreciate the various modes that you can programme into the mydlink app. This ensures it will know when you are home or away.
Smart Features for the Smart Home: D-Link list a range of features, from Advanced Motion Detection through to Two-Way Audio. Listed here are some of the notable features:
Smart Home Compatible- Connect via mydlink, Amazon Alexa, the Google Assistant and IFTTT
Day and Night- See up to 7.5m (25ft) in the dark.
Long-lasting rechargeable batteries - The built-in Li-Ion batteries will last for months on a single charge. The cameras can be recharged in situ if you're close to a power-point, or you can easily remove them from their magnetic mounting points.
Advanced Motion Detection- The built-in infrared (PIR) sensors will detect motion even in the dark. By the way, this is another reason you don't mount the camera on a flat surface such as a table. The sensor operates in a 115° arc, so don't be the author and place it on the dining table.
Wireless Protocols- 802.11n/g with a range of up to 100m (line of sight)
The Hub; The hub is connected to your router, courtesy of the provided ethernet cable. The cameras are easily synched to the hub. Once your hub is up and running, hold down the synch button on each camera. As soon as you see a green light, you are away. The hub also has a microSD card slot and a USB2.0 port. In effect you have three ways to record your footage. Along with the purchase you receive 12 months of free cloud coverage. It is a bonus having several ways to record your coverage.
Conversations - Notifications: Let's say that you're away and you receive a notification of an event. You can quickly see what's happening, and should you so desire, engage your visitor in conversation. You can also set up rules for each location. You can customise those rules, but I recommend not having a 100dB alarm sound every time the neighbours' cats stroll by.
Cats are by nature highly strung, and neighbours will likely quickly tire of constant 100 decibel interruptions to active lifestyles. As I write I'm feverishly researching how to switch off the alarm, as that isn't covered in the Quick-Start Guide. Note: Fortunately, I managed to find the button on top of the hub.
D-Link support: My only niggle has been with the "24/7 Technical Support" which proved to be inaccurate. The technician, I was informed, didn't start work for a few more hours and my promised phone call never eventuated. Eventually I received some apologetic emails, explaining that their call-centre in the Philippines has several new personnel.
I was directed to some useful YouTube videos explaining how to program different "Away" functions. D-Link's Start-up Guide is excellent but there is scope for advanced written instructions linked to their training videos. The D-Link personnel I interacted with appear most proactive and I expect their teething problems will be quickly ironed out.
However, when compared with the peerless performance of the kit those are minor niggles. With its connectivity to the Smart Home, the high resolution of the cameras and the ability to programme and then record what's happening, the Wire-Free Camera Kit will enhance your home's security and your peace of mind.