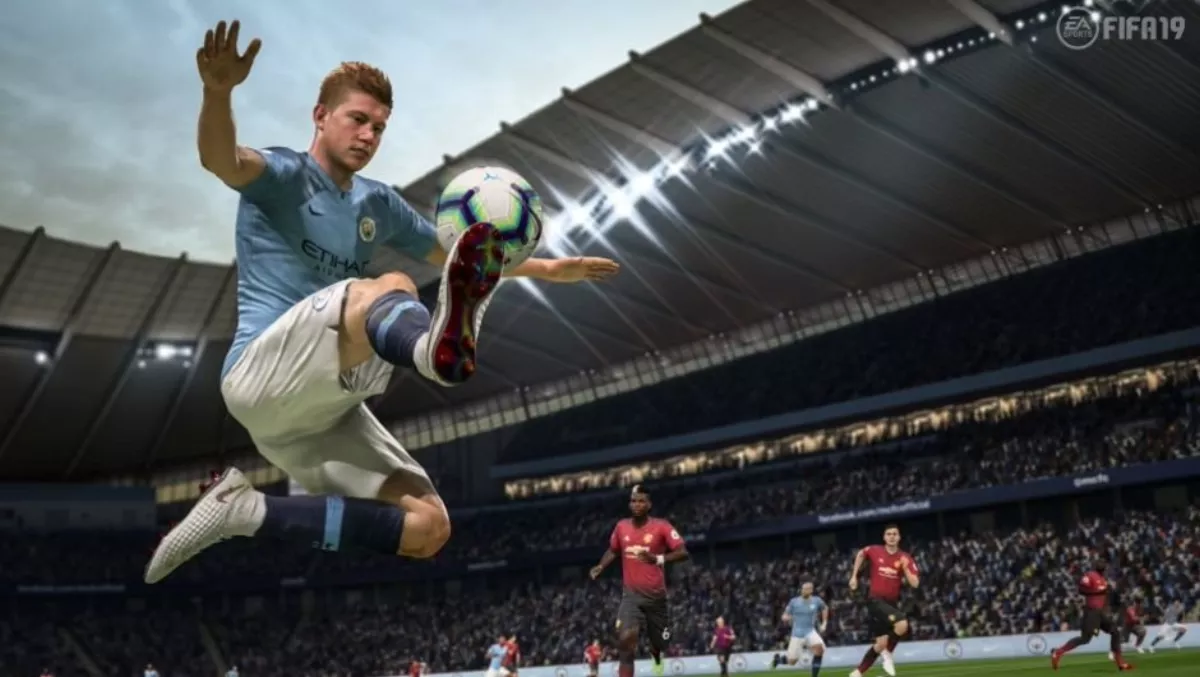 Hands-on review: FIFA 19 - the winning formula is back
By Tom Richmond,
Mon 24 Sep 2018
FYI, this story is more than a year old
It's that time of year again. It's September, the days are gradually getting longer and EA Sports are on the verge of releasing their latest offering of the flagship FIFA franchise.
Before we start, I have to admit that FIFA reviews are somewhat redundant to me. I have been an annual adopter of the series since 1996. As a lover of football and an avid gamer, I may as well pay them a lifetime subscription to receive the game on launch day year upon year.
After playing the game for a few days, I have to be honest - FIFA 19 includes no major changes. What EA Sports have done, however, is refined what has proven to be a winning formula ever since EA DICE's Frostbite engine was introduced to the series for FIFA 17.
25 years since EA Sports' inaugural FIFA game, they're still doing what they do best - producing a game that's loved by football fans all around the world.
What's new?
Perhaps the most publicised addition to FIFA 19 is the return of the UEFA Champions League, for which rivals Konami have had the rights for since 2008. A decade later, the world's most prestigious club competition is back in FIFA.
In recent years, when loading up the game for the first time, you would go straight into a match showcasing two big teams as a way of getting to grips with the new gameplay features. FIFA 19 transports you into the 2018/19 Champions League Final in Atletico Madrid's Wanda Metropolitano stadium, where you play as cover star Cristiano Ronaldo's new side Juventus, against Neymar's Paris Saint Germain.
EA Sports have absolutely nailed the atmosphere and sense of occasion that a European game typically brings, complete with alternate commentary from Derek Rae and Lee Dixon.
Kick Off mode has also received a much-needed refresh, with exciting variations of the typical exhibition games that we've become used to over the years. House Rules will keep you and your mates entertained for hours with Survival, No Rules and Heads & Volleys game modes.
Unsurprisingly, there are also a UEFA Champions League mand Cup Final modes, which allow you to challenge your friends to major cup finals around the world, including the Champions League, Europa League and the FA Cup.
Experience, too, the final chapter of Alex Hunter's Journey mode, which is aptly named 'Champions'. In FIFA 19, you can also play as Danny Williams and Alex's half-sister Kim. Introduced in FIFA 17, Journey mode allowed you to follow in the footsteps of Alex Hunter as he rose up the footballing ladder to greatness.
You even get a chance to play as Alex's grandfather, Jim, in a blast from the past game in which you're tasked of scoring his 100th career goal.
Sadly, Career Mode and Pro Clubs both seem to have been neglected by EA Sports this time around, with only minor changes applied to both.
FIFA Ultimate Team
FIFA Ultimate Team (FUT) has gone from strength to strength and is by far FIFA's most popular online mode.
FIFA 19 sees the long-overdue introduction of Division Rivals, which replaces Online Seasons and rewards players for beating players of a similar skill level. As you continue to work your way up the divisions, your weekly awards will only get better. Division Rivals also doubles as qualification for the Weekend League which gives you a chance of winning even bigger prizes.
New FUT Icons have also been introduced, meaning you can now play as George Best, Steven Gerrard, Michael Ballack and many more legends.
Gameplay
Despite my earlier admission that I buy FIFA no matter what, I still expect some new features and tweaks to the gameplay.
FIFA 19 has introduced Timed Finishing, which EA Sports describe as a 'risk-reward' mechanic. It's a two-stage shooting process which rewards pinpoint reaction times with devastating consequences.
Press 'shoot' once to tee up your shot, and press it again when your player's foot makes connection with the ball. If you time it right, there's a good chance the ball's hitting the back of the net with venom.
FIFA 18 started to feel quite linear in terms of shooting technique towards the end of its 12-month cycle. The overpowered low-driven shot from last year has been nerfed somewhat, and is nowhere near as easy as it was to use last year.
If you haven't got your shooting boots on and the match isn't going your way, Dynamic Tactics is a refreshing new way to refine your tactics both before and during a game. In-game tactical changes using the d-pad can now completely change your formation.
Ingame attacking/defending tactics now feature a toggle system, which is a welcomed, albeit minor, change.
The new Active Touch System varies gameplay significantly, allowing your player to receive the ball, strike the ball and beat your opponent using a variety of flicks and tricks. You'll benefit from this the most with flair players such as Neymar, Cristiano Ronaldo and Lionel Messi. Player likeness is better than ever.
Similarly, 50/50 Battles is another way in which gameplay has been improved. A combination of your reaction time and your player's attributes will decide who wins a loose ball. This was previously determined via which player was closer to the ball which felt frustrating, unnatural and scripted.
With the continued use of the Frostbite engine, FIFA 19 is as fluid and realistic as FIFA has ever been. A simple stepover, for instance, feels a lot more natural.
Graphics
The graphics are as good as ever with outstanding player and stadium likenesses. There are a total of 16 new LaLiga stadiums, each stunningly accurate to the real thing. The only omission for the Spanish league is Camp Nou, home of FC Barcelona, which Konami still hold the exclusive rights for.
FIFA still holds the rights for all 20 Premier League stadiums, which includes the addition of Fulham's Craven Cottage, Cardiff's Cardiff Stadium and Wolves' Molineux Stadium. Tottenham Hotspur's new ground is also included, despite the real-life stadium being incomplete.
Recent FIFA games have looked scarily good, and it feels as if EA Sports are slowly adding more and more attention to detail in order to create an incredibly lifelike simulation of the world's most loved sport.
Audio
In-game audio, again, adds to the authentic feel of the game. Play at Liverpool's Anfield stadium and the players will walk out to You'll Never Walk Alone. Score a late winner and you'll notice a change in volume and increased chanting from the crowd.
One addition I'd like to see is the return of custom chants, which allowed you to upload audio files to make the game even more up-to-date and realistic.
The soundtrack to FIFA games has always been second-to-none. This year, you'll have the pleasure of listening to the likes of Childish Gambino, Gorillaz and Australia's Courtney Barnett as you're scrolling through the new-look menus. Bizarley, even the legendary Hans Zimmer is involved, conducting the theme to The Journey: Champions.
Overall
FIFA 19 is exactly what you'd expect it to be. Again, no huge changes have been made but it's still the go-to football simulator that has sold over 260 million copies across the globe.
Many lovers of the franchise have expressed their disappointment to EA Sports surrounding their decision to ignore a couple of the most popular game modes in favour of improving the cash cow that is FIFA Ultimate Team.
The much-improved Kick Off mode is bound to increase the longevity of the title for the average player, so too will the final chapter of The Journey. Ultimate Team, again, promises to keep most players entertained until this time next year.
If you're anything like me, you already know that you'll be buying FIFA 19. If you are a casual player, there are certainly enough reasons to invest the money into this year's edition. EA Sports, again, have produced the ultimate football simulator.
FIFA 19 is available to buy on PS4, Xbox One and PC from 28 September.