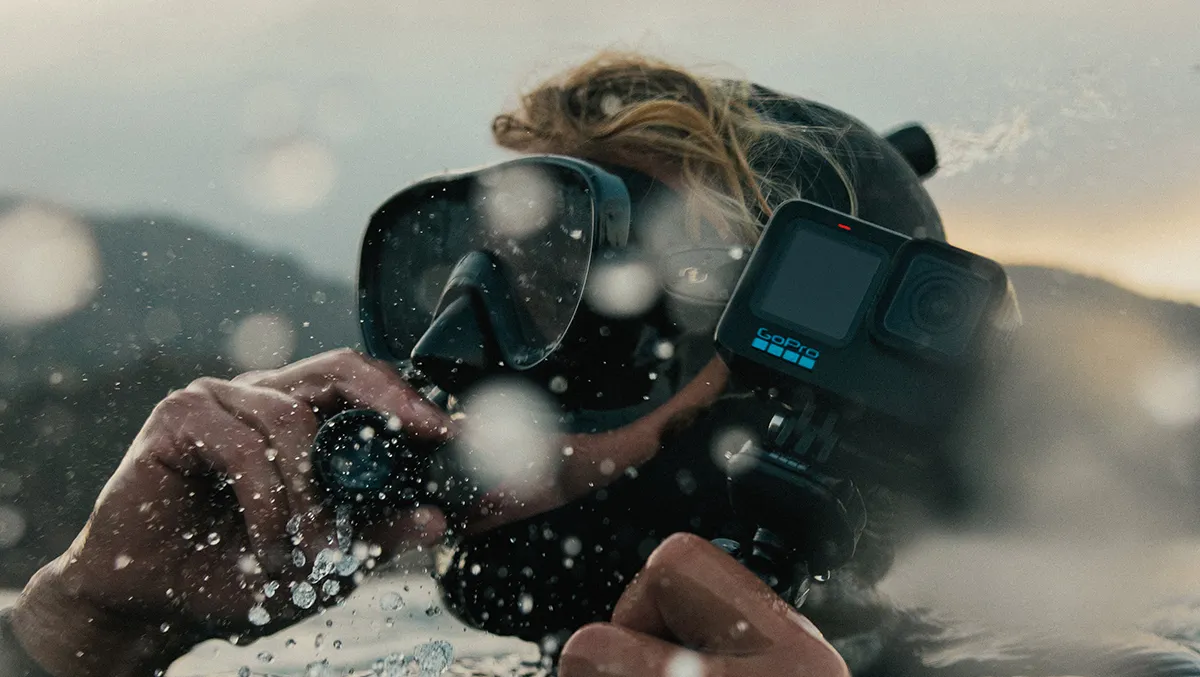 Hands-on Review: Go Pro Hero 11 Black
The new GoPro is a leap forward in the world of action cameras, backed by a powerful performance and a plethora of innovative features.
The package, elegantly designed, includes the camera, a chic carrying case, the Enduro Rechargeable Battery, curved adhesive mounts, a mounting buckle, thumb screw, and a USB-C cable.
A microSD card has to be bought separately as it isn't included in the set. Make sure that you purchase one that meets the GoPro standards for speed, as cheaper ones may impact your GoPro's ability to save video fast enough.
A standout feature is the Automatic Highlight Video function that assembles the best moments of the day into a stunning video delivered straight to my phone. Plus, all footage is automatically uploaded to the cloud for any time, anywhere access.
The image sensor in the HERO11 Black is larger than its predecessors, offering a broader field of view. This lets you capture more detail, elevating the visual experience, which means lessened eye strains for me.
The camera's image and video quality are stellar (like really impressive). It supports 5.3K60 and 2.7K240 video recording while capturing stills at 24.7 megapixels from video and 27 megapixels for high-res photos. The 10-bit colour depth enhances the colour realism of the videos, making them perfect for social media sharing, no more excessive time on edits and filters there. Surely saved me some time, I am sure my fellow fast-paced folks would understand.
The HyperSmooth 5.0 stabilization technology, now with Horizon Lock, ensures smooth footage regardless of speed or movement. Horizon Lock keeps your horizons level even when the camera tilts, lending a professional touch to the videos. The stabilization and Horizon Lock just happens without you thinking about it, so you have fantastic results without any effort.
The HERO11 Black is water-resistant, with a water-repelling lens cover and the ability to function underwater, we tried it in a pool at 8 feet deep (the max depth of our pool) and it works fine. Whether your adventures are in the rain, on the snow or in the water, you will feel reassured with the thick rubber seals and clever design.
The Cold-Weather Enduro Battery is another upgrade worth noting. This battery performs better in cold climates and extends recording times by up to 38% in moderate temperatures compared to previous GoPro models.
The dual LCD screens offer a seamless user experience. It is smooth, has responsive playback on the rear touchscreen and easy selfie-framing on the front screen.
For night and action photography enthusiasts, the Night Effects feature with three new night modes will elevate your time-lapse photography. The camera also includes Hindsight, Scheduled Capture, and Duration Capture features for added shooting flexibility. I captured some busy tail lights and headlights on the busy traffic multiple times, and the images turned out crisp.
The HERO11 Black is compatible with over 40 mounts, mods, and accessories, making it an incredibly versatile addition to my kit. For us, the handle mount is the only accessory we needed to purchase.
In summary, I would recommend the GoPro HERO11 Black because it transcends the realm of typical action cameras. Its superior image quality, advanced stabilization, and a host of innovative features are an excellent choice for professionals, thrill-seekers, or just anyone keen on capturing life's moments in both usual and extraordinary ways.