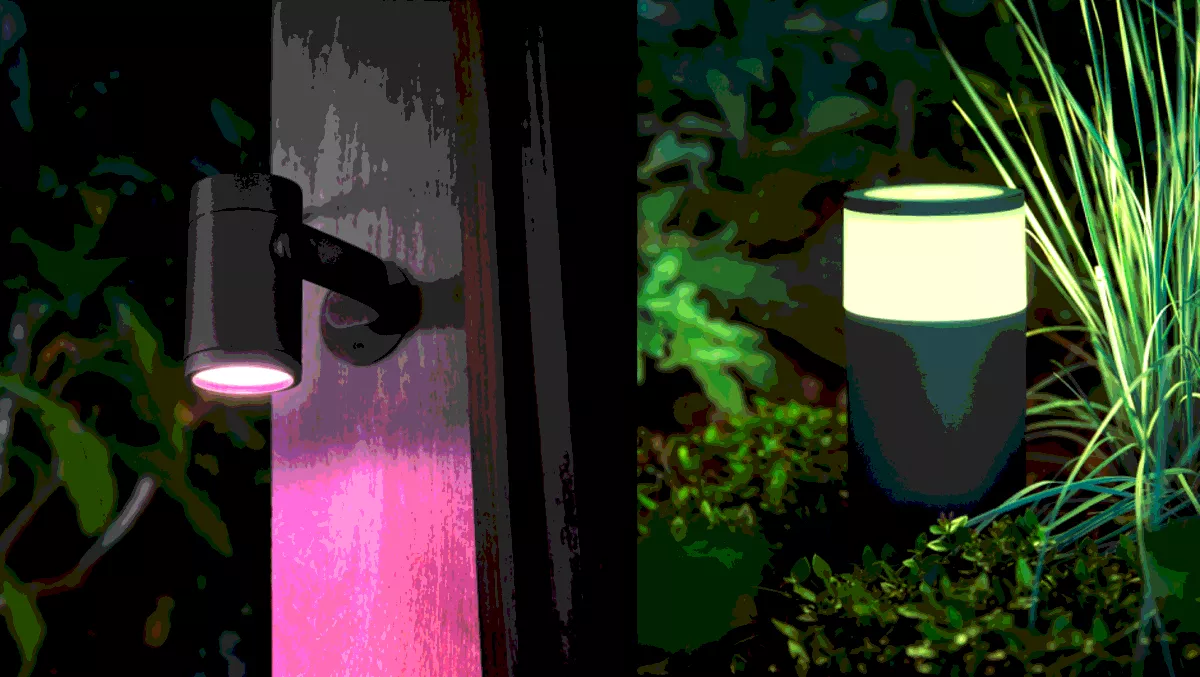 Hands-on review: Philips Hue outdoor lighting range - ambience in 16 million colours
FYI, this story is more than a year old
There's something obscenely satisfying about turning lights on and off with your phone. Such is the age of home automation, smart technology and gadgets that you'd think we'd all be used to it by now.
And yet my experience with the Philips Hue outdoor lighting range had me quietly pleased with the extensive palette of whites, reds, blues, greens, pinks, purples, and yellows that lit up my small garden and patio.
I tested out two products: Philips Hue White and colour ambience Calla Outdoor pedestal (base unit) paired with a Calla Outdoor extension pedestal; and a Hue White and colour ambiance Lily Outdoor spot light paired with an extension spot light. The extension units require the appropriate base unit in order to work properly.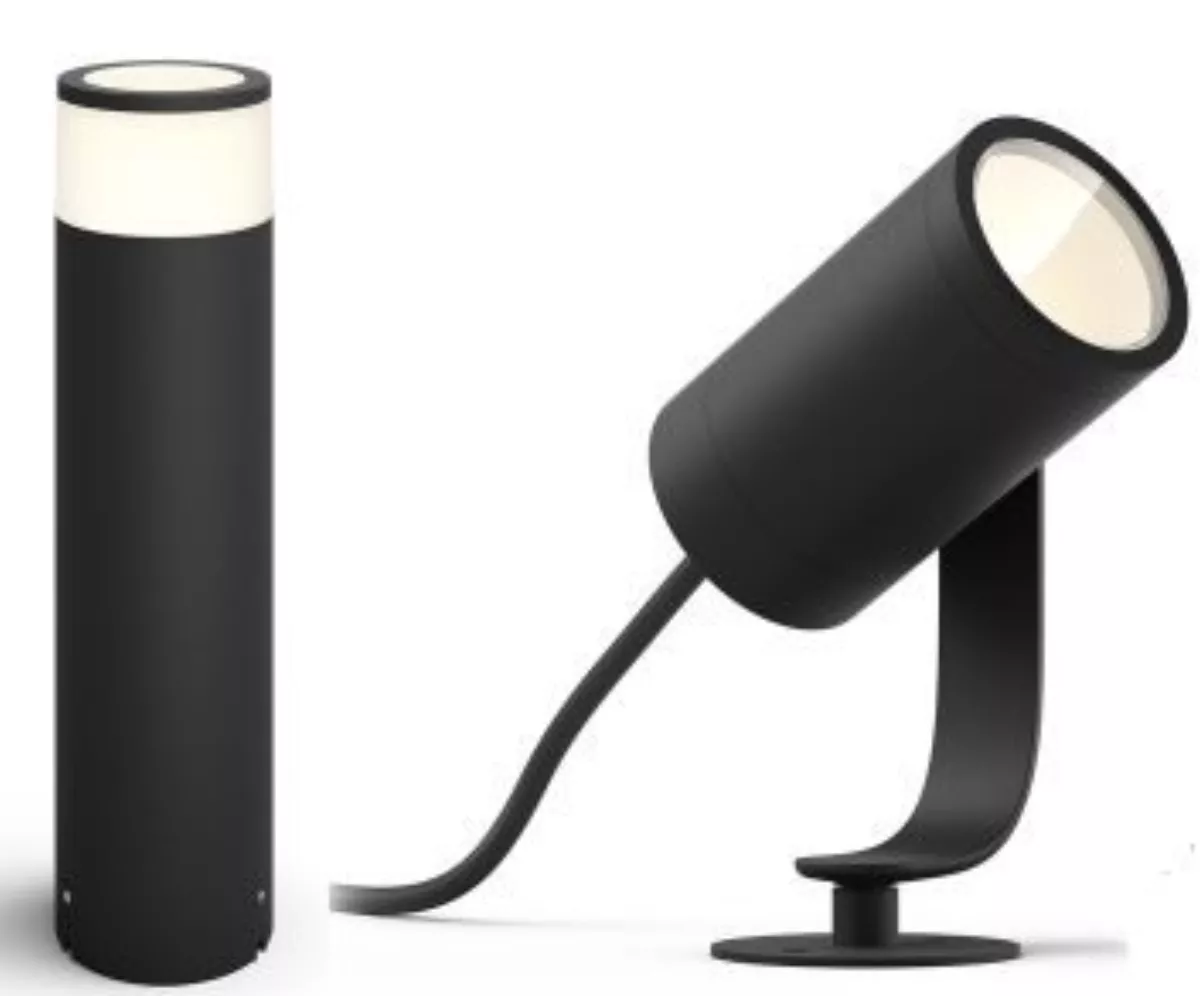 Both sets are built for the outdoors. They're weatherproof to IP65 standard, and textured to match. But if you want to use them indoors – there's no stopping you. The Calla Outdoor pedestals are reasonably versatile.
All of the lights come with detachable stakes so you can drive them into the ground. Or if you prefer the indoor look, you may need to improvise to get some stability – particularly when it comes to the spot lights.
You may also need to enlist the help of someone who is a cabling expert, because these lights aren't wireless. It was a game of strategy to get the cables out of the way – they are low voltage, safe, and easy to install once you know where you're putting the cables.
To pair these with internet connection, the Philips Hue Bridge is an essential part of the kit and it's also compatible with a range of other Philips smart lighting products. You can connect it to your router via Ethernet or via WiFi.
Hue app
For the most basic functionality, the Hue app is available on Android and iOS. It allows you to register, program, name, and group lights into different ambience categories, for example 'garden' or 'living room'.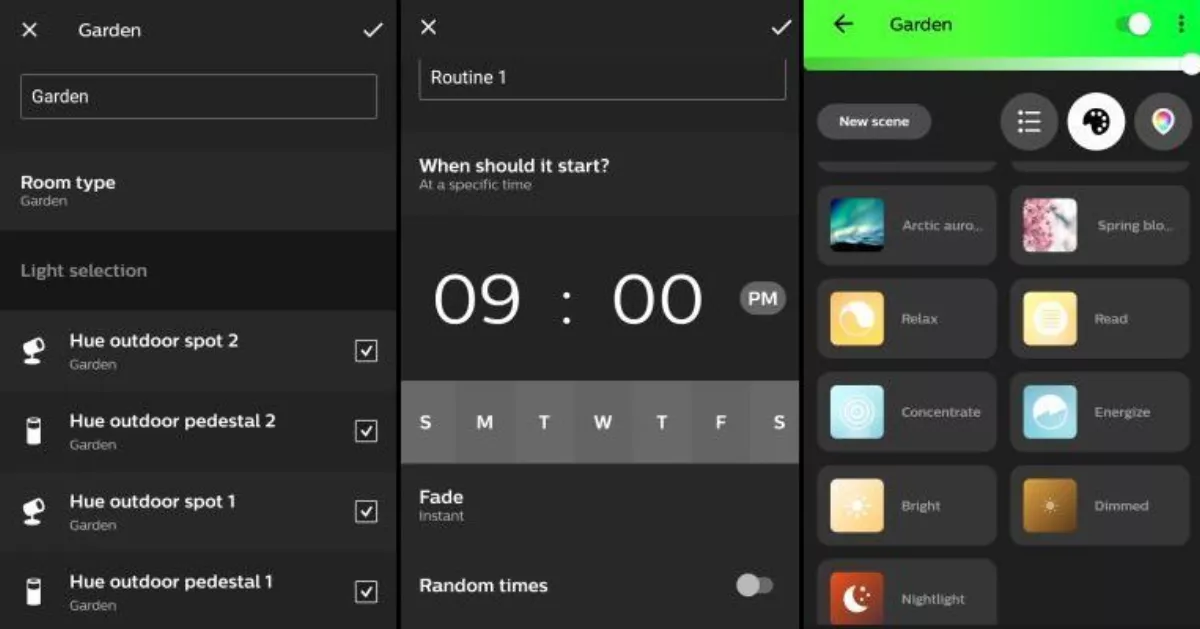 You can choose from pre-programmed light options such as 'Arctic aurora', 'spring blossom', 'concentrate' and 'nightlight', or you can program each individual light to shine a different colour.
With 16 million colours and all shades of white light to choose from, choice is at your fingertips. You can adjust the brightness of each individual lamp, as well.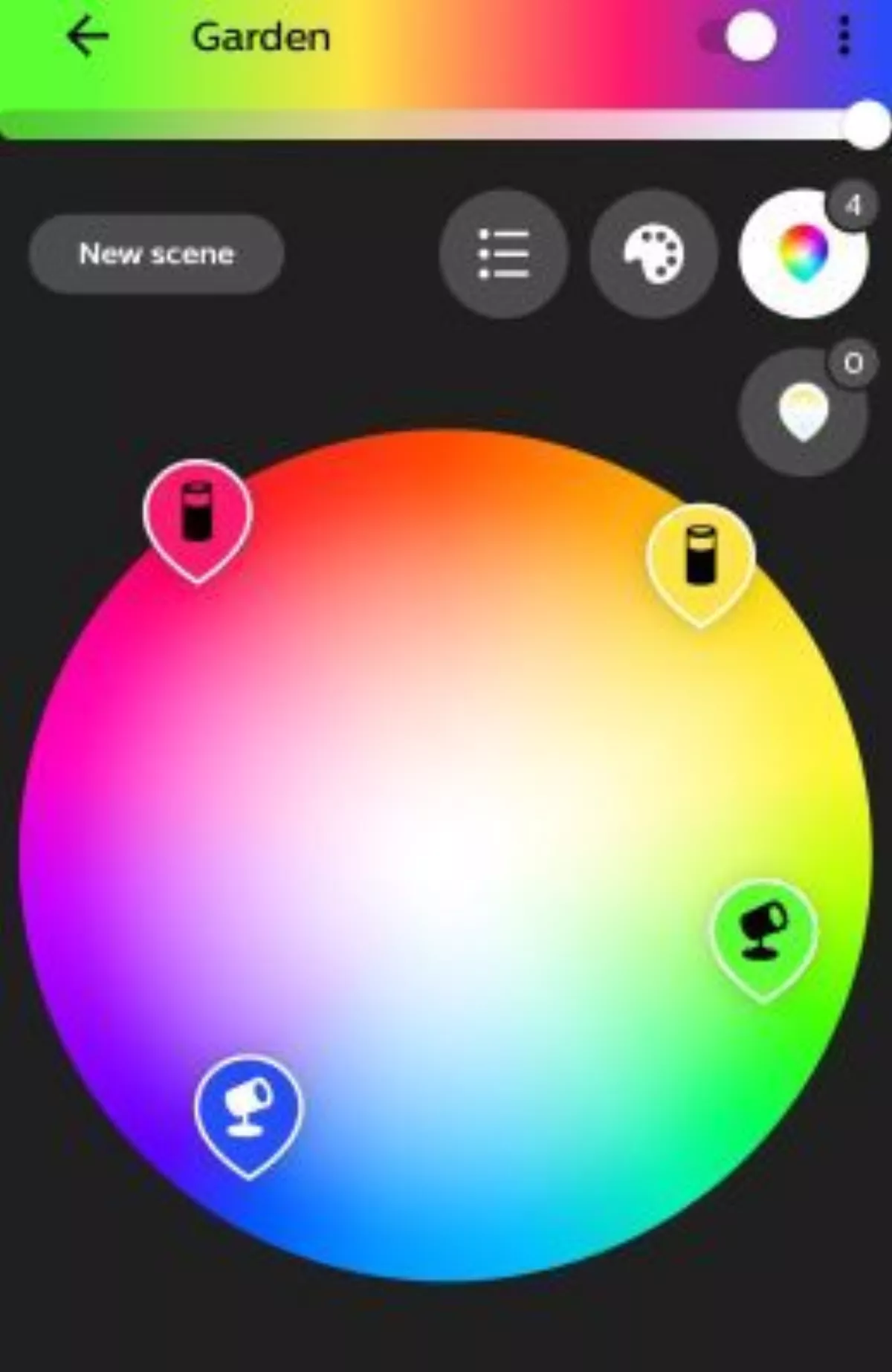 Here's my version of a Christmas light setup centred around a rose bush: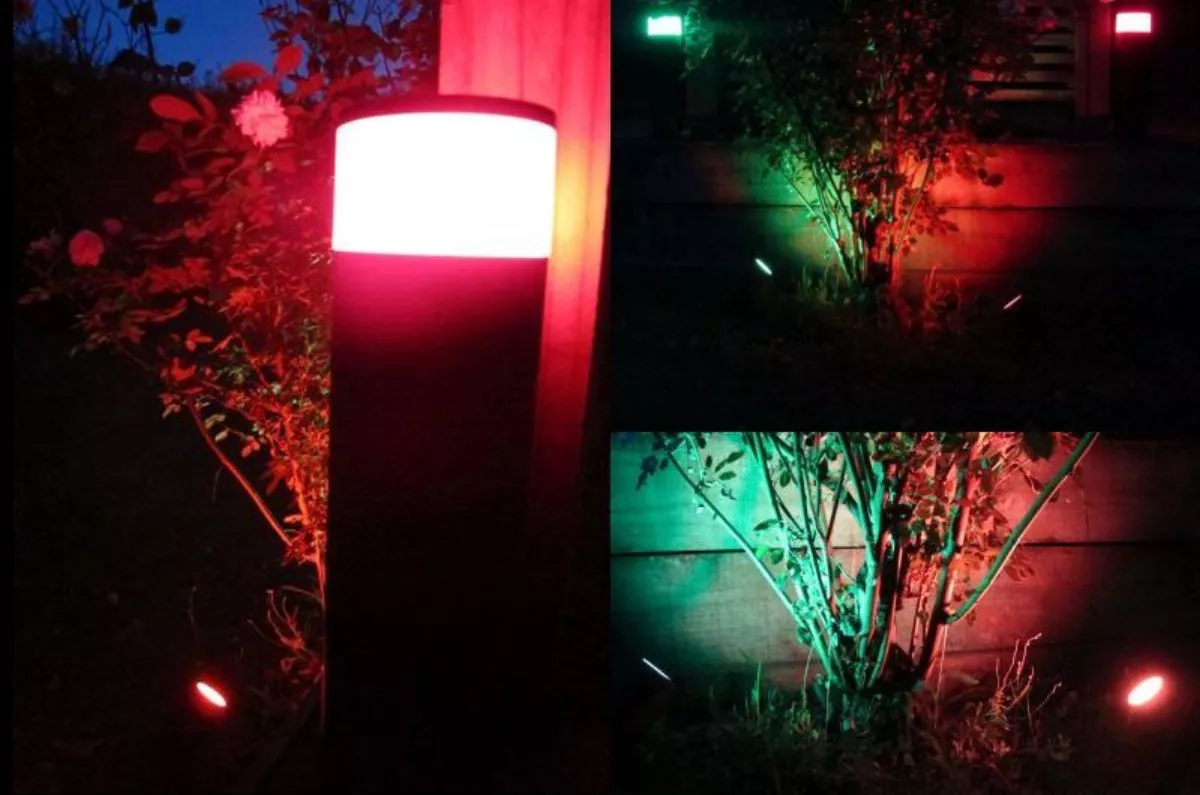 You can schedule the lights to go on and off at a certain time, or if you like manual control you can use the app to turn all lights off/on, or however many you prefer. There's integration with Alexa, Apple HomeKit, Google Assistant and a range of other smart home devices.
If you like controlling the lights while you're away from home, you can sign up to Philips out of home control.
I'm a fan of strobing lights so I was disappointed that there isn't built-in functionality for these kinds of actions.There are, however, a few third-party apps like Hue Essentials and all 4 hue that provide added functionality. They generally come with a price tag though.
For example, Hue Essentials can offer 'rainbow' strobing lights as a free option, while others such as 'disco' are free for 30 seconds and then you have to pay.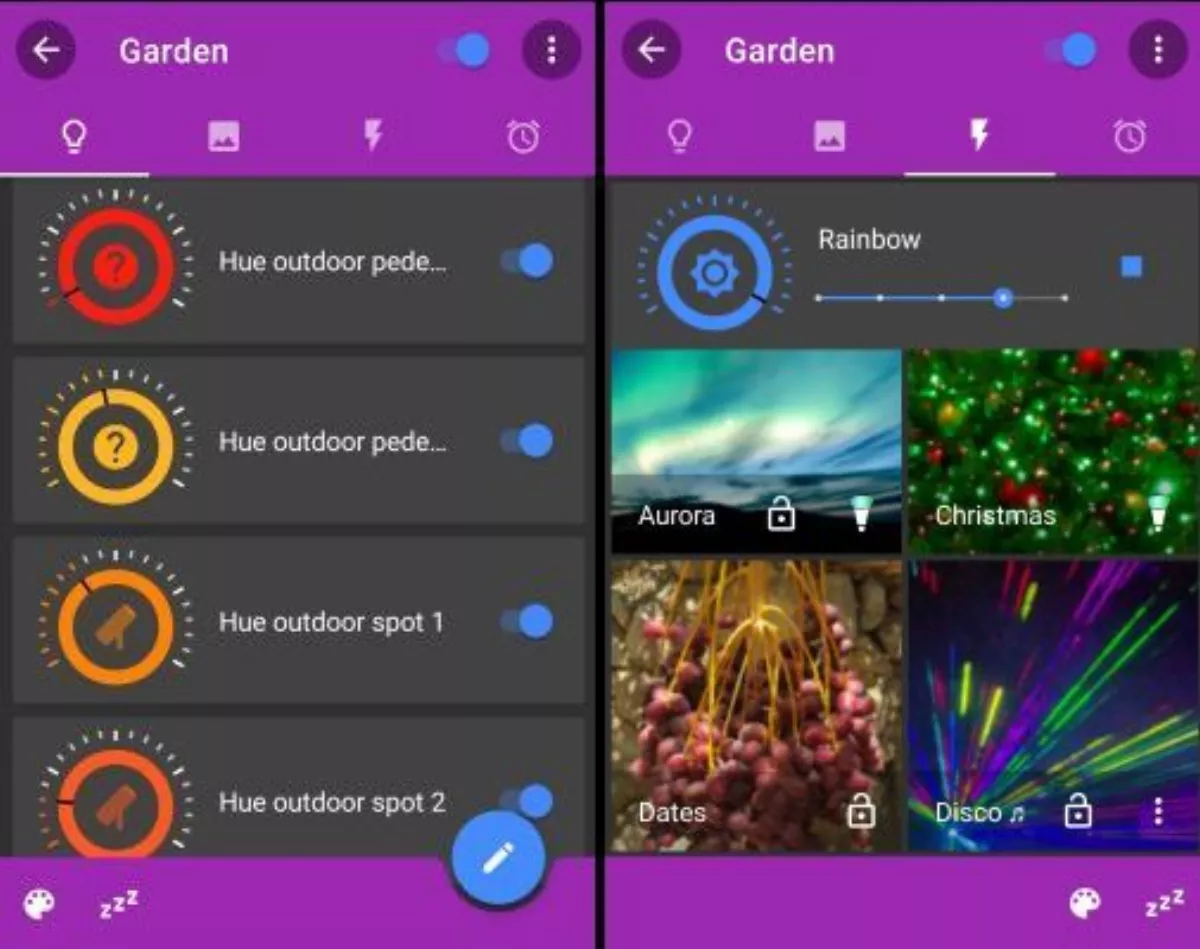 All up, I like the Philips Hue range of apps – if only because I'm a sucker for RGB lighting. When I set them up in our garden, I had visions of poolside siestas and mood lighting – the only trouble is, we don't have the pool.
If you've got a bit of money set aside for some home automation ambience and a knack for tucking cables away, check the Hue outdoor range out. They'll definitely light the way forward to a more colourful garden path!